How To Academy presents...Johanna Basford – How to Discover Your Creative Self | In Conversation With Hannah MacInnes
About this event
With more than 21 million books sold worldwide, the artist, ink evangelist and "Queen of Colouring" Johanna Basford is a World Record breaking phenomenon.
Since her 2013 New York Times bestseller Secret Garden introduced the world to the joy of colouring, Johanna Basford's intricate, hand-drawn illustrations have brought the Scottish artist global acclaim – alongside innumerable awards, solo exhibitions, and commissions by some of the world's most influential brands, from Sony to Nike.
After a year of profound stress and upheaval – both for Johanna personally and the world as a whole – she joins us with lessons for bringing calm and joy into life. She will share easy-to-follow practices that will help you unleash your creative spark and practice everyday self-care, showing us how easy it is to pick up the pencil and nourish the soul.
Celebrating our deep human impulse to creative practice, and sharing her own personal struggles, this promises to be an unmissable livestream event.
Johanna Basford OBE is the ink evangelist and creator of Secret Garden, Enchanted Forest, Lost Ocean, Magical Jungle, Johanna's Christmas, Ivy and the Inky Butterfly, World of Flowers and Worlds of Wonder. Johanna's intricate, hand-drawn illustrations are loved by her many fans; to date she has sold over 21 million colouring books worldwide.
Hannah MacInnes is a broadcaster and journalist. Alongside hosting How To Academy's live programmes and podcast, she presents a cultural show on Times Radio and interviews on-stage at a number of other major literary events. She is the host of The Klosters Forum Podcast series and has written for the Radio Times, the Evening Standard and TLS. Before going freelance she worked for 8 years at BBC Newsnight, as Planning Editor and as a Producer / Filmmaker.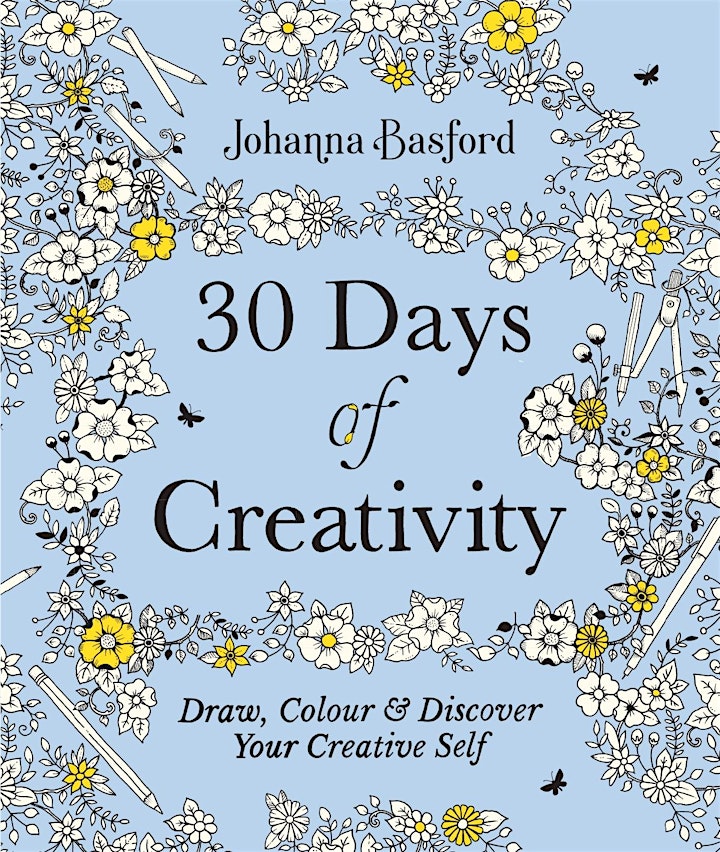 Organizer of Johanna Basford – How to Discover Your Creative Self
How To Academy is an organisation for people who think big. From Nobel laureates to Pulitzer Prize winners, we invite the world's most influential voices to London to share new ideas for changing ourselves, our communities, and the world. 
We host leading artists and thinkers in an unrivalled programme of public talks, debates and conferences – from Yuval Noah Harari to Natalie Portman, Emma Watson to Eric Schmidt.
We help businesses discover transformative new strategies, anticipate the future, and inspire their staff with keynotes and workshops by internationally-acclaimed economists, psychologists, politicians, and thought leaders. 
We offer masterclasses live and online with experts in essential twenty-first century skills, like leadership, public-speaking, decision-making and resilience. And we make books, podcasts and films to share insight and innovation around the world.