How To Academy presents...John Cleese Meets Iain McGilchrist - Live on Stage in London
About this event
Join us for an unmissable meeting of art and science as the comedy legend and preeminent neuroscientist celebrate the power of human imagination.
A creative pioneer whose genius has placed him alongside Chaplin, Keaton, and his fellow Pythons as one of the greatest British comedy talents of all-time, John Cleese's name is synonymous with the very best popular culture our country has ever produced. From the subversive satire of Life of Brian and existential absurdity of The Meaning of Life to the precision-engineered farce and observational brilliance of Fawlty Towers and A Fish Called Wanda, his work is a testament to the power of the human imagination to change the way we see the world.
Dr Iain McGilchrist is an intellectual icon whose singular vision has deeply affected Cleese and thousands more across the globe. Few if any works of neuroscience or philosophy have the power to evoke as much passion and infuse the lives of readers with as much meaning as The Master and His Emissary – an extraordinarily original and powerful investigation of the role of the mind and brain in shaping our experience that encompasses nothing less than the entire history of human culture and thought.
Live on stage and livestreamed across the globe, Cleese and McGilchrist will come together to explore the place of imagination in our lives and culture, drawing both upon The Matter With Things, McGilchrist's bravura new work of neuroscience and philosophy, and Cleese's lifelong practice of creativity at the highest level.
It's an unmissable meeting of art and science.
This event is available to attend both in-person and as a livestream.
Members of our How To Plus digital service receive a 20% discount to the live event and free access to the livestream.
Dr Iain McGilchrist is a psychiatrist, philosopher and literary scholar. He is a Quondam Fellow of All Souls College, Oxford, a Fellow of the Royal College of Psychiatrists and of the Royal Society of Arts, as well as a former Clinical Director of the Bethlem Royal & Maudsley Hospital, London. His previous book, The Master and His Emissary: The Divided Brain and the Making of the Western World reached international recognition and acclaim and has placed him as one of the greatest thinkers and philosophers of our time.
John Cleese studied Law at Cambridge University and has enjoyed a successful career in comedy, theatre and film and television. He achieved success at the Edinburgh Festival Fringe and as a scriptwriter and performer on The Frost Report. In the late 1960s, he co-founded Monty Python, the comedy troupe responsible for the sketch show Monty Python's Flying Circus and the four Monty Python films. In the mid-1970s, Cleese co-wrote and starred in the British sitcom Fawlty Towers. Later, he co-starred in A Fish Called Wanda and Fierce Creatures. He also starred in Clockwise, and has appeared in many other films, including two James Bond films, two Harry Potter films, and the last three Shrek films.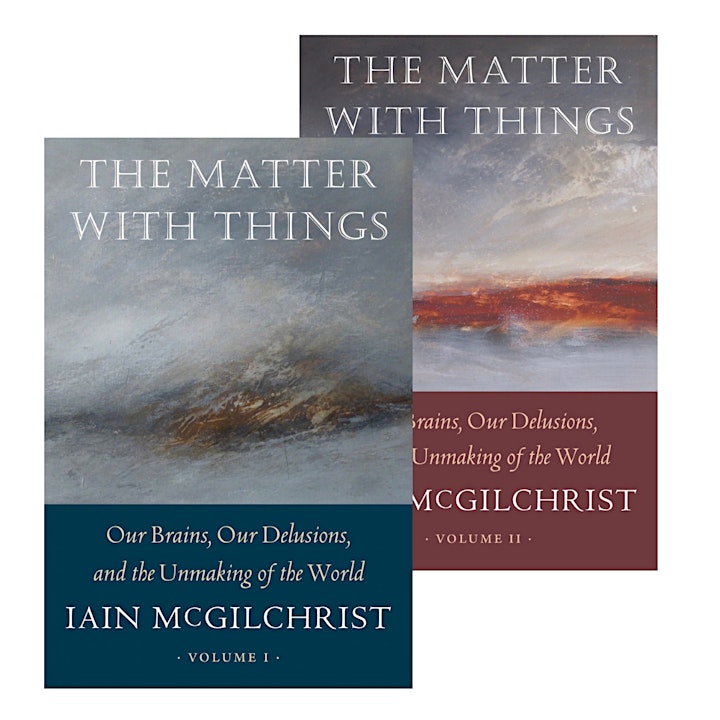 Organizer of John Cleese Meets Iain McGilchrist - Live on Stage in London
How To Academy is an organisation for people who think big. From Nobel laureates to Pulitzer Prize winners, we invite the world's most influential voices to London to share new ideas for changing ourselves, our communities, and the world. 
We host leading artists and thinkers in an unrivalled programme of public talks, debates and conferences – from Yuval Noah Harari to Natalie Portman, Emma Watson to Eric Schmidt.
We help businesses discover transformative new strategies, anticipate the future, and inspire their staff with keynotes and workshops by internationally-acclaimed economists, psychologists, politicians, and thought leaders. 
We offer masterclasses live and online with experts in essential twenty-first century skills, like leadership, public-speaking, decision-making and resilience. And we make books, podcasts and films to share insight and innovation around the world.