Location
Lancaster University Management School
Bailrigg
LA1 4YX
United Kingdom
Sales Have Ended
Registrations are closed
It is no longer possible to register on this site, but you can email public-events@lancaster.ac.uk or call 01524 592994 to check that there are places available and join the guest list.
Description

At the paradigm's edge: Constructing the object of study in the social sciences
The accumulation of knowledge and data across past decades is a massive contribution to the social sciences. Most of the time we social scientists would find it difficult to do our work if that accumulation of data, methodologies, and scholarship did not exist --whether we work on immigration, the family, inequality, political power, or so many other social science fields. And yet, every now and then we confront emergent conditions not well captured by existing models and measures.
Perhaps it is the fact I grew up in Latin America, but I found myself often searching for a mix of categories that would enable me to capture and conceptualize conditions that cut across established categories for analysis in the social sciences. This cutting across can easily mean that one sees configurations that lack a recognized formal "home" --an established specialized sub-discipline.
There were others whom I saw as experiencing such a need to develop new categories for analysis. John Urry was one who stood out for me. I met him at Lancaster University: decades ago he invited my husband, Richard Sennett and me, to come for a Summer School. In his many, often very diverse books, John Urry has shown us how it is possible to focus on remarkably diverse objects of study and make major contribution to a range of sub-disciplines.
John Urry's work has helped to stimulate a more lateral or transversal approach to constructing the object of study and thereby has expanded the field for social science research. With time this sort of indeterminacy is becoming more and more important because it opens the field for new generations of researchers who are after new types of questions.
Date: Thursday 26th April 2018
Time: The lecture will begin at 6pm, with tea and coffee being served from 5.30pm. There will be time for questions after the talk, before refreshments from 7pm.
Venue: Lancaster University Management School Hub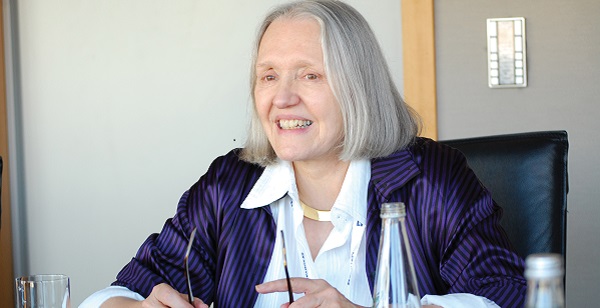 About the speaker
Saskia Sassen is the Robert S. Lynd Professor of Sociology and Member of The Committee on Global Thought, Columbia University (www.saskiasassen.com). Her latest book is Expulsions: Brutality and Complexity in the Global Economy (Harvard University Press 2014), now out in 18 languages. She is the recipient of diverse awards, including multiple doctor honoris causa and the Principe de Asturias 2013 Prize in the Social Sciences, and was made a Foreign Member of the Royal Academy of the Sciences of Netherland.
About Distinguished Professor John Urry
John Urry was an influential scholar who has shaped several fields of sociology. He died suddenly on 18 March 2016. The John Urry memorial lecture is held in his memory to generate and debate the big ideas in society. Professor Urry was a former Head of the Scoiology Department at Lancaster University, Dean of the Faculty of Social Sciences and University Dean of Research. From 2003 to 2015 he was Director of the Centre for Mobilities Research and helped to develop the 'new mobilities paradigm' in social science research. John guided the development of the Sociology Department at Lancaster University as well as the direction of research in the wider community of Sociology, and made a significant contribution to the establishment of the Academy of Social Sciences. With a global intellectual presence and international recognition as a public intellectual, he pursued ideas and engagement for social justice through collegiality and collaboration.