Join FanZone's Leroy Rosenior in Accra - May 27th (sold out), 29th & 30th
Description
About the Event.
Articulate, knowledgeable, sometimes controversial but always entertaining Leroy Rosenior will share his unique take on the English Premier League from an insider's perspective as football player, manager and media pundit.
Known to thousands of his Ghanaian and global fans as the driving personality of "FanZone" where he gets straight to the heart of the issue in his uncompromising style, at this special event Leroy will take part in a live "FanZone" session and also speak candidly about his:
● Perspective and insider experience of his career
● Experiences of working in both the football & media industries
● Biggest inspirations, influences and motivations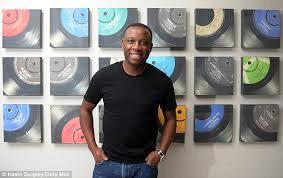 Leroy currently works as a media presenter and pundit on the Premier League Show, Eurosport's coverage of the Africa Cup of Nations and the popular African G-Sports channel. He has also worked on BBC's Radio 5 Live, the Football League Show and the League Cup Show.
He will also speak in depth about his recently published autobiography "It's Only Banter" (forward by Andrew Cole, former England, Newcastle and Manchester United striker) and share the key qualities required to develop a successful career in football.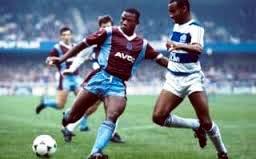 It's Only Banter is a frank and honest account of what it was really like to be a successful Black professional footballer and manager in the English professional football league.
An uncompromising, graphic and often humorous story, Leroy Rosenior provides a rare insider's view of his remarkable footballing career - both as player and manager in this long-awaited autobiography.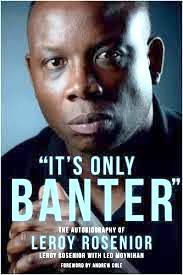 ---
Key Facts
Willie Leroy Rosenior – better known as Leroy Rosenior – is a former footballer, manager and now media commentator. Born to Sierra Leonean parents who settled in Britain in the early 1950s Leroy was raised in south London and his story cuts across three generations of the Rosenior family.
In It's Only Banter Leroy holds up a unique and fascinating lens on English football as one of Britain's first Black professional footballer turned manager. As a young, eager and idealistic player Leroy experienced the heady heights and painful lows of top flight football whilst playing at some of the country's leading clubs including Fulham, Queens Park Rangers and West Ham United. In It's Only Banter Leroy shares his captivating and long overdue journey:
"I've celebrated scoring a goal at the Kop end at Anfield. I've stood in the centre circle at Upton Park while 25,000 West Ham fans have chanted my name. I've stood on the African west coast, white sand warming my toes as I looked out on the Atlantic Ocean". Leroy Rosenior