Join group Kilimanjaro climbing Lemosho route 7 days, save money travel deal

Thursday, 12 January 2017 at 09:00

-

Thursday, 19 January 2017 at 14:00 (EAT)
Event Details
Join group on Lemosho route 7 days Scheduled departure trips discount prices travel deals. 
Kilimanjaro trekking group joining is available on Dates of 12 to 19 and 18 to 25 January 2017. Adventure travel deals are provided for party of 2, 4 people, 6 people. Climbers which are 4 in number or more get discount prices to climb Mount Kilimanjaro. 
Scheduled departure groups are available for some Kilimanjaro trails named Machame, Rongai and Lemosho.
Inquire now and check availability.
Email: info@kili-tanzanitesafaris.com
Joining group for Solo travelers is exciting and save money on all Kilimanjaro climbing packages. Kilimanjaro climbing travel event available on these dates is Lemosho route 7 days. Finding travel partners and tour buddies is not easier task especially on this bussiest world of economic challenges. Planning cost effective holiday package need to consider money saving and avoiding too much spending. Travel events helps tourists get and book group joining adventures like Lemosho route on best season trekking Kilimanjaro.
Kilimanjaro Tanzanite Safaris Co.Ltd prepares several travel events on all all Tanzania tours for tourists to find cheap travel deals and comfort.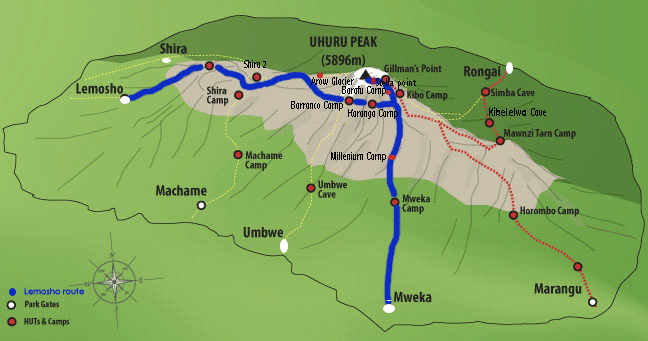 Private trips trekking Kilimanjaro on any Kilimanjaro routes you choose are available. If you are part of 2 people, or 3 people or 4 or any number, you can choose favorite Kilimanjaro route like Machame 6 days, Rongai 6 days, Machame 7 days, Marangu 6 days, Umbwe route 6 days, Lemosho 7 days, 8 days Lemosho and Northern circuit 9 days. 
Read and compare most recommended Kilimanjaro routes and cheap packages.
Custom made safaris tailored to fulfill your wildlife tours interests and meet your budget are prepared. 
Make quick contact, email: info@kili-tanzanitesafaris.com
When & Where

Mount Kilimanjaro National Park
Moshi
Moshi, Kilimanjaro Region
Tanzania

Thursday, 12 January 2017 at 09:00

-

Thursday, 19 January 2017 at 14:00 (EAT)
Add to my calendar
Organiser
Kilimanjaro Tanzanite Safaris Co.Ltd
Kilimanjaro climbing Outfitter based in Tanzania, offers private Kilimanjaro treks and Group guided tours. It is Outdoor travel company recommended in many travel guides and travel review sites like TripAdvisor...Check recent review of climbing Kilimanjaro with Kilimanjaro Tanzanite Safaris Co.Ltd
TripAdvisor review about explains all about quality and success summiting Kilimanjaro.
Cheap travel packages include discount adventures and cheap hotels in Tanzania. After climbing Kilimanjaro, tourists can do short safaris to visit nearest game parks such as Tarangire National park and Ngorongoro crater. This wildlife safari can be done in one day, 2 days one night or 3 days. If you have more time add Serengeti National park and experience Wildebeest migration.
.
Join group Kilimanjaro climbing Lemosho route 7 days, save money travel deal