Join RowingChat with Strength Coach, Will Ruth (USA)

Monday, 5 October 2015 from 09:00 to 10:00 (NZDT)
Event Details
Our RowingChat guest this month is..
Strength & Conditioning Coach
Will Ruth (USA)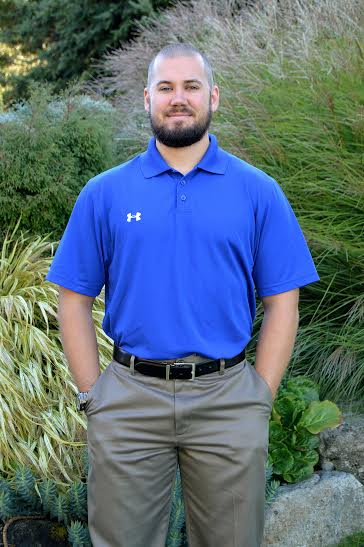 Will Ruth is the author of Rowing Stronger, a strength training manual for rowing published by Rowperfect. 'Rowing Stronger' is a comprehensive manual detailing the process of writing a strength training program for rowing, including how to focus on different training variables by season, exercise selection, and injury prevention for the 2k and 6k rower. Read a preview article of 'Rowing Stronger' and more articles about strength training for rowing on Will's website, 
www.strengthcoachwill.com
.
Will is the strength coach for the Western Washington University (WWU) men's club rowing team. A former high school rower, he placed 2nd at Northwest Jr. Regionals in the lightweight single before trying his hand at lacrosse in college. Will graduated from WWU in 2014 with a BS in kinesiology, focus in sport psychology, a USA-Weightlifting Level 1 certification, and an NSCA-Certified Strength and Conditioning Specialist (CSCS) certification, having interned with WWU track and field and written a manual on Athletic Transitioning as well as an introductory manual for WWU Athletics recruits and incoming students. Will also competes in strength sports and coaches a high school lacrosse team.
Want to know how you should configure your gym-based workouts to drive maximum performance on the water?
What set and rep range will help you reach your rowing goals quickest?
How often should you be training each muscle group? 
Hear the answers to these and more on..
UK (BST)
 - October 4th at 9pm
USA/Canada (PDT)
 - October 4th at 1pm
USA/Canada (EDT)
 - October 4th at 4pm
NZ (NZST)
 - October 5th at 9am
Australia (AEST)
 - October 5th at 6am
Do you have questions about Join RowingChat with Strength Coach, Will Ruth (USA)?
Contact Rowperfect
Organiser
Rowperfect UK is dedicated to helping coaches, athletes and coxswains improve their enjoyment of the sport of rowing.
They sell equipment to improve technical rowing and sculling skill; and educational e-books with new ideas to help rowers build their skills.