Description
Team UC in the 2017 British 10K
***Additional registrations to join Team UC in the 2017 Westminster British 10K are NOW OPEN!***
How to join?
You must first register directly on the Virgin Sports website.

Once you have registered, please choose one of the ticket options on this page to join Team UC.
Option 1 – Team UC Registration + Fundraising - £12.50. Runners pledge to fundraise a minimum of £100 due within two weeks of the race finishing.
Option 2 – Team UC Registration + One Time Donation of £50 = £62.50. Runners make a One-Time Donation of £50. Fundraising optional.
Option 3 – Team UC Registration + One Time Donation of £100 = £112.50. Runners make a One-Time Donation of £100. Fundraising optional. With this option, runners receive a complimentary ticket to the UC Summer Barbecue.
---
Help Team UC reach their goal of raising £3,000 for UC study abroad scholarships! >>
Every year over 1500 UC students come abroad to study in the UK & Ireland. For many, the opportunity to study abroad is not possible without a scholarship.
That's where Team UC comes in!
Team UC runners fundraise by participating in one of London's great charity races, the Virgin Sports British 10K. With a route that goes through the heart of the city, you can help give talented and driven students the life-changing experience of studying abroad!
So looking for a challenge in 2017 OR looking to support international education OR looking for a fun & fit way to get invovled with the UC alumni community - or all three - join Team UC today!


---
Joining Team UC entitles you to
- Participate in monthly training runs with the UC Running Group
- A super cool Team UC running vest
- Dedicated fundraising advice, training tips and encouragement
- Recognition at the annual UC Summer Barbecue
- Special invite to an exclusive Team UC-only lunch meet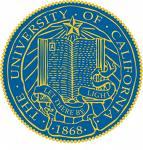 ---
Please contact Violet Del Toro, UC Trust UK Communications Manager, if you have any questions - Violet@californiahouse.org.uk.