Description
Your Invitation to either
Renew your Membership
or Join us as a new member
The Business Breakfast Club of Bournemouth
The Club has been in existence since 1993, and is all about networking, making contacts if not friends, and business opportunities. The atmosphere is informal and very friendly and we welcome people from a wide range of businesses and professions to share news, best practice, ideas, opportunities and so on.
We have over a hundred subscribers/members

We have 12 breakfast meetings per year at the Connaught Hotel in Bournemouth

We also have 3 main social events each year
- Summer Barbeque
- Summer Walk
- Christmas Curry
Members
Membership is £50.00 per year

We have reduced the member price for our breakfasts to £10.00 per member for members who book pay online in advance

Members who pay on the door remains at £15.00

Members and their partner's tickets at social events are subsidised by the club
Guests
Guests are welcome to attend one of the breakfast meetings to "test it out" before joining as a member.

Tickets for the breakfast meetings are £15.00 whether booked and paid for online or paid on the door.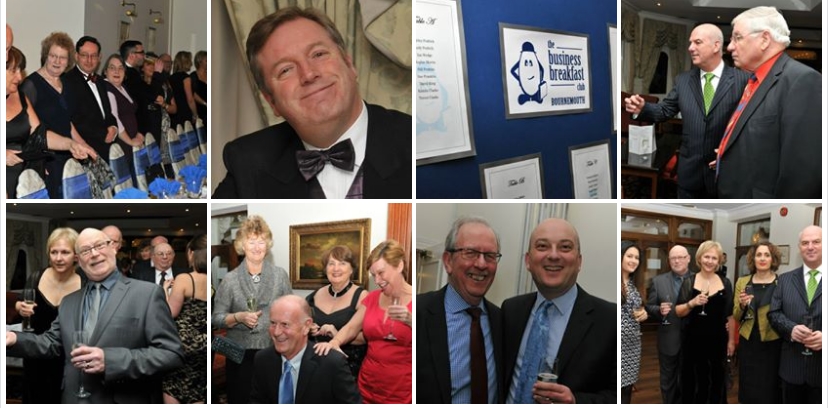 Comments
"This really is a friendly club"
"Where business gets done"
"This is the only networking group I go to now"
"I love the banter at breakfast"