Join the Debate: Women's Approach to Consciousness and Business (London)

Thursday, March 20, 2014 from 6:15 PM to 8:30 PM (GMT)
Event Details

Women's Approach to Consciousness and Business
-- Interactive Panel Discussion --
Join the debate!
Date: 20 March 2014, London
Panelists: Louise Cox Chester, Jo-Ann Hamilton, Kirsten Henson, Jane Houghton and Judith Underhill
Moderator: Michael Trigg
The Event:
For the first time ConsciousLab introduces the much requested multi-speaker "presentations and panel discussion" event.
In one evening, experience views and insights into 'Conscious Business' from panelists and business leaders followed, by the opportunity to ask questions in an audience-led debate.
More and more women are reaching the board rooms and many more are successful entrepreneurs. If you ask men or women, both will agree that women have their own take on business, consciousness and work ethics. In fact, some say that the biological and psychological attributes for e.g. multitasking and nurturing abilities of a woman give her a distinct advantage in leadership and management by consciousness. As the role of women in business increases, it's important to discuss it and, understand it, even challenge it and certainly accept it. 
What will the event uncover?
Conscious business and role of women

Insights into working in large global organizations at both the grass roots and board room level

Do organizations really "walk their talk" on the values they publicize?

Is there a gender bias to becoming more conscious or is that a misconception?

Personal stories of experience in a male dominated business environment from USA, UK and Caribbean

Trends and tips for women in business

How men see women's new role in business and leadership - how do we understand one another?
ConsciousLab event coordinators: Harsh Thapar (harsh.thapar@consciouslab.org) & Jo-Ann Hamilton (Jo-Ann.Hamilton@consciouslab.org)
Date:                  Thursday, 20th March 2014
Time:                  Registration & Networking: 6.15pm
                           Prompt start: 6.30pm until 8.30pm
There will be plenty of opportunity to network after the discussion.
Venue:               The HUB Westminster, New Zealand House, 80 Haymarket   
                            London SW1Y
                           (http://westminster.the-hub.net/)
Nearest tube:    Piccadilly Circus or Charing Cross 
Contribution:    £10 (Please see "2-for-1" offer)
Tickets are selling out fast so BOOK NOW to avoid missing out!
Please note that we are unable to offer refunds or transfers less than 7 days before the event.
About our Panelists:
Louise Cox Chester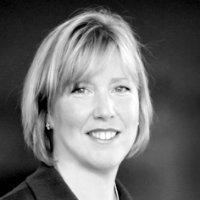 Louise Cox Chester is an ex-City Director who has been practicing mindfulness for nearly 20 years. For the last 10 years, she has been advising on business strategy at a senior level within corporates as well as coaching mindfulness both in the workplace and at her mindfulness-based organic Spa Retreat, Witherdens Hall in Kent. 3 years ago she co-founded Mindfulness at Work and together with her trainers, offers highly-effective, low-cost mindfulness training to people at their place of work, to help enable the employees themselves to become more effective and happier and their whole organisation become systemically mindful.
Jo-Ann Hamilton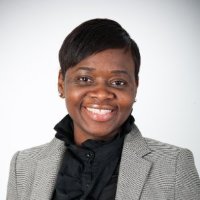 Jo-Ann Alexandra Hamilton is a Consultant at Turner and Townsend Consultancy.  She possesses' a multi-disciplinary background having worked in various roles in real estate and construction for 15 years in the Caribbean, USA and UK. She is a champion for the use of science, sustainability, innovation, new media and technology to deliver better buildings. She delivers presentations at primary and secondary schools as well as youth expos/events to encourage students to pursue STEM careers. She sits on various industry committees where she has implemented and continues to encourage the concept of inTelligence. Jo-Ann has also been an independent consultant to non-profits and social enterprises for 13 years in the USA and UK creating and managing various campaigns and programmes included but not limited to HIV/AIDS, Arts and Culture, Education and the Environment.   
http://uk.linkedin.com/pub/jo-ann-alexandra-hamilton-bsc-msc-msc-iciob/25/752/694
Kirsten Henson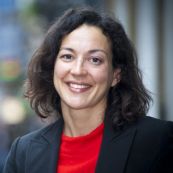 Kirsten is a 30-something small business owner.  Always a tom-boy, always a feminist she finds herself forging a path in the world of construction.  Her contributions to sustainability have been well recognised over the last few years with accolades including: 2013 Top 20 Women in Sustainable Architecture, Architects Journal, 2012 Sustainability Practitioner of the Year, EDIE Sustainability Leaders Awards and 2012 Top 20 Rising Sustainability Star, Building Magazine.  As well as building a successful business she regularly lectures at Cambridge and Newcastle Universities where she endeavours to inspire young people, and particularly women, to choose careers in engineering and construction.
http://www.klhsustainability.com/media/videos/
http://www.klhsustainability.com/media/case-studies-downloads/
Jane Houghton

Jane is a director of the BVCA (British Venture Capital Association), a Trustee for the 'British Venture Foundation', and 'Speakers Trust' and sits on the Operating Board for the 'Women of the Year Foundation'.  Jane sits on the advisory board for Astia, a not-for-profit organisation committed to fostering women entrepreneurs. She is also a mentor to several charities, including the BigKid Foundation. Jane is also a master practitioner of NLP and joined our 'Adventure into Consciousness' tour in Puducherry in December 2013.
uk.linkedin.com/pub/jane-houghton/0/641/b22
Judith Underhill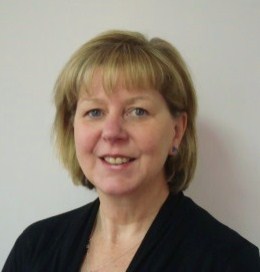 Judith is an experienced consultant, facilitator and accredited executive coach with senior management experience. Her areas of expertise lie in her in depth knowledge of organisational change and her ability to work in a collaborative way, to help build highly motivated individuals and teams using an empathetic and intuitive approach with a firm focus on professionalism and effectiveness. She is particularly passionate about bringing a reflective and appreciative approach to her work, supporting her clients to take decisions and actions with clarity. She has recently spent time designing, developing and delivering a Womens Development Programme to females within the construction sector and this programme was featured in the Daily Telegraph in July 2013. Judith is now looking to complete a Professional Doctorate through Bournemouth University, in the area of mindfulness leadership.
http://www.underhillassociates.co.uk
Michael Trigg ( Moderator )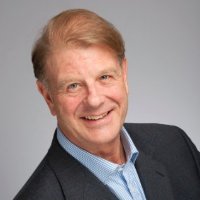 Michael has worked with over 55 organisations and 60 different nationalities to help them transform the way they connect, persuade and engage - whether it be giving a keynote speech to shareholders, talking to 600 African tribesmen or pitching across a table to a client.

He coaches people 1:1 and in small groups to master the art of presenting, pitching and public speaking - so that they cut their preparation time by up to 90%, speak without notes for up to half an hour yet include all they want to say - and get their message across every single time. Guaranteed. 

2 of his clients won new business of £1.9 Billion within weeks of working together.
www.presentationskillscoaching.co.uk
http://uk.linkedin.com/in/triggmichael
The ConsciousLab team invites you to join our panelists for the inaugural and long-awaited panel and discussion evening. Discover a 'new', powerful leader within you! Join the discussion and debate.
With warm wishes,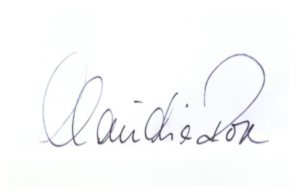 Claudia Roth (co-founder)
To unsubscribe, please send an email to info@consciouslab.org with 'unsubscribe' as the subject.
When & Where

The HUB Westminster, 1st floor New Zealand House
80 Haymarket
SW1Y 4TE London
United Kingdom


Thursday, March 20, 2014 from 6:15 PM to 8:30 PM (GMT)
Add to my calendar
Organizer
ConsciousLab - Raising Consciousness in Business
Copyright © ConsciousLab was created to facilitate a shift in consciousness in the business world. Its purpose is to challenge the transactional nature of the workplace, setting a new paradigm for business practice, which is more about collaboration, awareness and humanity. ConsciousLab does not prescribe or subscribe to any one school of management thought or belief. It is a platform that is open to all. In fact, we believe that the diversity of thinking will help us to evolve and grow together. ConsciousLab is a social enterprise and a not-for-profit organisation (UK charity no 279403). For more information: http://www.consciouslab.org
Join the Debate: Women's Approach to Consciousness and Business (London)