Description
Do you have skills to contribute to Operation Farm?

We are looking for new board members, to help manage and direct the organisation and to fulfil some key roles – could you help?

Come along to this hour long introduction to being a committee member:
Learn the responsibilities of being a Committee Member
Find out what Operation Farm does and the role of the committee
Share your skills and experience
About
Operation Farm is a developing community benefit society and requires help as it enters a new phase of delivering more services and earning income. In particular we're looking for people with business development skills and a new Treasurer – you might have worked in finance or be good with figures?

We are looking for people committed to food growing, cooking and community development. You may have professional skills and experience to share or you may be looking to develop new skills.

What's involved
A committee meeting in Ashton every two months, occasional decisions made via email, some administration work for key roles such as Treasurer.

If you are interested in joining the committe come along or contact us at operationfarm@gmail.com call Committee Chair Jonathan on 0782 861 7933.

Organizer of Join the Operation Farm committee - introductory session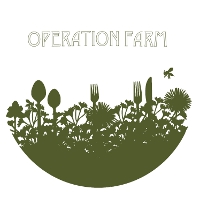 Operation Farm is a community organisation in Tameside which exists to promote engagement, involvement and enjoyment of food and growing. We aim to improve wellbeing and share skills through community events, courses, learning sessions and group activities. We also assist Tameside Council with the management of Hyde Park Community Orchard.
www.operationfarm.org.uk
Tel. 07977 585061
Operation Farm Ltd is a Registered Community Benefit Society, Registration number: 7578
Why not follow us on Twitter and Facebook or subscribe to our e-newsletter for the latest updates