Join us for a drink at Yorkshire's Favourite Pub 2017 - The White Swan at A...
Description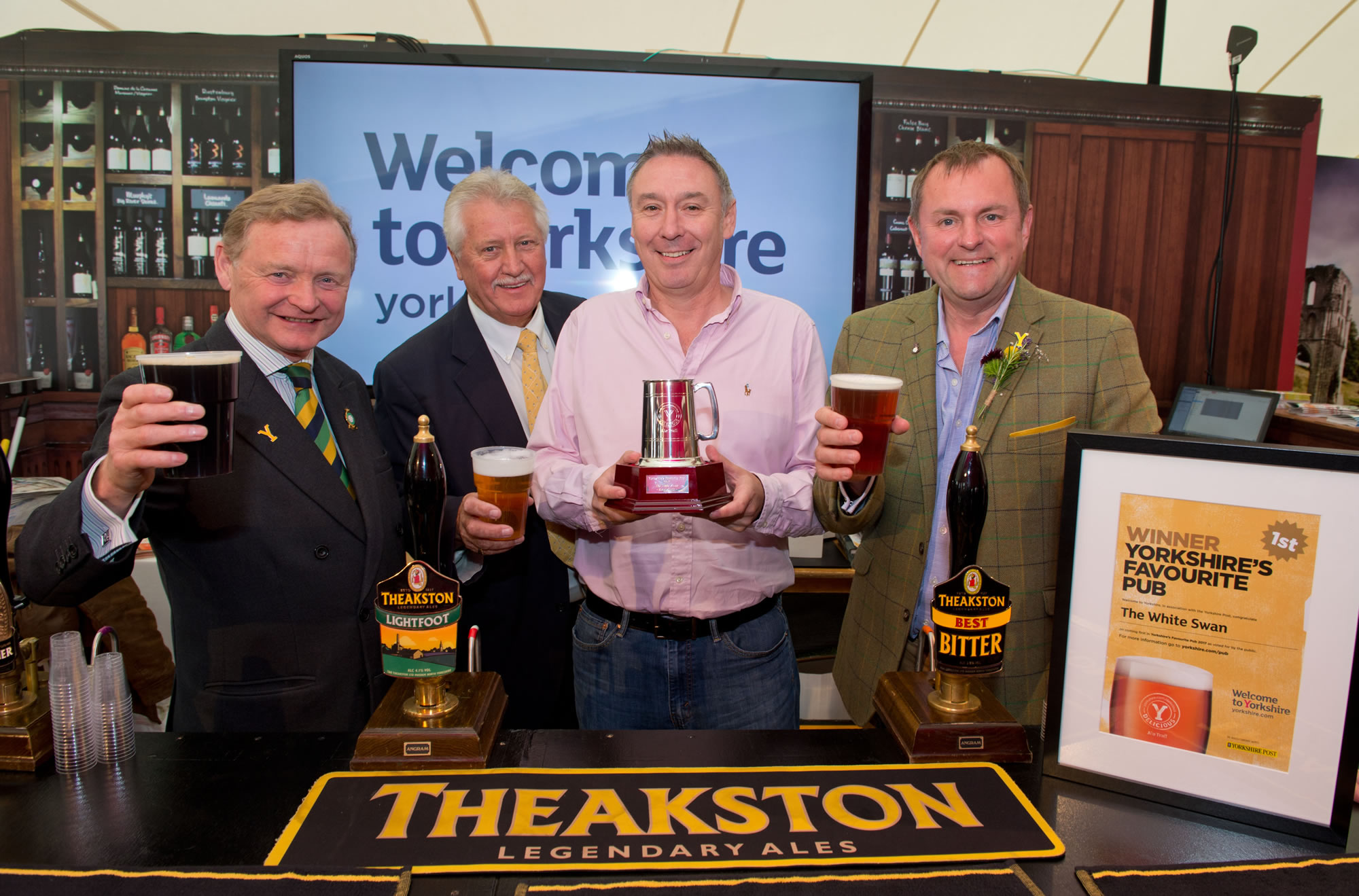 After thousands of votes, the public has crowned The White Swan at Ampleforth as Yorkshire's Favourite Pub 2017.

More than 18,500 votes were cast in Yorkshire's favourite pub competition this year and the winner would like to celebrate by inviting members of Welcome to Yorkshire to come along so you can see first-hand why the people of Yorkshire love it so much. The owner of The White Swan, Simon Parker said: "What an honour to win Yorkshire's favourite pub. Especially with so much stealthy competition in the area. I guess we should say how lucky we are to live in such a wonderful part of the country with so many good pubs!"
So, come and join us for a drink with your fellow members and the Welcome to Yorkshire team, on Wednesday 29th November from 5pm – 7pm.
Sir Gary Verity will be there to open the event and it's a great opportunity to network with each other and find out the latest news and views from WTY. The White Swan will kindly offer your first drink for free along with nibbles.
If you'd like to come along, please register above and we'll see you at the bar!
Please follow this link for more information on The White Swan http://thewhiteswan-ampleforth.co.uk/

This event is free to Welcome to Yorkshire members only as part of your membership benefits. If you would like to attend please register above. If you're not a member and would like to find out more about our membership scheme, please contact Libby on 0113 322 3564 / llawrence@yorkshire.com.