Description
Are you unsure about how to follow up after networking events?
Should you connect with your networking contacts on Twitter? Or Facebook? Or LinkedIn?
Is there a protocol? How should you get in touch with people once you've met them at a networking event?
And more to the point - how do you use your networking and social media to make sales, quickly?
This one day workshop will answer all your questions, and leave you with a tried and tested strategy for ensuring that your networking turns into sales, using social media effectively, efficiently and confidently.
Your hosts will be Todd, founder of Spaghetti Agency - the nationally recognised Warwickshire based social media agency, and Stefan Thomas, author of Business Networking for Dummies and in demand speaker on networking and social media.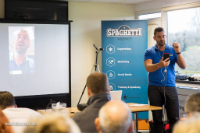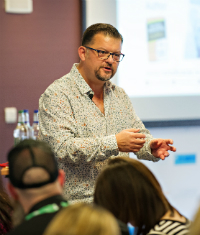 Between them, their experience and knowledge of social media and business networking really is second to none. Their clients include 123-Reg, 4Networking, The Chartered Institute of Management Accountants, The Chartered Institute of Securities and Investments, the Legalex exhibition for the legal profession, and many more.
Both work with clients across the UK and have come across every type of business, every challenge, and found every opportunity for their clients to win at social media.
For just £189 incl VAT you will learn, in one dynamic, informative and fun workshop, exactly how to maximise your opportunities and sales from networking and social media.