Description
Join us at 6.30pm on 13th October for a triple launch: (O) by Sophie Mayer,Kumkum Malhotra by Preti Taneja and Notes on Sanskrit by Nisha Ramayya.
Sophie Mayer's fourth published poetry collection, (O), is a bittersweet lovesong to zombies, tattoos, lovers and sisters, Katniss and Pussy Riot, Artemis and suffragists. In three parts - I DO, I UNDO, I REDO - the poet undoes herself and all around her in a cycle that takes her back to the start as it comes to an end. Spirited, politicised, contemporary and Classical, these poems bring a poetic voice to the women that have lived in the cracks of history. In her own words: "Nothing - and everything - is sacred in this new cosmogony, beginning again with O.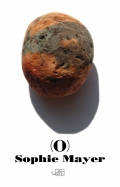 Kumkum Malhotra was one of two winners in the Gatehouse Press New Fictions Prize in 2014/15, noted by Maureen Freely for its 'beautifully sculpted surfaces and terrifying depths.' As its heroine unravels, the author strips a family and a society bare. In Kumkum Malhotra, set in New Delhi in the 1990s, Preti Taneja tells a familiar tale with startling freshness and an original, exacting style.
We are also pleased to welcome Nisha Ramayya, whose debut pamphlet 'Notes on Sanskrit' is published this month by Oystercatcher Press. Nisha recently completed a practice-based PhD in feminist poetics, at Royal Holloway, University of London. Nisha works across various practices and forms – translation, performance, mythology and ritual to test the possibilities of a Tantric poetics. Her work can be found at Datableed, Jungftak: A Journal for Prose-Poetry, Quaderna: A Multilingual and Transdisciplinary Journal, and Visual Verse.
The books will be available to purchase at the launch.
Please RSVP through this page.
If you are unable to attend but would like to request a signed copy of any of the books, please send an email via the 'contact' button below.

Organiser of Joint Book launch: (O), Kumkum Malhotra and Notes on Sanskrit
Heffers has been selling books in Cambridge since 1876 and is part of the fabric of the historic city centre. We pride ourselves on being a proper bookshop, packed with a vast range of titles from all kinds of subjects to explore, and with knowledgeable and friendly booksellers who are ready to offer advice and recommendations. Our literary event schedule is a busy one, with at least one event taking place most weeks throughout the year, and we are also the bookseller of choice for the Cambridge Literary Festival. Heffers also stocks an impressive range of non-book items including a fantastic selection of board games and we even run a regular games night called Board Games in the Bookshop.
For more information or to sign up for our newsletter please email heffers@heffers.co.uk.