Joint BVBA/APBC Symposium: One Health – People and Pets Behaviour

Thursday, 9 October 2014 from 09:30 to 17:00 (BST)
Event Details
Joint BVBA/APBC Symposium
One Health – People and Pets Behaviour
There has been much talk about the need for a 'One Health' approach to human and animal disease,  and the benefits of collaboration between the veterinary and medical professions.
Recently it has been suggested that we extend this 'One Health' principle into mental health and behaviour of humans and animals, particularly pets.
Serious dog attacks and negative media attention highlight the challenge to educate dog owners, dogs themselves and to raise awareness of dog behaviour in the wider society.
Our two canine speakers will address current concerns and explore how we can move forward together. 
Not forgetting cats, we often explain to owners that our feline friends are 'not small dogs' and that their social patterns and behavioural needs are quite different. Again, we need to look at both human and feline behaviour and their differing needs. Cat Cafes are a new development in the UK, and it is important to consider what benefits and challenges may be encountered. If they are here to stay, how can we best work with them to safeguard pet and human health and address behavioural needs?
Our feline speakers will give an overview of cat social behaviour and the Cat Cafe culture.
Throughout the day our speakers will encourage active discussion and feedback.
Programme:
09.30 – 13.00
Beyond the Dangerous Dogs Act - working together to inform and prevent dog bite injury

'SOMETHING SNAPPY' – a multi-disciplinary approach to dog bite investigation, treatment and prevention
Despite many years of legislation and communal agonising over how best to prevent the all-round trauma caused by a dog bite injury, the UK is no closer to success than before the inception of the Dangerous Dogs Act in 1991.  Despite assurances by Government that the public are 'protected' by current legislation, the reported incidence of dog bites and hospital admissions are increasing.  Whether one is concerned from a human or canine angle, the three present outcomes - namely, criminal conviction for the dog owner; euthanasia or control order for the dog; and surgically repairing the victim – are simply doing nothing to address the fundamental issue of how and why in certain situations, the dog-human relationship can go so disastrously wrong.  Ultimately, this is an issue of extreme public health concern, and yet which does not seem to be perceived, investigated or treated in the same way as would be, for example, a serious human pathogen.
We will present our proposal for how multi-agency routine involvement (not least between veterinary and medical professionals) in any dog bite case will, for the first time, collect impartial data on all the circumstances surrounding the incident, including the social history of both the dog and its family and the context of the bite itself.  These data will be collated with the medical treatment required for the victim and the automatic post-injury involvement of human social services and canine behavioural experts is advocated to properly treat both the physical and psychological aftermath and address welfare of all parties.
Of equal importance is the essential role of veterinary staff in both collecting data regarding any dog presented to them following a dog bite incident, often for euthanasia, as well as the later dissemination of vital preventative information gleaned from accurate and routine collection of data.  A considerable amount is however already known regarding the features and contexts common to dog bite injury, including severe mauling and death, implying prevention is possible.  An overview of such features from world-wide studies, legal cases, personal experience and anecdote will be presented and opened up for debate as to how best our professions can indeed and immediately begin to protect the public.
This presentation should be of interest to anyone involved in child protection, the evolutionary and psychological aspects of pet ownership, as well as all APBC and BVBA members. 
Speakers:
Kendal Shepherd BVSc., CCAB, MRCVS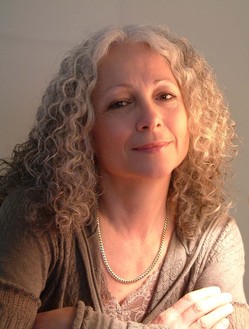 Kendal is a veterinary surgeon, qualified from Bristol University in 1978, and also certificated as a Clinical Animal Behaviourist by the Association for the Study of Animal Behaviour. Kendal also acts as an independent veterinary and behavioural consultant in matters relating to animal welfare and canine behaviour assessment and modification. She accepts legal instructions in both dangerous dog and animal welfare cases. Kendal counsels owners on a one-to-one basis and in 2005, was the first veterinary surgeon in England to be accredited by the Association for the Study of Animal Behaviour (ASAB) as a Certified Clinical Animal Behaviourist. She has been a full member of the ASAB accreditation committee, assessing other both veterinary and non-veterinary candidates for certification. From April 2012, Kendal became an associate member, acting in an advisory capacity as required. Kendal views the vast majority of perceived problems in the pet dog, particularly aggression, as having a misunderstanding of canine social behaviour and poorly executed human/animal communication at their root. People-management and teaching families how better to communicate with their pets, is therefore, to her, the crux of success.
Chris Mannion MBBS BDS FDSRCS (Eng.) FRCS (Eng.) PGC Med Ed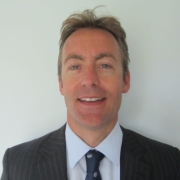 Christopher Mannion qualified in Dentistry from the University of Birmingham in 1995 and then in Medicine from Guys, Kings and St.Thomas' Medical school in 2001, and undertook his junior surgical training in London in a wide variety of surgical disciplines. His maxillofacial training was in the Yorkshire region which he completed in 2011. He received a European scholarship and spent a period of time in Madrid, Spain where he worked with European facial surgeons, gaining experience. Christopher works at Leeds Teaching Hospitals NHS Trust, and has a varied practice. He has subspecialty interests in trauma and reconstruction, oral and facial deformity, together with interests in facial pain and jaw joint problems. His main practice philosophy is to provide excellent service and care for his patients. Chris is actively involved in teaching and training and has undertaken further training to become a qualified teacher (PGC Med Ed.) teaching medical and dental students, qualified doctors and trainee surgeons. In the coming year he is starting a Masters in Education and also undertaking research in this field.
14.00 – 17.00
Life and Cat Cafes through a cat's eyes

Speakers:
Trudi Atkinson DipAS (CABC), VN, CCAB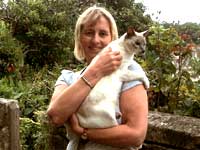 Life Through a Cat's Eyes
Cats may share our homes and our lives, but their perception and experience of the world around them is very different to our own.  Having some understanding of 'life through a cat's eyes' raises the question if this should influence our interactions with them and our expectations of their role as companions in human society? Also what are the potential problems that can arise if the cat's perspective is ignored or misunderstood? 
Trudi qualified as a veterinary nurse in 1986 and worked for over 15 years in predominately small animal practice. After studying at Southampton University she achieved full membership of the APBC in 1999 and CCAB in 2003. As well as presenting the occasional talk and writing on behavioural issues, she now runs a veterinary referral practice covering Wiltshire, Bath and surrounding areas where she is kept busy dealing with the behaviour problems of West Country cats and dogs. She travels to India at least once a year, the initial intent being to simply get away from the British winter. However she has become increasingly involved with a local rescue and veterinary centre and now has a semi 'busman's holiday' giving talks to either raise funds for the centre or to help educate staff and volunteers on relevant issues of canine and feline behaviour.
Vicky Halls RVN DipCouns Reg. MBACP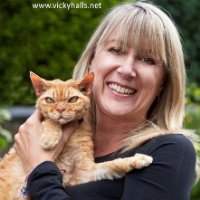 The Cat Café Culture – good or bad?
With the opening of London's first Cat Café earlier this year, Vicky explores this relatively new craze for combining cat petting and café culture. Her presentation covers the origins of the Cat Café and its current worldwide appeal but asks the questions: is this beneficial for the cats involved? What are the challenges that may be encountered? How can the safety of cats and humans be safeguarded? Is this a positive step for the future of the human/cat relationship?
Vicky is an acclaimed Cat Behaviour Counsellor with over 15 years experience of treating behaviour problems in cats both in the UK and abroad. She is also an international bestselling author of cat behaviour books. In 2008 Vicky was voted as the 'Nation's Favourite Cat Author' by the readers of 'Your Cat' Magazine. Vicky is a Registered Veterinary Nurse and member of the Association of Pet Behaviour Counsellors. She also sits on the Expert Behaviour and Welfare Panel of International Cat Care (formerly the Feline Advisory Bureau). She is a regular contributor to 'The Cat' and 'Your Cat' magazines, has appeared on both radio and TV and gives lectures and seminars to veterinary professionals both at home and abroad. Vicky also has a diploma in person centred counselling and is a Registered Member of the British Association of counsellors and Psychotherapists.
Conference 'Nitty Gritty'
Prices:
Standard price: £90
APBC and BVBA member price: £80
Student price: £70
Student APBC and BVBA member price: £60 
Please select the correct price when booking as membership will be checked.
FEES INCLUDE REFRESHMENTS AND PACKED LUNCH!
Refunds may be given for cancellations made no less than 14 days prior to the event less an £8 admin fee. If cancelling 14 days or less from the event, no refund can be made however substitutions can be made at any time by emailing the change of name to: events@apbc.org.uk The organisers reserve the right to substitute speakers and programme details if necessary. Final joining information will be sent by email two weeks prior to the event.
Please note that other than assistance dogs, the venue does not permit dogs on the site. 
Sponsors:
Ceva
Vetoquinol
Hill's Pet Nutrition
Dog's Trust 
When & Where

Beckbury Suite, Ground Floor
The International Centre
St Quentin Gate
TF3 4JH Telford
United Kingdom


Thursday, 9 October 2014 from 09:30 to 17:00 (BST)
Add to my calendar