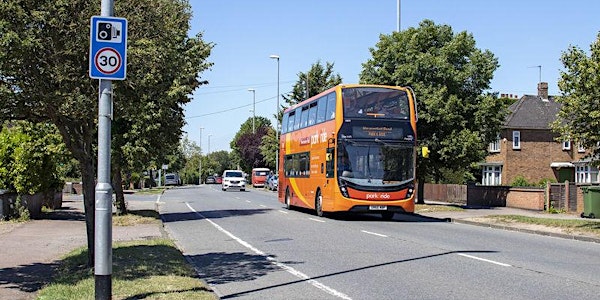 Joint event -Making Connections & Newmarket Rd Improvements consultations
Location
Cambridge United
Newmarket Road
Cambridge
CB5 8LN
United Kingdom
In-person event to discuss City Access- Making Connections and Cambridge Eastern Access- Newmarket Road Improvements consultations.
About this event
As the delivery body for the Greater Cambridge City Deal, the Greater Cambridge Partnership (GCP) is investing in solutions to tackle current and future transport problems by offering better and more sustainable ways to make journeys by public transport, cycling and walking.
The Making Connections consultation will ask people for their thoughts on the Greater Cambridge Partnership's proposals for transforming public transport, cycling and walking and reducing pollution and congestion.
The Cambridge Eastern Access project is looking at access to and from the city from the east to enable people to get around more easily by public transport, cycle or on foot.
This briefing will provide members of the public an opportunity to meet both project teams, listen to the proposed options and ask questions on each of the different projects. The briefing will commence with presentations on both proposals followed by a Q&A after.
Please note this event will be in line with COVID guidelines as well as abiding by the most up to date government guidance. The event could therefore be subject to cancellation depending on regulations at the time. You will be notified should the event need to be cancelled.
BOOKING TICKETS FOR THIS EVENT IS NOT MANDATORY BUT YOU ARE ADVISED TO BOOK IN ORDER FOR US TO ENSURE WE CAN LEAVE SPACE FOR SOCIAL DISTANCING.
Access to the football club is via Cut Throat Lane- directions can be found below. Please do not arrive at the Club Shop/front entrance.