About this Event
Life in an early stage (or any stage) startup is nowhere near as glamorous as we're lead to believe.
It's hard.
Practically. Psychologically. Emotionally.
If you're repeatedly working at a frenzied pace without taking a moment for yourself, you'll get stressed.
And with a work flow that shows no signs of easing, the pressure can pile on top.
Burnout can happen to even the most organised of startup employees.
Without monitoring it, it won't take long for you to feel it.
Which is why it's important we talk about it.
To keep the fire burning we need to voice the struggles and share survival tips.
So, we've created an evening to help you battle burnout.
You'll:
Get expert tips on how to manage your career positively and avoid burnout
Learn how to achieve more without losing yourself using meditation and mental wellbeing tools
Discover how your health is effected by continued pressure and learn how to help digestion in stressful times
Listen to realistic chats about starting your own business and the strain on your brain
Mingle with other entrepreneurs and startup employees
Eat yummy food for your brain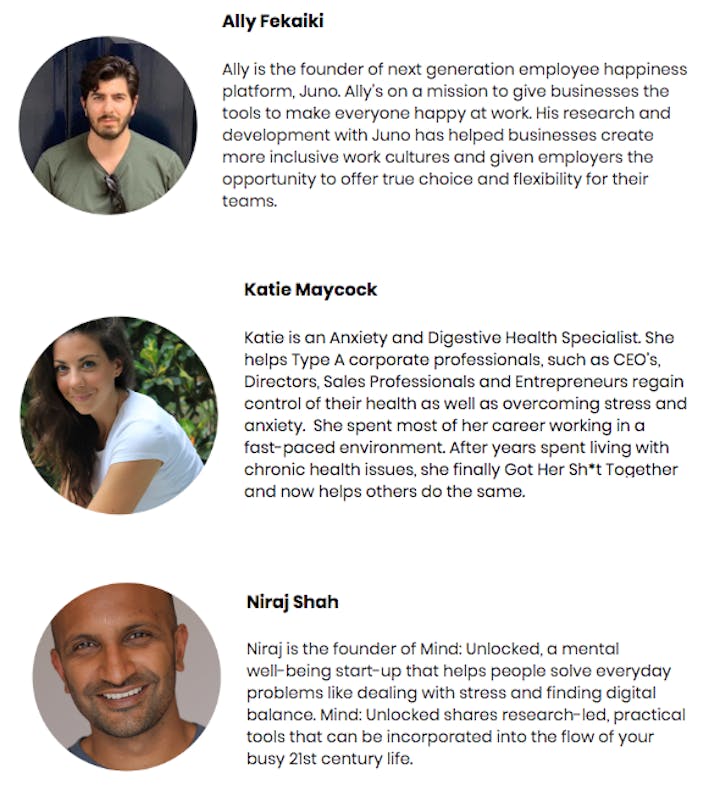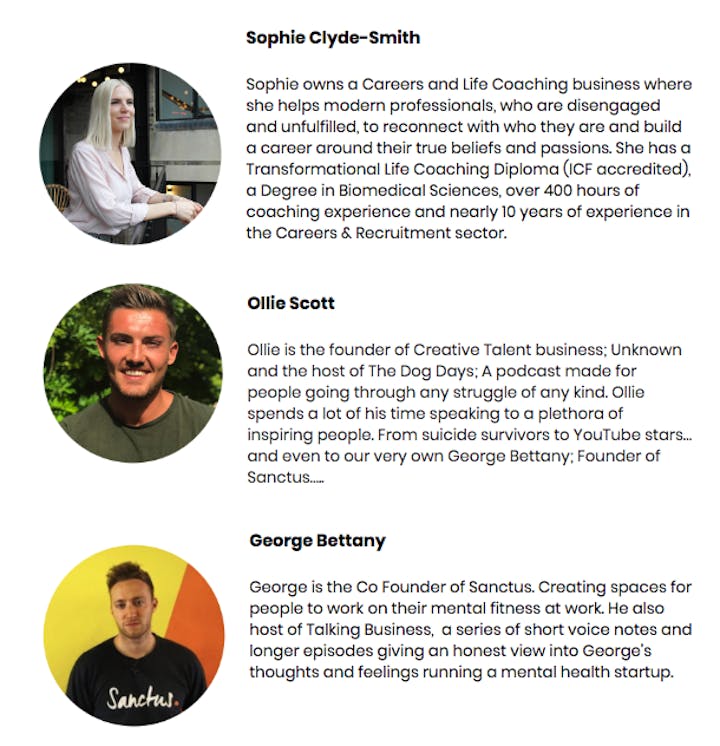 This event is in conjunction with WeWork.
WeWork is the platform for creators. We provide the space, community and services you need to create your life's work. To learn more about WeWork's spaces and memberships in London, send an email to bishopsgate@wework.com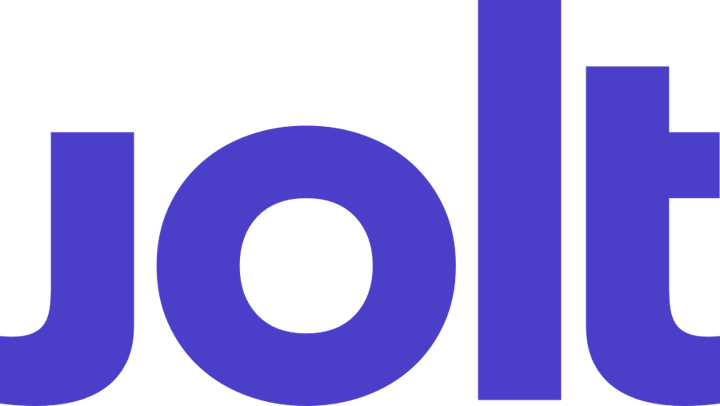 Jolt - The Business School for the Self-Made.
Upgrade the way you think and behave at work
Our Not-an-MBA Programme is built to give you a competitive advantage from your very first class. The live immersive classes are taught by world-class experts that practice what they preach.
Be in the top 1% of your industry
With the right business skills and network -it's easier to climb up