JOMEC Public Lecture, Nicholas Jones: "Teflon Corbyn? Press demonization and the waning power of the tory tabloids" | Darlith gyhoeddus JOMEC gan Nicholas Jones: "Corbyn Tefflon? Pardduo gan y wasg, a grym y tabloids Torïaidd yn gwanhau"

Tuesday, 21 November 2017 from 19:30 to 21:00 (GMT)
Event Details
This public lecture is now at capacity. Because it was a free event it's often the case that people book tickets and fail to turn up on the night - if you live locally you may want to turn up and try your luck on the day - if there's space just before Nick starts his talk we'd be happy to let you in. 
Alternatively, if you were unable to get tickets you might wish to view a live stream of the event at this link on the night: 
https://cardiff.cloud.panopto.eu/Panopto/Pages/Viewer.aspx?id=26543bab-0d2a-47a4-9c81-b7bf754219bc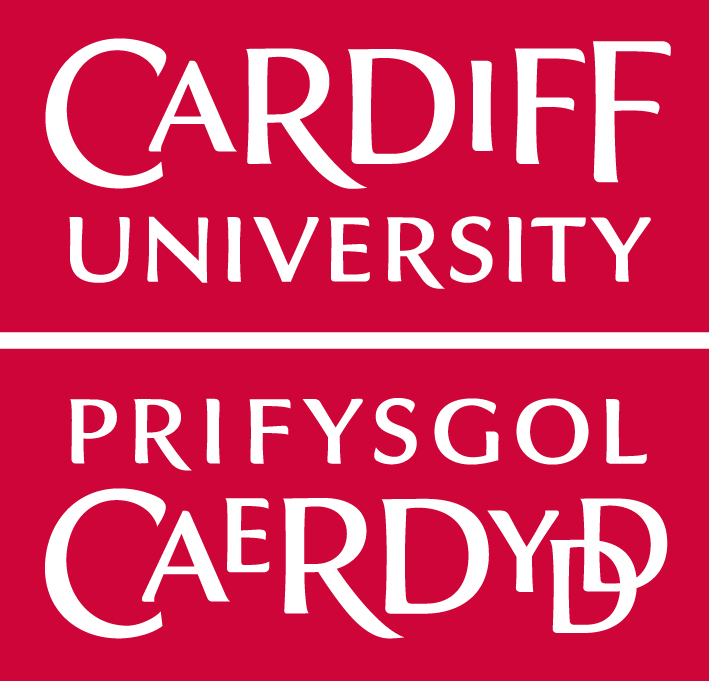 Public Lecture by Honorary Professor, Nicholas Jones
Teflon Corbyn? Press demonization and the waning power of the tory tabloids
Date: 21st November 2017
Time: 7.30pm-9pm
Venue: Small Chemistry Lecture Theatre (rm. 1.122), Cardiff University, Main Building, Park Place, Cardiff, CF10 3AT
Honorary Professor at Cardiff University's School of Journalism, Media and Culture (JOMEC), former BBC news correspondent, and author Nichols Jones will address recent news coverage of UK Labour, and its leader Jeremy Corbyn, in his annual JOMEC public lecture. Jones, who worked as a reporter on fifteen general elections, and has written numerous books about journalism and political spin, will argue that Conservative-supporting newspapers may have finally over-reached themselves in spreading scare stories about the Labour Party leader during the lead-up to the 2017 general election.
Illustrated with images from his extensive archive, his lecture will argue that even though the denigration of Corbyn made little impact on young voters, the constant anti-Corbyn press coverage lulled Theresa May and her party hierarchy into a false sense of security, heightening their confidence that the Conservatives would coast to victory. Mistakenly, many columnists and commentators believed their own propaganda, certain in their view that Corbyn was unelectable.
For several previous elections there had been talk of social media playing a decisive role, ending press dominance. Jones will contend that the breakthrough came in the 2017 election, where the success of digital campaigning was sudden and stunning. A surge in young voters promising to turn out on polling day pushed the Tory tabloids to fresh extremes in attacking Corbyn, but had the effect of exposing the limitations, and growing impotence, of their biased coverage.
While he was the unexpected beneficiary of changing media trends, Corbyn remains a target, and judging by the anti-EU hysteria being generated by the Brexit-supporting press, there is little to suggest the tabloids are ready to acknowledge that their scare tactics are becoming less effective. He will argue that the (perhaps ultimate) test will be the final Brexit outcome. EU-bashing is already being ramped up, perhaps in anticipation of a Brexit breakdown when blame for the chaos that would ensue could be placed firmly on Brussels bureaucrats and their Remain apologists.
But if there was another unexpected election, he will suggest, and the UK's future in the EU dominated the campaign, his hunch is that yet again we might see the Tory tabloid tigers over-reaching themselves. Newspaper sales are falling, as rapidly as their readers are ageing, and the more bellicose they become, the more they risk underlining their rapidly declining reach and influence. Is the final curtain coming down on the days when the tabloids could command the news agenda, and influence – or even swing – a general election result?
Please note, this event is organised by the School of Journalism, Media and Culture, but it will take place in Cardiff University's Main Building (see details above).
Find out more about Nicholas Jones: http://www.cardiff.ac.uk/people/view/201294-jones-nicholas 
-------------------------------------
Ysgol Newyddiaduraeth, y Cyfryngau a Diwylliant, Prifysgol Caerdydd
Darlith gyhoeddus gan yr Athro Anrhydeddus Nicholas Jones 
Corbyn Tefflon? Pardduo gan y wasg, a grym y tabloids Torïaidd yn gwanhau
Dyddiad: 21ain Tachwedd 2017 
Amser: 7:30pm - 9pm
Lleoliad: Darlithfa Cemeg Fach (ystafell 1.122), Prifysgol Caerdydd, Prif Adeilad, Plas y Parc, Caerdydd, CF10 3AT
Yn ei ddarlith gyhoeddus flynyddol i Ysgol Newyddiaduraeth, y Cyfryngau a Diwylliant Prifysgol Caerdydd (JOMEC), bydd Nicholas Jones, Athro Anrhydeddus yn JOMEC, a chyn-ohebydd newyddion y BBC ac awdur – yn mynd i'r afael â'r sylw a roddwyd yn y newyddion yn ddiweddar i Blaid Lafur y DU a'i arweinydd Jeremy Corbyn, yn ei ddarlith gyhoeddus flynyddol i JOMEC. Bydd Jones, fu'n ohebydd ar bymtheg o etholiadau cyffredinol, ac sydd wedi ysgrifennu nifer o lyfrau am newyddiaduraeth a sbin gwleidyddol, yn dadlau efallai fod papurau newydd sy'n cefnogi'r Ceidwadwyr wedi gogryrraedd eu hunain o'r diwedd, wrth ledaenu straeon arswyd am arweinydd y Blaid Lafur yn ystod y cyfnod cyn etholiad cyffredinol 2017.
Bydd yn dadlau yn ei ddarlith – gyda darluniau o'i archif helaeth i gyd-fynd â hi – er na chafodd y broses o faruddo Corbyn fawr o effaith ar bleidleiswyr ifanc, roedd y sylw gwrth-Corbyn cyson yn y wasg wedi rhoi ymdeimlad ffals i Theresa May a'i phlaid eu bod yn ddiogel, gan godi eu hyder y byddai'r Ceidwadwyr yn ennill yn rhwydd. Gwnaeth nifer o golofnwyr a sylwebyddion y camgymeriad o gredu eu propaganda eu hunain, ac roeddent o'r farn bendant nad oedd gan Corbyn unrhyw obaith yn y byd o gael ei ethol.
Mewn sawl etholiad blaenorol, bu sôn y gallai'r cyfryngau cymdeithasol chwarae rhan dyngedfennol, a rhoi terfyn ar oruchafiaeth y wasg. Bydd yn dadlau mai yn ystod etholiad 2017 y digwyddodd hynny, gyda llwyddiant sydyn a thrawiadol i ymgyrchu'n ddigidol. Gyrrodd y don o bobl ifanc wnaeth addo bwrw pleidlais ar ddiwrnod yr etholiad y tabloids Torïaidd i ymosod i eithafion newydd ar Corbyn. Fodd bynnag, effaith hynny oedd datgelu pa mor gyfyng oedd y sylw unochrog a roesant i Corbyn, a pha mor gynyddol aneffeithiol oedd hynny.
Tra ei fod wedi manteisio'n annisgwyl ar ôl tueddiadau newydd yn y cyfryngau, mae Corbyn yn parhau i fod yn darged ac o ystyried yr hysteria gwrth-UE a ddaw o'r wasg sy'n cefnogi Brexit, prin iawn sydd yna i awgrymu fod y tabloids yn barod i gydnabod nad yw eu tactegau mor effeithiol. Bydd yn dadlau mai'r prawf (eithaf, o bosibl) fydd canlyniad terfynol Brexit. Mae lladd ar yr UE eisoes yn cael ei wthio i'r blaen, efallai gan eu bod yn rhagweld Brexit yn mynd ar chwâl pan y gellir rhoi'r bai am yr anhrefn yn sgil hynny ar fiwrocratiaid Brussels a'r rheiny sy'n pledio achos aros yn yr UE. 
Fodd bynnag, bydd yn awgrymu pe byddai etholiad annisgwyl arall – a hwnnw'n canolbwyntio ar ddyfodol y DU yn yr UE – yn ôl ei reddf, gallai teigrod y tabloids Torïaidd orgyrraedd eu hunain unwaith eto.  Mae llai a llai o bapurau newydd yn cael eu gwerthu, a hynny chyn gyflymed ag y mae eu darllenwyr yn tyfu'n hŷn. Po fwyaf cwerylgar y dônt, y mwyaf yw'r perygl y byddant yn amlygu'r dirywiad yn eu cyrhaeddiad a'u dylanwad. A yw'r haul yn machlud ar y dyddiau pan fedrai'r tabloids reoli'r agenda newyddion a dylanwadu ar ganlyniad etholiad cyffredinol, neu hyd yn oed ei bennu?
When & Where

Small Chemistry Lecture Theatre (rm. 1.122) | Darlithfa Cemeg Fach (ystafell 1.122)
Cardiff University | Prifysgol Caerdydd
Main Building, Park Place | Prif Adeilad, Plas y Parc
Cardiff | Caerdydd, South Glamorgan | De Morgannwg CF10 3AT


Tuesday, 21 November 2017 from 19:30 to 21:00 (GMT)
Add to my calendar