Jorgen Sundberg on how to get found by recruiters on Linkedin

Thursday, 21 February 2013 from 18:30 to 19:45 (GMT)
Event Details
This event is over but the recording and podcast are available for download from Sensible Media's download store.
Jorgen Sundberg, Founder and Director, LinkHumans (blogger at The Undercover Recruiter) explains how you can best manage your Linkedin profile to find and be found by potential recruiters. This webinar is co-produced by INSEAD Alumni Career Service and Sensible Media Ltd.
LinkedIn has become the dominant professional network in Europe and North America and for many sectors is becoming integral to recruitment. Profile pages have become as important as CVs.

For management roles up to and including the boardroom, an ill-thought-out online profile can be as damaging as bad CV. This webinar aims to equip professionals with the understanding they need about LinkedIn and how recruiters use it to present themselves effective.
The webinar covers:
The growing social media recruitment model and what it means for both active and passive candidates
How recruiters search for and source candidates
How LinkedIn's engine processes and prioritises search results
How your profile is read and where you should focus most
What a good profile looks like 
We will also look at Linkedin etiquette and strategy and explore some powerful but less well know features of the system:
Which activities best distinguish your profile
Connecting do's and don'ts
How best to approach potential employers
Targeting and researching companies using LinkedIn
All webinar attendees are invited to fill in the event pre-survey. We will conduct a Linkedin SEO review of up to three profiles during the webinar. If you would like to volunteer for an SEO review please indicate this in the pre-event survey.
Partners
We are delighted to offer alumni of the following schools discounted (50% off) access: 
Refund policy
This webinar is offered on a refund-on-demand basis (if you don't like if for any reason we refund your ticket). To request a refund please email neil@sensiblemedia.co.uk either before or after the webinar.
Jorgen Sundberg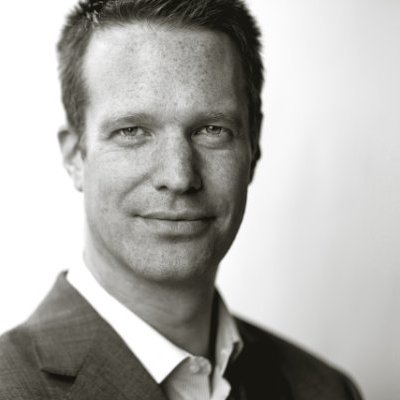 Jorgen Sundberg, is the cofounder and director of LinkHumans (a social media consultancy and one of a handful of official LinkedIn partners).  His blog - The Undercover Recruiter – is  now the #1 recruitment and career blog in the UK and Europe.   Jorgen was previously European sales director at the world's largest SAP recruitment company before a private equity buyout in 2005.  Jorgen is a regular conference and business school speaker on LinkedIn, Social Recruiting and B2B Social Media Marketing and has been interviewed and quoted in The Times, The Guardian & The Australian. 
Organiser
Sensible Media publishes online career guidance for business schools around the world.  You can find out more here.