In search for his identity, a Jamaican doctor must overcome family conflict and self doubt in order to discover his African origins
About this event
This is an online screening plus Q&A with the director and producer
Joseph King is a successful, young doctor in Jamaica, being groomed by his parents, also doctors, to take over the family's private hospital. He is hardworking and popular with everyone; however, he is haunted by childhood memories of his beloved grandfather in Accompong, the Maroon village from which his family originated. See trailer below.
Joseph's father, Christopher King, is dismissive of any idea that connects Jamaicans with Africa. He tries to steer Joseph away from ideas of going 'back to Africa', because he considers it a backward step for modern, successful people like his family. Christopher doesn't share his son's affection for his own father and wants nothing to do with the 'bush medicine' he was famous for amongst the Maroons.Joseph's yearning for Africa creates family conflict, further exacerbated by his plastic surgeon sister Dahlia's jealousy over his position as sole heir to the family's medical empire. Joseph's curiosity about Africa is fuelled even more by Kweku, his friend from medical school, who would boast about his homeland Ghana. Kweku's stories contradict what Joseph hears and sees about Africa in the media, making him even more determined to make his own sojourn to Africa.A serious tragedy, a chance meeting and an unfulfilled promise drive Joseph towards an uncertain destiny. Will Joseph find what he's searching for? Or, were his grandfather's dreams based on myths and fables that have no place in present-day Africa? And, will a trip to the motherland be enough to satisfy his longing for an identity that has so far eluded him?
Plus Q&A with director Marcia Weekes and producer Dave Weekes of Step by Step producers of Barrow Freedom Fighter and Hush 1,2,3
This is an online screening at 6pm UK/GMT time. Reminders and links will be sent to your email. Please check your junk folder. For best online viewing close all windows and programmes.
Look out for our new book Black History Walks in London Volume 1 from Jacaranda Books
Other coming events from Black History Walks www.blackhistorywalks.co.uk
Black History River Cruise
Anti Racism as Politics with Professor Paul Gilroy
Fibroids and reproductive health: new research from the Caribbean
Jim Kelly, Kung Fu and Black British Civil Rights
1968 Race Relations Act and the legacy of Black Lawyers
Prince the Black History Breakdown
Is Britain responsible for America's Race Relations ?
Coded Bias: Racism disguised in computer programming
The Gentrification of Peckham and Black Urban removal worldwide
The British Black Panther Movement
19th Century Superheroine Sarah Parker Remond
Caribbean health and the sinister secrets of sugar
Books, violence and resistance (lecture series 1-4).
T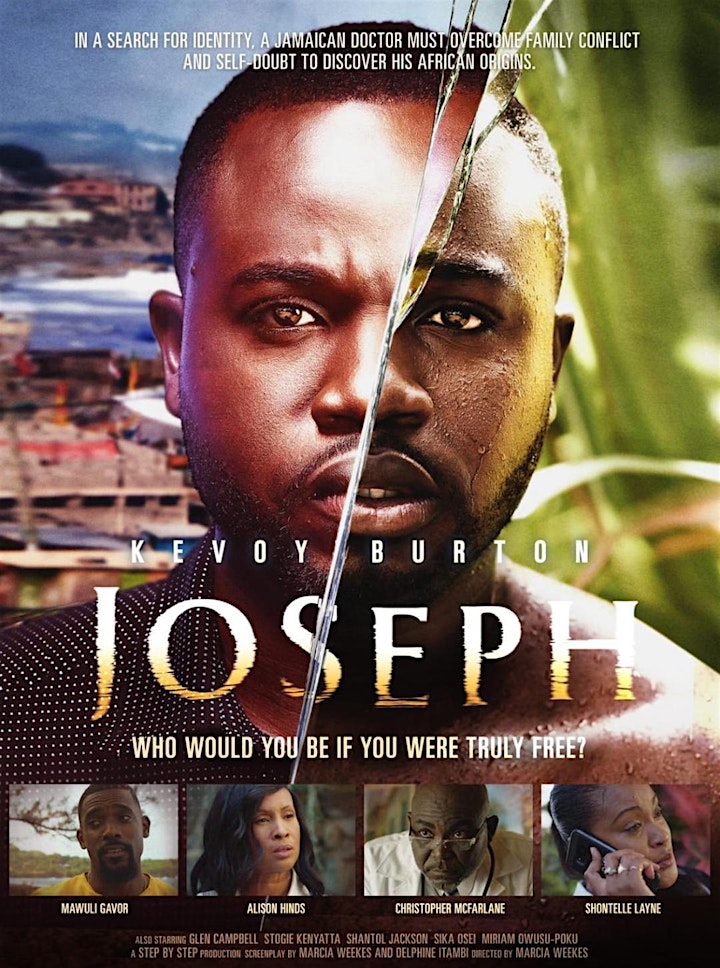 Organiser of Joseph film screening, Q&A
Black History Walks offers guided Walking Tours of London to include its African history which goes back 3500 years. We run bus and river tours too.Walks take place in 12 different areas.We also offer films, talks and workshops each month all year. See website or join mail list for details.