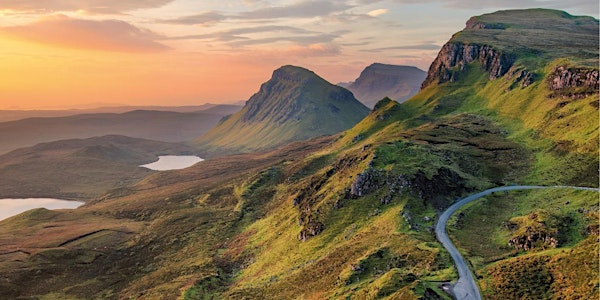 Joshi Project/HUG Action for Mental Health Highlands Seminar (VIRTUAL)
The Joshi Project and HUG invite you to a joint seminar on adapting the Trieste model of mental health care in Inverness and the Highlands.
About this event

"Imagine if you could dramatically cut suicide rates and mental health relapses, get hundreds of previously sick people into work and achieve of all this with a fraction of the budget, beds, psychiatric drugs and involuntary treatment relied on by traditional mental health models... this is the evidence accumulated over decades in Trieste, Italy." – Helen McArdle, The Herald, April 2022.
The Joshi Project and HUG Action for Mental Health would like to invite you to attend our Zoom joint seminar on adapting the Trieste model of mental health care to the needs of people in Inverness and the Highlands.
The seminar will introduce our plans for a pilot Community Mental Health Centre – a "Joshi Hub" – in Inverness, as well as our plans to work with NHS Highland, multiple community participants, other third-sector charity organisations and, most importantly, people with lived experience, to accomplish this goal. Join us to learn about our ideas for change. We also need your ideas, your voice and your support.
We envisage a mental health provision that is entirely focused on: Your recovery… Your dignity… Your immediate and future needs… Your life's aspirations… Your community.
This seminar is open to all who long for change to a mental health system that is simply not fit for purpose.
Seminar speakers will include:
• Sue Lyons, manager at HUG, the mental health Highlands advocacy group
• Mark S. Smith, co-founder of The Joshi Project
• Prof S.P. Sashidharan, Institute of Health and Wellbeing, Glasgow University
• Graham Morgan, Scottish Government's Mental Health Welfare Commission
• Joanna Kerr, Joshi Project board member and Inverness resident with lived experience
• Keynote speaker Dr Roberto Mezzina, former director of mental health services in Trieste, who is now vice president of the WHO's World Federation for Mental Health.
The is a free event and we welcome all who have an interest in pushing for change.
DATE: Thursday, May 26th
TIME: 1.00pm to 4.30pm
We look forward to seeing you!