Joules Seconds Sale, Great Brickhill, nr Milton Keynes, 6-8pm, 18 Feb 2020
About this Event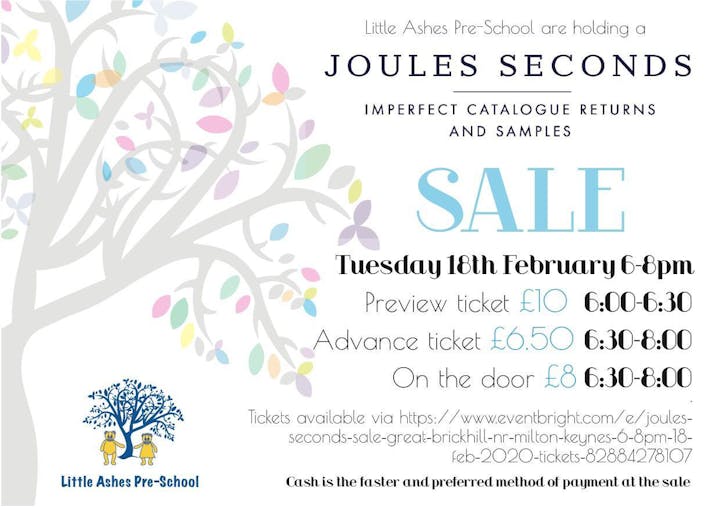 We're super excited to be holding the first ever Joules Seconds Sale in Great Brickhill.
There will be 1000s of Joules items, including women's, men's and children's, plus accessories all at heavily reduced prices. All items are samples, returns, imperfect, previous season or bulk stock.
The sale starts at 6pm with an exclusive half an hour for Preview ticket holders. General admission ticket holders can enter the sale at 6:30pm. You have until 8pm to finish grabbing your bargains.
All of the proceeds from the ticket sales will be going to Little Ashes Pre-School.
Thank you so much for your support and helping us to make this a fabulous event!