Discover writing prompts which help us reflect on our experiences, see things from a new perspective and uncover ways forward
About this event
This workshop will introduce you to the power of journalling to help you find your more confident business voice. Nicky will provide creative writing prompts, poetic literature, to explore the themes of purpose, courage and voice. You'll be able to tap into your driving values, minimise the influence of beliefs that are holding you back and find ways to step out into where you want to be.
Nicky will also give tips for keeping up the habit of journalling and share her recent sources of inspiration from her regular journalling.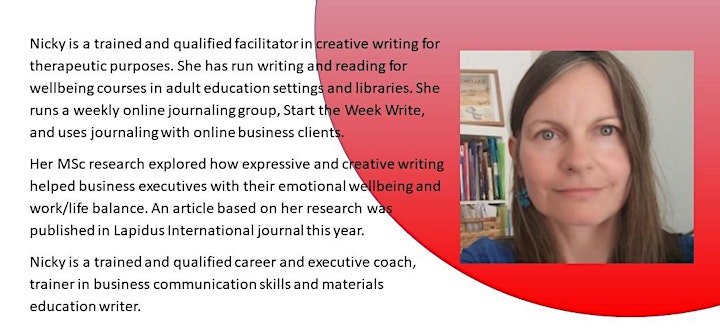 Organiser of Journalling to find your confident business voice
We are a business support service who help start-ups and small businesses turn their ideas into reality with access to business data, advice, mentorship and events.
We create events with the small businesses and start-ups in mind, we partner with industry leaders, professional and experts to bring you events that will help your business grow.