Description
Want to create a life of financial freedom?
Could you use £1000 a month by working 6-8 hours a week?
Tired of trading endless hours of your time for less than you're worth?
Desire a better way of meeting your monthly financial commitments?
Here is your opportunity. Your journey to financial freedom starts here!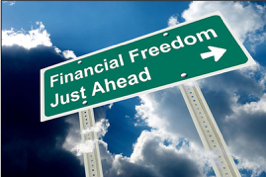 You are invited to a presentation by Genistar on Tuesday 29 January 2019 at March Community Centre, March, Cambridgeshire.
Genistar is a financial education company with a mission to teach and enable families to be financially free. We are one of the fastest growing companies in the country with opportunies extending across the UK. We are now expanding to March, Cambridgeshire and looking for focused and enthusiastic individuals.
At our presentation, you will learn
More about Genistar
Career/Business opportunities available with us
What financial freedom looks like
Increasing your earning potential
How money works.
And much more.
This is a FREE event. However, you will need to register to attend. There are LIMITED SEATS AVAILABLE so please book early to avoid disappointment.
Registration is at 6.30pm for a 6.45pm presentation start.
If you know anyone who might be interested in this exciting opportunity, please invite them to this free event by forwarding this invitation to them.