Description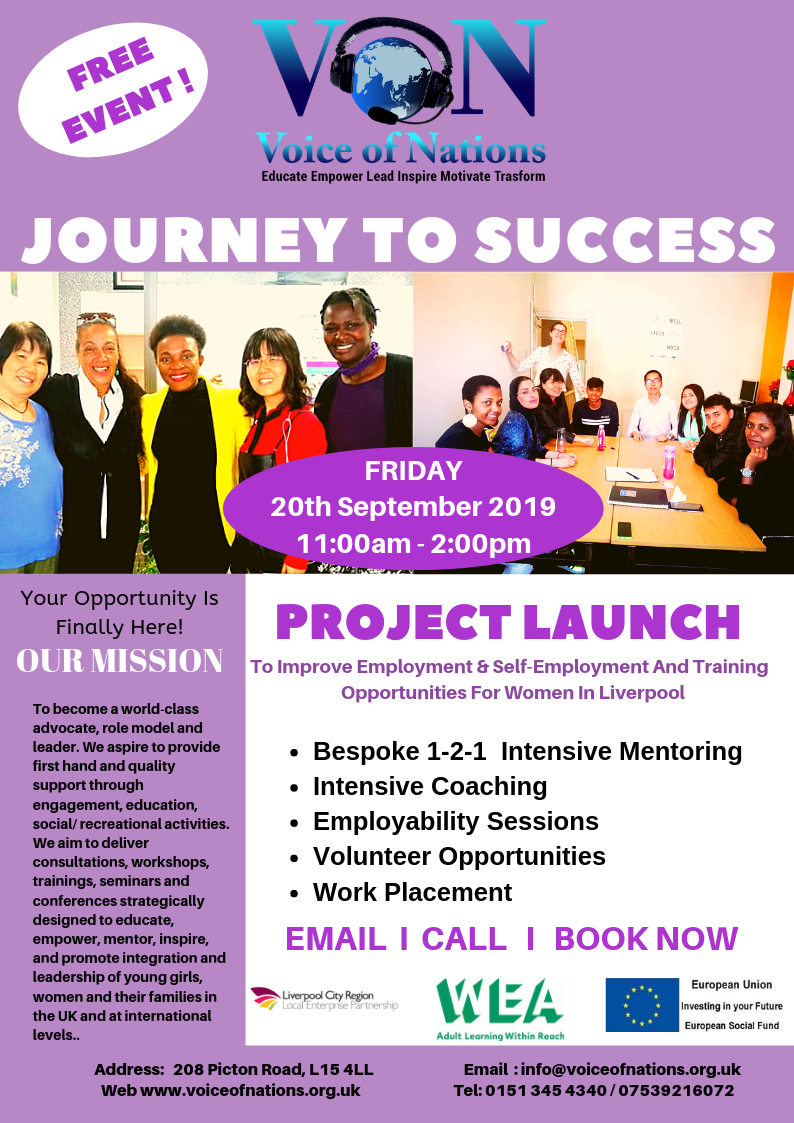 We are delighted to invite you and your team to the launch of our upcoming JOURNEY TO SUCCESS PROJECT on Friday, 20th September 2019 from 11:00 am to 2:00 pm at Voice of Nations.
This is a cutting-edge and unique project that is designed to work with 20 women from Liverpool to empower them to unlock their untapped potential and enhance their skills/ fine-tune their passions.
The women will have exclusive access to one of the world's leading empowerment and transformation authorities and positive role model for women ( our very own transformational CEO, Dr Sylvia Forchap-Likambi), who will personally mentor and coach them throughout this entire journey. They will also receive bespoke employment/self-employment training opportunities and supported to thrive to greater success and fulfilment both in their lives and career/ business.
Each participant is guaranteed to receive on or more of the following:
Bespoke 1-2-1 Intensive Mentoring

Intensive Coaching

Employability/ Business Coaching Sessions

Volunteer/ Work Placement Opportunities.
Call us for more information...