OVER A COURSE OF FREE ONGOING SESSIONS, I will be taking you on a guided tour around the intricacies of talking to Trees and Nature Spirits
About this event
We start the workshop by accessing our 'TOTEM TREE', you are guided how to do this.
Each time you connect, the friendship will grow, you will become amazed at how this tree will keep popping up in your life after you have made your connection with it.
It will be quite amazing. It will be with you always, EVERWHERE, you may see its image in a picture on a wall looking down on you or it s image or text will pop up out of a book or the newspaper or a friends photo and you will spot it out of a car window and then..just wait till you see it in real life! It will be like meeting up with a friend you have already got to know so well.
This is why your special Totem Tree will become known as your tree 'familiar'.
You will enjoy researching all about it and the more you get to know about it botanically, the more things will open up for you, in many different areas. Even the skies will open up, you will see clouds in a different light, its hard to explain but everything will take on a new perspective, (a brighter and more connected one)
Over the weeks we will be meeting different trees and we will celebrate this new found connection between us and the trees
Your tree friends will 'grow into an ever wider circle of friends and guides and will become your Everlasting Family of Trees. They will help you to discover Calmness and Heart centred-ness as we learn of their ways of pure unconditional love.
As you get to know your 'familiar' Trees, you will become more grounded (like a tree) and you will discover more about yourself and gain a better understanding of the world around you as your tree guides will be answering your questions and giving you invaluable guidance rooted in harmony and acceptance (as this they know really well)
Join us for one hour of discovery. If its something that resonates and you want to take it further, just keep coming along, there will be more to follow. All at no fee, because what you will be doing is giving your time and in return we will help to bridge the gap between us and the nature of our environment.
Its always lovely to see your faces, and there will be opportunity to speak a few times for a few seconds, or a minute, if you are moved to, but you don't have to, you can stay switched in with video & mic switched off if that suits you better. I want you to be comfortable and I want to give everyone an opportunity of increasing their connection to nature on an energetic level, in the best way for them. Just switch back in whenever it is suitable for you.
If you have not attended one of the earlier workshops, then thats okay as we will re-align with our totem tree each time, and I will walk you through each step.
This is a free event, and always will be. I just ask you to pass the payment on - eg. by hugging a tree, this can be in your mind or physically, the tree will get it. Just standing beneath a tree, you will start to connect with the flow of energy, that before you may not have noticed.
Come and be surprised and leave with a new 'tree' friend.
Its time to re-connect with the land in a heartfelt way.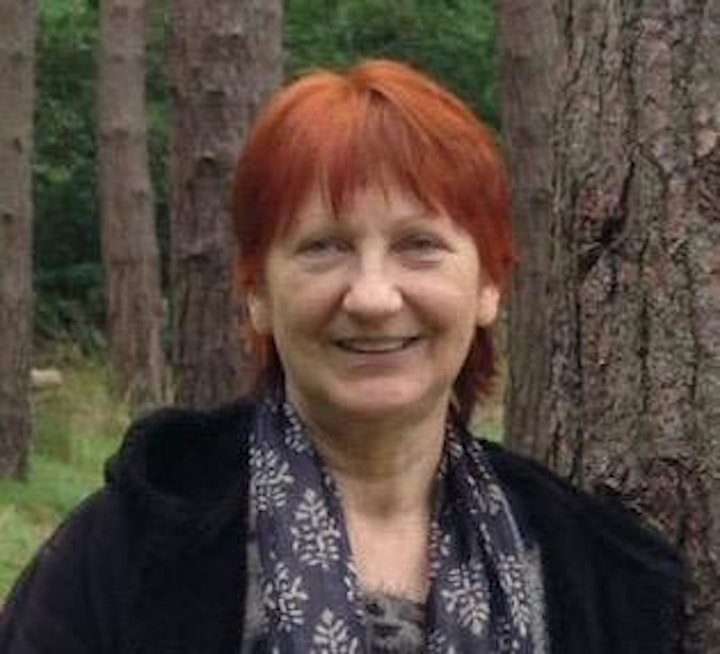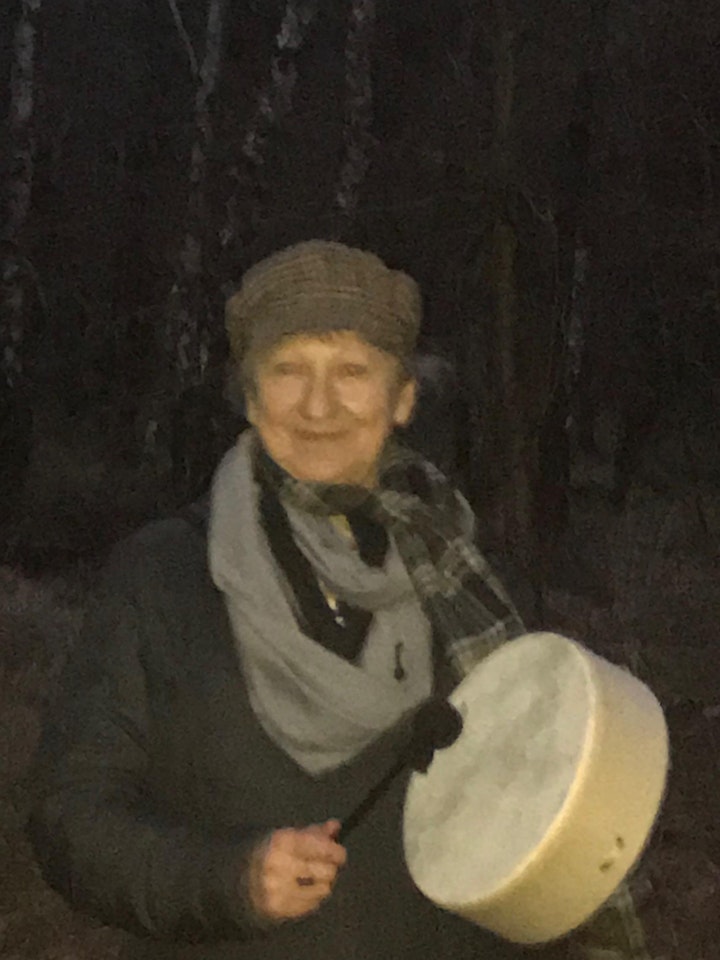 Organiser of Journeying with Trees
Discover your inner potential through the wisdom of trees, have fun with others and take away knowledge that could continue to inspire you and lay foundations of support for the rest of your life.
Totally guided sessions through various tree workshops and meditations to help you discover your own inner tree totem and then how to develop this relationship so that you can also be a tree whisperer and a 'friend' in the inner circle of the world wide tree family
Journey into the unknown through short workshops filled with interesting facts of ancient trees and modern shamanic journeying practices.
A great opportunity to experience the deeper side of life, easily and enjoyably. You will be shown how to let go of what burdens you and how to let nature take you to the hidden realms on the positive side of your mind under the sacred guidance of ancient tree knowledge and the inner wisdom of trees and plants.