Journeys on the edge of Sydney Gardens continue, hosted by artist and writer Richard White and the Sydney Gardens Project
About this event
Walk part of the perimeter of Sydney Gardens - join this second exploration on the edgelands of the park and beyond - looking for stories, surprises and connections:
• chase the DNA of street and house names,
• uncover stories in the stones and imagine in their absences
• listen closely, sense what the landscape can tell us.
The Sydney Gardens park restoration project, funded by the National Lottery Heritage Fund and B&NES Council, is opening up the layers of history as part of our interpretation of this historic Georgian Pleasure Gardens. How does the park connect out across time and place? Help us find out ...
Hosted by Richard White, this walk is work in progress and for a limited number of walkers. Participants will be invited to join our ongoing research and mapping. If you enjoy walking and asking questions, setting yourself archive challenges and you are interested in exploring local stories that connect Sydney Gardens to the world, sign up now.
..and if you don't fancy the walking bit but like asking the questions and finding out get in touch with the event organiser.
By the end of the walk, we will have agreed some specific research tasks for you to follow up. What you discover will form part of a future walking trail locating Sydney Gardens into a landscape of ideas, people, plants and buildings.
Please book for either the morning or the afternoon walk:
- Morning walk is from 11am until around 12.30pm followed by time to talk/discuss on return
- Afternoon walk is from 2pm until around 3.30pm followed by time to talk/discuss on return
About Richard White
Richard White is an artist-researcher based in Bath, his creative work draws on memory, heritage, walking and media making.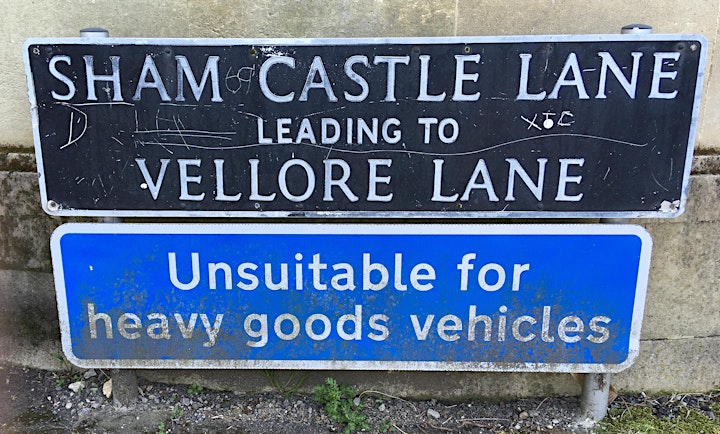 Information for participants:
Meeting point: Start and finish at the Temple of Minerva in Sydney Gardens. The Temple is in the middle of the park, at the side of the central pathway, just below the railway bridge.
Accessibility: Walks are on level ground with some steps and kerbs.
What to bring: Water to drink, and a note book, a snack if you like.
Weather: Please wear suitable clothing for the weather. The activity will go ahead in drizzle / showers. Bring a hat and sunscreen if it's hot.
Covid guidance: This activity is for a small group of participants (8-10 people). It will take place outside. We will not be wearing masks, but please bring a mask and hand sanitiser with you in case needed.
Toilets: The public toilets are closed while the park restoration project takes place. There is a public portaloo available.
Getting to the park:
Walking: you can walk to Sydney Gardens from the City Centre in 10 - 15 minutes along Great Pulteney Street.
Bus: Routes: 11, 94, D1. The 734 also runs near the park. Stops: Holburne Museum, Forester Road, Darlington Road.
Parking: Free parking is available around the edge of the park on Sydney Road (some bays are restricted to 2 hours, some are 4 hours between 8am to 6pm). They are often full, so leave plenty of time to find somewhere to park. There is also some free parking up the Warminster Road.
Organiser of Journeys on the edge of Sydney Gardens Bath, with Richard White