Event Information
Location
Badass Mucker Reboot
Nether Kellet
LA6 1HB
United Kingdom
Description
We invite you to apply for one of the 50 Junior Mucker places available at the first elite competitive race for ages 10, 11, 12, 13 and 14. In an exceptional case, a 9-yr old with a proven record in competitive events may be allowed to enter the Age 10 race, but otherwise all competitors must be the correct age for their category on race day.
It's a 2K course with 14+ obstacles all within sight of the event village. Parents and spectators can walk around the 1K 'double-back' enclosed circuit. The competitors will start and finish before the adult 12K and 6K events, and all runners will be timed and individually name-called on the finish line.
There will be a presentation ceremony with ELITE MUCKER JR TROPHIES for the winner of each age group.
This Feb course will be tough and will favour competitors with speed, agility and strength. Muckers who skip an obstacle will be eliminated. It's not a fun run, but we hope every Mucker has fun pushing themselves to their limit!
Please tell us why you think your son or daughter should be allowed to take one of the places available by answering our questions in the application form. We will keep you informed of when entrants will be chosen and, if successful. you will get a link to purchase your young Mucker's entry ticket (£25 including fees).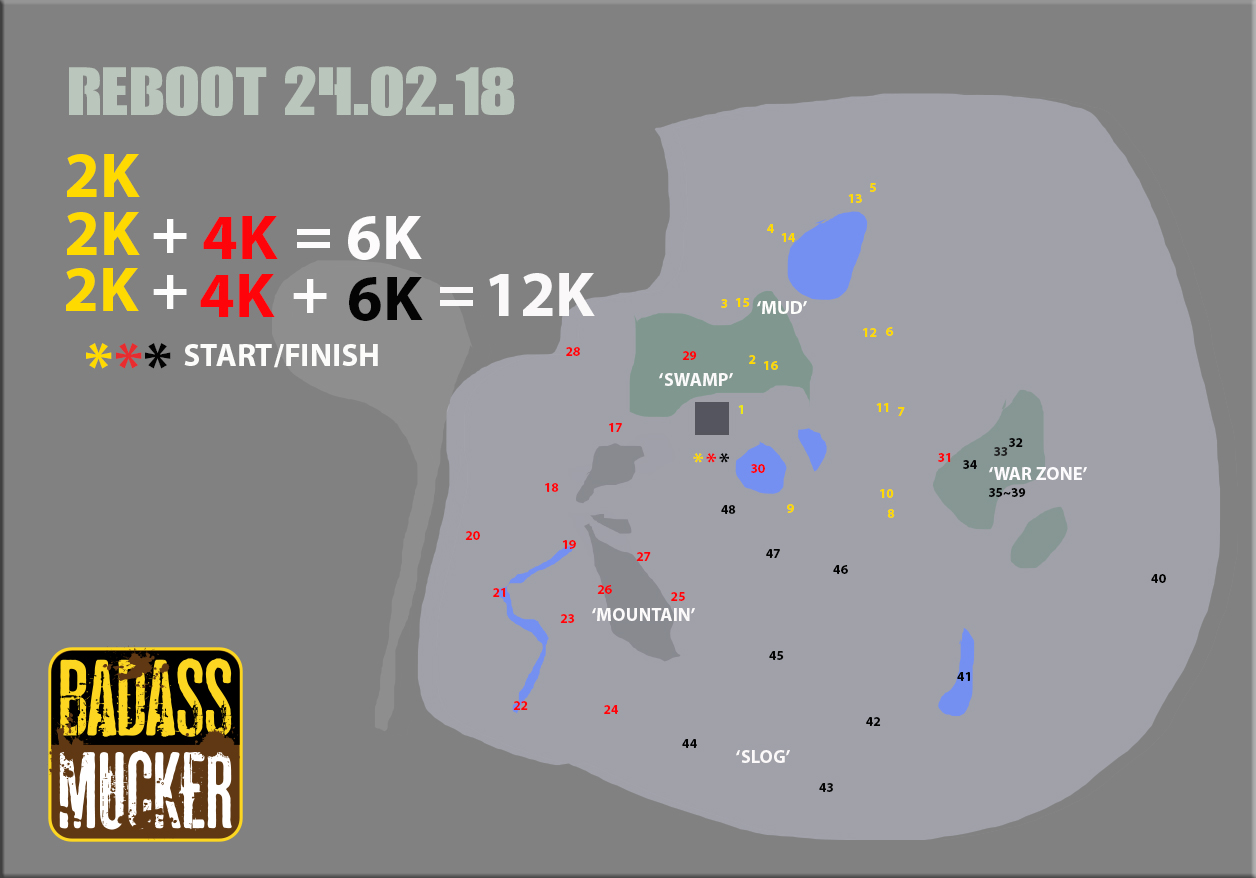 Date and Time
Location
Badass Mucker Reboot
Nether Kellet
LA6 1HB
United Kingdom