Julia Kuzmenko High End Photography & Retouching Series

Friday, 10 October 2014 at 15:30

-

Sunday, 12 October 2014 at 18:30 (CEST)
Event Details
T
rain to Create presents Julia Kuzmenko: Photography & Retouching Series – UK. Proudly sponsored by Wacom and X-Rite and in partership with The Second Door, this is a two and a half days series of events focusing on: Beauty Photography and Retouching. Julia Kuzmenko will share her complete workflow focusing on the techniques and the basis for her aesthetic decisions.
Learn & shoot
Retouching workflow.
Professional teaching by Julia Kuzmenko.
Team of creative professionals.
Unique shooting location.
On-board the Train to Create with Julia Kuzmenko 
The Photography & Retouching Series, starting Friday the 10th October 2014 and lasting until Sunday 12th October 2014, will be structured as follows:
Seminar – Friday: In partnership with London College of Fashion and Led by Julia Kuzmenko and featuring the photographer Adrian Weinbrecht as well as a panel of guest speakers from the industry, this seminar will showcase the talents and skills of professional artists and it is a chance for guests to ask their most pressing questions.
The Workshop:
→ Day 1 – Saturday: Photo Shoot - An exclusive opportunity to learn from the artist on set. Professional shoot with a creative team (MUA, hairstylist, models) personally instructed by Julia Kuzmenko.
→ Day 2 – Sunday: Retouching Masterclass - A hands-on workshop where Julia will demonstrate her retouching skills and all attendees will be instructed on how to incorporate these skills into their own work.
Meet Up - This networking Event is a chance to unwind at the end of the day and to relax with a drink while working the room and meeting other artists who share your passions.
---
Select your Ticket
The attendees have the opportunity to choose between two different ticket types for the Julia Kuzmenko Series:
Full weekend ticket – Limited to 12 attendees only! (Shooting & Retouching)
This ticket enables you to participate in all activities of the two and a half days experience with Julia Kuzmenko: Starting with the Seminar on Friday the 10th of October the Series continues with two Workshop days, the Photo Shoot on Saturday the 11th of October and the Retouching Masterclass on Sunday the 12th of October. Furthermore this ticket allows you to take part at the meet up on Saturday evening.
Sunday – Only Ticket– Limited to 20 attendees only! (Retouching)
As the name already implies, this ticket enables you to participate in the Retouching Workshop on Sunday the 12th of October only (the second workshop day of the Julia Kuzmenko Series). Furthermore this ticket allows you to join the Seminar on Friday and the meet up at Sunday evening, as well.
---
Seminar >

 Friday, 10th October 2014
16:30 to 18:30 - London College of Fashion, 
Lime Grove Campus
Address: London College of Fashion, 
40 Lime Grove, London W12 8EA / Room LGB204
Preparation, Inspiration, Execution 
The seminar will feature Julia Kuzmenko and a panel of several experts and industry insiders such as Adrian Weinbrecht, who will speak about their experiences in the industry, showcase their talents and provide helpful advice for photographers and retouchers. This seminar will be an opportunity for the guests to ask their most pressing questions about the fashion and beauty photography and retouching world. Please note that this Seminar is FREE for the London College of Fashion students and for the attendees of the Julia Kuzmenko Workshop. 
The seminar is by no means a prerequisite to attend the workshop but serves more as an added bonus.
---
Workshop >

 Saturday 11th and Sunday 12th October 2014
High End Beauty & Fashion Retouching
This exclusive workshop is a two and half day immersion into Photography and Retouching designed specifically for people wanting to learn the techniques, the approach and the workflow of Julia Kuzmenko. From her style of shooting to her retouching techniques and the creative vision that made her famous, participants will have exclusive access to all of Julia's tips and advice on how to take their own photography to the next level.
Workshop Agenda
DAY 1 > The Shoot;  Saturday, 11th October 2014 
9:30 to 17:30 -
White Rabbit Studio Shoreditch
Address: Dereham Pl, London EC2A 3HJ
A
Max:12 People
The mission of this session is to make sure attendees learn how to take strong beauty images. Providing the necessary tools, a great location, and the right guidance; Julia and the Train to Create Team will be on hand to give you advice on how to shoot in ways you may not have considered before. The day is designed to be hands-on to truly bring out your most creative shots.
Julia will start by covering the necessities that every photographer must know: how to understand light and its behaviour, how to direct models, how to shoot to minimize your retouching time and get great images. She will discuss the aspects that many photographers miss, as well as the common pitfalls faced and she will focus on improving upon the initial aspects that can really affect final results.
Lighting - Julia will demonstrate how she sets up her lighting, from the simplest beauty lighting to more complicated set-ups.
Guidance - Julia will instruct each photographer in turn, looking at the pictures they take and making comments and suggestions on how to improve their shots.
What you need
Your own DSLR camera
Preference of lenses – bring your longer focal length lenses (preferably 100-200mm)
Camera charger
Memory cards
DAY 2 > Retouching; Sunday, 12th October 2014 
09:30 to 17:30 - Holiday Inn Commercial Road Hotel,  
Address: 
261 – 267 Commercial Road  E1 2BT, London


Max: 20 People
This retouching workshop will allow you to work with Julia on a personal level, as she advises you and your fellow Masterclass attendees on your work and on the most effective retouching techniques.
Areas of focus will be:
Hands-on: the practical application of the techniques and principles
Image assessment & Raw conversion
Skin & makeup retouching
Skin tones correction & Slimming techniques
Artistic color grading
Good archiving habits
Personal time and feedback from JULIA & Train To Create
Q & A
What you need
Your own workstation
Graphic Tablet (optional, one will be provided for you to use during the workshop)
Adobe Photoshop CS5+ installed (preferably in english language)
Knowledge of layers, adjustment layers and masking
Adobe Lightroom (optional)
What you will gain
• Expertise - Invaluable insight and competent training from a professional photographer.
• Exclusive - Photo shoot exclusive to only 12 people, you will be coached by the artist on a personal basis and you will be given the opportunity to apply Julia Kuzmenko's  techniques directly onto your work.
• Knowledge - Leave with the knowledge to produce results of the highest level. Learning the real "magic" behind beauty photography: there are no secrets!
• Certificate - You will also receive a certificate personally signed by the artist as proof of your attendance.
• Complimentary Refreshments - Food and Drinks are provided during the photo shoot and the retouching Masterclass will be held in prestigious 4* Holiday Inn surroundings, providing lunch and complementary refreshments throughout.
• Prize Draws - As well as having access to the latest Intuos Pro technology, attendees will also have the opportunity to win their own Wacom Intuos Graphic Tablet along with X-Rite gadgets, in three separate prize draws
Meet Up >

 Saturday 11th October 2014
6:30 pm to 9:30 pm c/o Holiday Inn Hotel Bar,  261 – 267 Commercial Road  E1 2BT, London
A free Meet Up session hosted at the 4*Holiday Inn, gives Masterclass attendees the chance to unwind after a productive day and chat with industry professionals as well as fellow artists. This will give you the opportunity to network and share your interests in a more relaxed and informal manner. It is also an invitation to all London creatives, the right place to share your ideas and experiences about topics like Photography, Video, Make-Up, Styling, Design, Mood and Concept.
---
The Artist >

 Julia Kuzmenko
As is the case for many artists, Julia Kuzmenko didn't fully explore her creative talents until later in her life. Born in Moscow, Russia she majored in Economics at the university and spent many years in an office as a Senior Accountant before travelling the world searching for a missing spark in her life. She found it when she took a leap of faith and went to study at The International College of Professional Photography in Melbourne, Australia and she hasn't looked back since. Now based in Los Angeles and internationally published, Julia shoots Fashion and Beauty all over the world and hopes her teaching will inspire others to take their own leaps of faith toward similar success.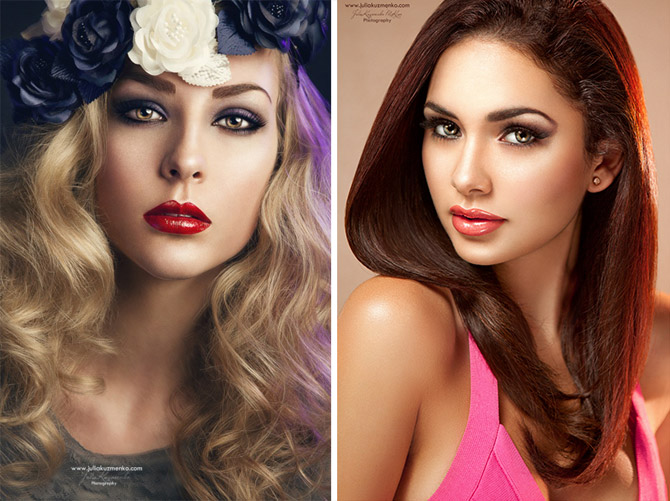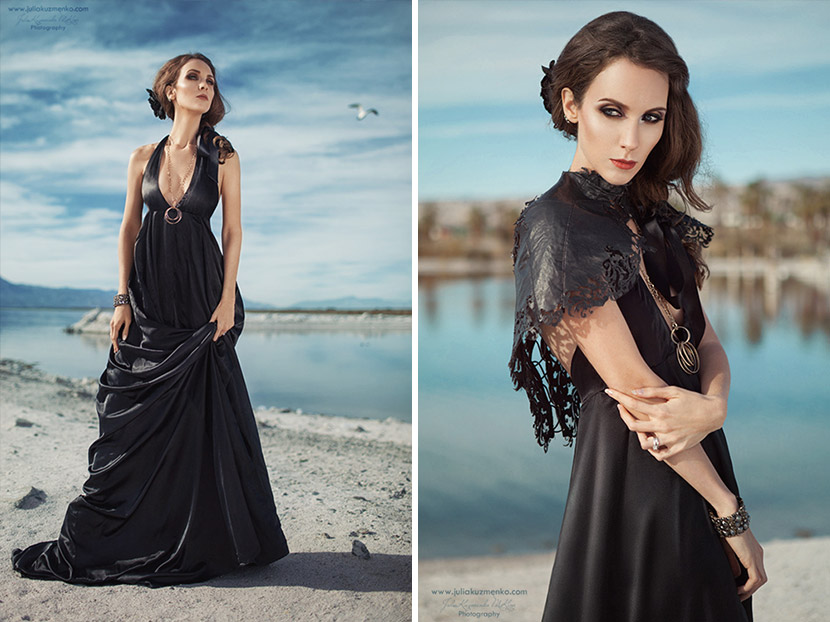 ---
Events Prize draws
Seminar:
1 Wacom Pen & Touch tablet
X-Rite Color Passport Checker
Workshop:
1 Wacom Intuos Pro S
1 X-Rite ColorMunki
Meet up:
Venue
The workshop price includes:
Unlimited tea, coffee, fresh fruit and biscuit
Restaurant Deli Lunch or a Working lunch in Meeting Room
Bottled mineral water and confectionery
Meeting stationery kit
Screen and LCD Projector
Flipcharts with pens
Internet connection

Refund Policy:
1. There is a 14-day cooling off period following the purchase of the ticket where you will receive a full refund minus a 5% administration fee.
2. 14-day after the purchase of the workshop you are entitled a 50% refund.
3. Cancelations made 14 days prior to the event's date are non refundable.
4. You can transfer your ticket to third parties at any time by informing us in writing at tickets@traintocreate.com
5. No refund will be made for non-attendance of the event

Cancelation Policy:
Train to Create reserves the right to cancel, reschedule or change the location and the time of an event due to unforeseen circumstances. If Train to Create cancels an event, registrants will be offered a full refund.
When & Where

London

London
United Kingdom


Friday, 10 October 2014 at 15:30

-

Sunday, 12 October 2014 at 18:30 (CEST)
Add to my calendar
Organiser
Train To Create
Train to Create is an invitation. A team of photography passionate people that facilitates visual creativity through workshops, conferences and networking.
Train to Create calls at London to connect all passengers interested in expressing their vision through photography, filmmaking and digital arts.
Welcome on board!
We believe in the importance of the creative impulse in human beings. Our mission is to provide opportunities to build on that impulse.
This is what we do:
We create an environment for the sharing of knowledge and expertise.
We maintain a network of lasting collaborations with international artists.
We organise a range of activities, from tailored laboratories to conferences, for the professional and amateur photographers, filmmakers and digital artist interested in developing their skills.
Our gatherings are opportunities for practical training within a professional environment. They are hosted by established artists and photography authors, each of them focusing on their particular area of expertise.
Whether you are a passionate amateur, a semi-professional or a professional photographer, you will have the opportunity to complete the process of a professional shooting, starting from the concept to the final retouching.
In an inspiring setting within London, your creativity will be encouraged by working with models and using the costumes, scenery and lighting equipment of a professional studio. It is a fun and inspiring atmosphere where all the participants are challenged to go through the barriers of their perceived limitations and freely experiment their ideas.
Julia Kuzmenko High End Photography & Retouching Series