'Cry, havoc! And let slip the dogs of war.'
About this event
Join us in the epic tale of betrayal, revolution, and conspiracy that is Julius Caesar. Rome cowers under the rule of might Caesar, and only the quiet words of conspirators Brutus and Cassius can end his tyranny. But the bloody consequences of their actions lead to far more than they bargained for when they underestimate the fierce and cunning Marc Antony - leading to a war that would change the Roman Empire forever.
Directed by Josh Cavendish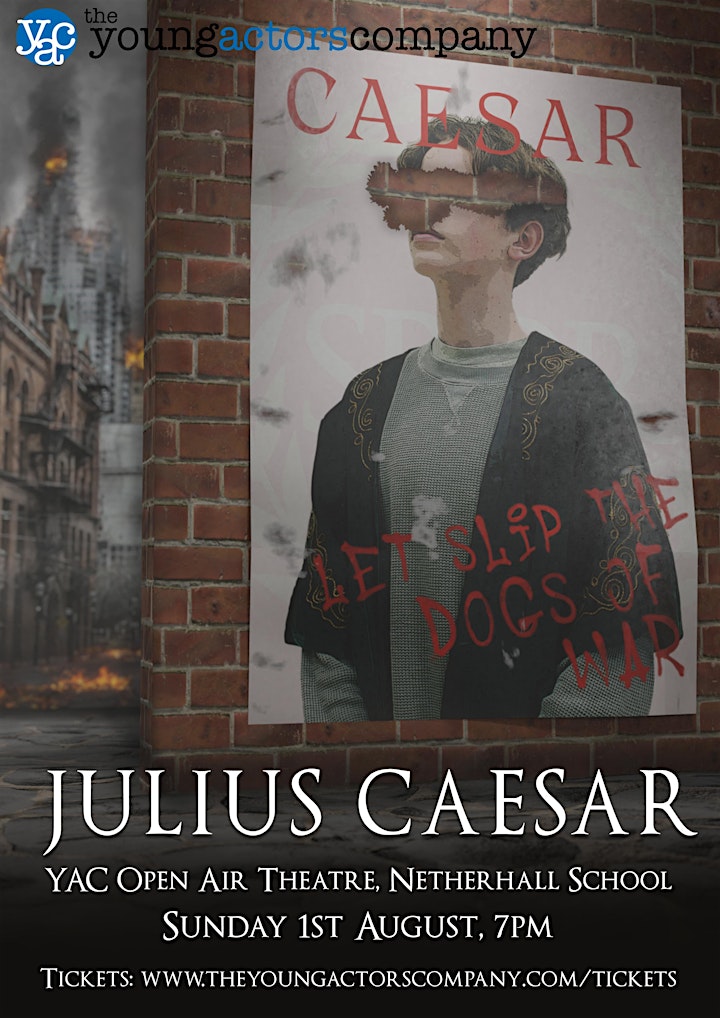 Organiser of Julius Caesar
The Young Actors Company is based at Netherhall School Cambridge and has been teaching and training children and Young Actors for over 40 years. We pride ourselves in providing the highest standard of acting training by passionate industry professionals, in a warm and inclusive family atmosphere. We offer fantastic opportunities to create, perform and work professionally. Most importantly, we give young people a safe space to express themselves, build their confidence and have fun.