Location
Digital Humanities Hub
Chowen and Garfield Weston Foundation Prototyping Hall, Ground Floor, ERI Building
University of Birmingham, Pritchatts Road, Edgbaston
United Kingdom, B15 2TT
Description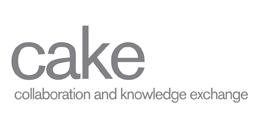 Tuesday 29th July
This months guest speakers are as follows.
Paul Wareing - Mobikats – www.mobikats.com
Paul Wareing has a background in publishing and e-learning, was a UK Government Policy Advisor until 2008, after 8 years of Public Sector service. Paul worked on the National Grid for Learning, the Laptops for Teachers Initiative and many other government funded projects. Paul has subsequently worked in the Apps business having a number one App in the Education category on the iPhone (2012-3) and now works with London based Apps company Mobikats and also in Educational hardware for My-Go a Birmingham based Android tablets company (www.my-go.co). Paul is also a Producer on a movie called Subconscious that is due out towards the end of this year (http://subconsciousfilm.com/) and is producing a documentary film that is currently in production (http://www.youtube.com/watch?v=qTti-GmNaqM).
iBeacons – How they can add value to the experience of visiting a Museum, Library or other similar venue.
This is a brief explanation on what IBeacons are, how they work, there educational and enjoyment capabilities. This includes how Apps can be developed to take advantage of this and how this can in turn can add value to any location based experience. I will also show how the data on how visitors use a venue can be used to increase revenues and feedback into further developments.
Adrian Burden - Key IQ Ltd (www.key-iq.com)
Dr Adrian Burden is the Technical Director of Key IQ Ltd, a company that acts as a business and technology catalyst for small medium enterprises. At Key IQ, Dr Burden runs the Wyche Innovation Centre, manages the Technology for Tourism initiative, and curates the Malvern Festival of Innovation. Previously he was the founding CEO of a prize winning anti-counterfeiting technology start-up in Singapore. He has also worked as a R&D Manager of flat panel display technology and as a post doctoral research scientist in the field of electronic materials. He is a Fellow of the Royal Microscopical Society, a Chartered Engineer and a Professional Member of IOM3.
Using the Malvern Hills as a Technology for Tourism testbed
The Malvern Hills and surrounding towns and villages attract about 1.25 million visitors per year. They offer a diverse environment of isolated rural landscape with no mobile phone signal, through to established towns with super-fast broadband and 3G mobile phone coverage. There are also both indoor and outdoor attractions like walking trails, museums and heritage buildings. This ecosystem makes it an ideal location to develop, deploy, and test new ideas that will improve the visitor experience, benefit the local economy and drive innovation. This talk will introduce the Technology for Tourism Initiative that brings together tourism promotors and technology providers, highlighting progress with projects to date, and explaining how you can get involved.
---
Given the wide and diverse range of academics, businesses, students and Heritage organisations working collaboratively on the DHD project, we will be hosting free monthly "cake" (Collaboration and Knowledge Exchange) mornings to showcase current developments, discuss funding opportunities and tackle current challenges. Plus - there will be cake!
You can access printable directions and a map by going to our University web page HERE .

If you have any special requirements, please do not hesitate to get in touch at v.rouse@bham.ac.uk or by phone on 0121 414 9154.
If you would like to present or show a demonstration please contact Vanessa Rouse, Project Administator at v.rouse@bham.ac.uk or 0121 414 9154.
---
For details of the January 2014 cake morning please click here
For details of the February 2014 cake morning please click here
For details of the March 2014 cake morning please click here
For details of the April 2014 cake morning please click here
---
The Digital Heritage Demonstrator Project is supported by: