July CAKE:Summer CAKE

Tuesday, July 26, 2016 from 10:00 AM to 12:30 PM (BST)
Event Details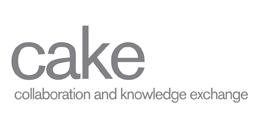 Tuesday 26 July 2016, 10.00am - 12.30pm
Summer CAKE
The final cake of this academic year will be an informal celebration of some of the collaborative work that has been undertaken with the Digital Humanities Hub.
The breadth and diversity of projects and partners means we can't showcase them all so here are some of the highlights.
From digital technologies for disabled artists to the world of Shakespeare; from digital tools to explore Wordsworth's landscape and developing partnerships through projects such as the Collaborative Arts Triple Helix (CATH) and the Museums Collections to  Reading and literacy, this CAKE will re-visit a selection of these highlights… and of course there will be cake.

Dr Henry Chapman and Lara Ratnaraja – CATH, Digital Humanities Forum, Birmingham Museums Trust Research Group and many others..
Henry is a Senior Lecturer in Archaeology and Visualisation and Director of the Digital Humanities Hub.
Henry's research interests centre on the later prehistoric period, and particularly the relationships between human activity and environmental change within past landscapes and focusing on wetland sites. He specialises in the use of digital technologies to enable the modelling and analysis of the wide range of information required for such study to engage with past sites and landscapes.
This interest in the potential of digital technologies within heritage has also expanded to research into the use of these within galleries, museums, libraries and archives.
http://www.birmingham.ac.uk/staff/profiles/caha/chapman-henry.aspx
Lara is Senior Research Facilitator at the Digital Humanities Hub. Prior to this she was the Broker on the AHRC-funded Collaborative Arts Triple Helix (CATH) research project, based in the Digital Humanities Hub.
http://www.birmingham.ac.uk/facilities/digitalhumanitieshub/staff/lara-ratnaraja.aspx
@lararatnaraja
Dr Chris Creed – Digital Technologies and Disability
Chris's core research interest is around the design and development of assistive technology for people with a range of disabilities.
He is the Principal Investigator on the AHRC funded D2ART project that is investigating how new affordable technologies can transform the practice of disabled artists. He is also actively involved and leading on several other projects focused around accessibility such as wearable technology for deaf audiences, creating digital art via eye gaze, and interactive kiosk accessibility for blind and partially sighted users.
http://www.birmingham.ac.uk/facilities/digitalhumanitieshub/staff/creed-chris.aspx 
@DrChrisCreed
Andrew Thomas – Digital landscapes and the world of 3D
Andrew is a Technical Developer at the Digital Humanities Hub.
His interests revolve mostly around creating digital systems and interfacing them to the real world, which can mean anything from coding to building embedded sensor circuits. He has a personal interest in exploring the software and hardware realms of technology for both creative and constructive ends, enjoying creating such things as 3D computer graphics, wireless microcontroller circuits for connecting to PCs and Android devices, mobile apps, and web/cloud systems. Above all though, he enjoys finding out the wealth of interesting ways people can use these technologies.
http://www.birmingham.ac.uk/facilities/digitalhumanitieshub/staff/thomas-andrew.aspx
@geocomputer
John Sear Shakespeare and digital
John creates large scale interactive games for public spaces.  His focus is creating experiences away from the typical single-screen, single user.  His work has shown in movie theatres, game festivals, museums, galleries, libraries and even parking-lots!  John co-founded interactive cinema start-up wallFour in 2011, and within this created Renga – laser-controlled, feature-length, collaborative experience for hundreds of players.  Through his work as wallFour John has already broken through many of the barriers between the games and movie industries.
@DiscoStu_UK 
Dr Danielle Fuller - Digital and Reading Lives
Danielle is a Reader in Canadian Studies and Cultures of Reading. Her main research areas are: contemporary Canadian writing, particularly Atlantic Canadian literary culture; the politics of cultural production in Canada, and reading communities in present-day North America and the UK. She is also committed to interdisciplinary research methods that combine empirical and textual strategies.
http://www.birmingham.ac.uk/staff/profiles/english/fuller-danielle.aspx 
Dr Ruth Page - Four Stories - 
Ruth is a Senior Lecturer in Stylistics. Her main research explores the language people use when they tell stories, particularly in social media contexts
http://www.birmingham.ac.uk/staff/profiles/elal/page-ruth.aspx 
@ruthtweetpage
---
Given the wide and diverse range of academics, businesses, students and Heritage organisations working collaboratively at the Digital Humanities Hub, we host free monthly "cake" (Collaboration and Knowledge Exchange) mornings to showcase current developments, discuss funding opportunities and tackle current challenges. Plus - there will be cake!

You can access printable directions and a map by going to our University web page HERE .  

If you have any special requirements, please do not hesitate to get in touch at n.m.wood@bham.ac.uk or by phone on 0121 414 9154. 
---

The Digital Humanities Hub is supported by: 

Attendee List
Sort by:

Date

|

First Name

|

Last Name
When & Where

Digital Humanities Hub
Chowen and Garfield Weston Foundation Prototyping Hall, Ground Floor, ERI Building
University of Birmingham, Pritchatts Road, Edgbaston
B15 2TT United Kingdom
United Kingdom


Tuesday, July 26, 2016 from 10:00 AM to 12:30 PM (BST)
Add to my calendar