Stitch Together Group invite you to enjoy a relaxed session of stitch and chat, sharing skills with a little textile social history.
About this event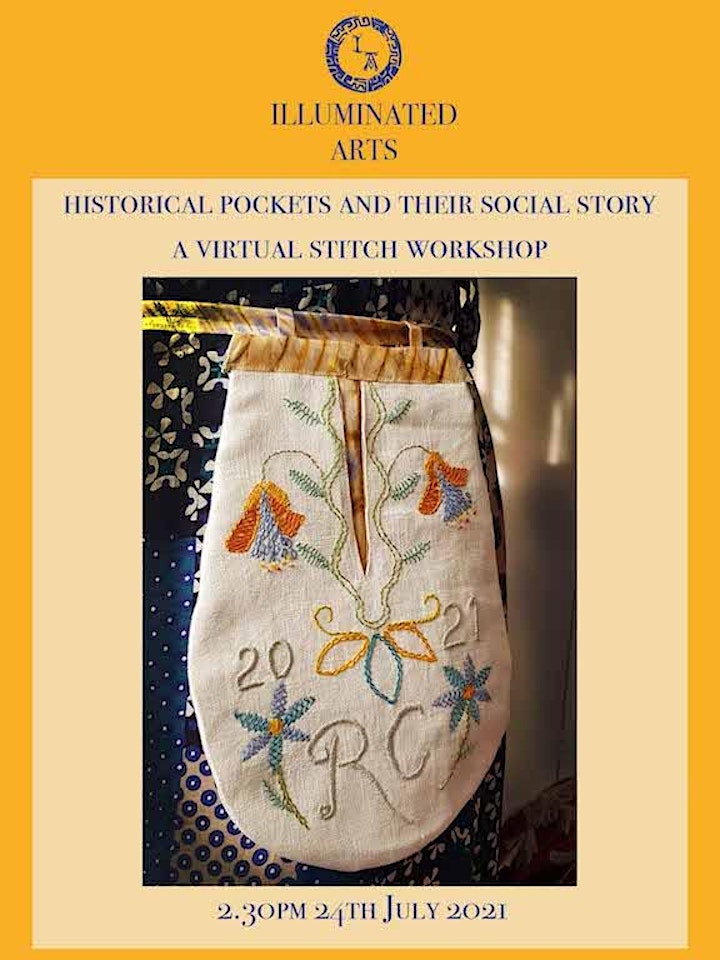 The historical pockets we create will be based on those of the 16th-18th Century worn by women either under their skirts or outside their garments, tied around the waist and often beautifully stitched or decorated with applique. Our online workshop will be focused on the history and creation of these very personal textile pieces.
There is absolutely no pressure to create a perfect piece of technical embroidery - the most important thing is to take part, enjoy and use the medium to tell your personal story. We will guide you through the basic techniques of stitching a pocket and our workshop leaders will give some social historical background to the pockets and guidance for absolute beginners and experienced stitchers in creating embroidered pockets.
The presentations will be given by textile designer Rebecca Cole-Coker and Melissa-Jo Smith, social historian and founder of Illuminated Arts.
In preparation you may like to gather together the following materials:
2 pieces of roughly A4 sized fabric of your choice ( Plain or patterned)
Optional- 2 more pieces of fabric to line your pocket.
assorted embroidery silks
Coloured small fabric scraps for appliqué
Ribbon or bias binding, long enough to wrap around your waist and tie in a generous bow.
Usual sewing kit - scissors, needles fabric chalk/pen.
If you feel confident enough, please do feel free to start designing your pattern onto an A4 sheet and stitching before the event!
(Remember to allow for the central opening slit in the centre of the pocket in your stitching design!)
Below is an image of the shape to be drawn onto one piece of your fabric ( cut from an A4 piece of paper).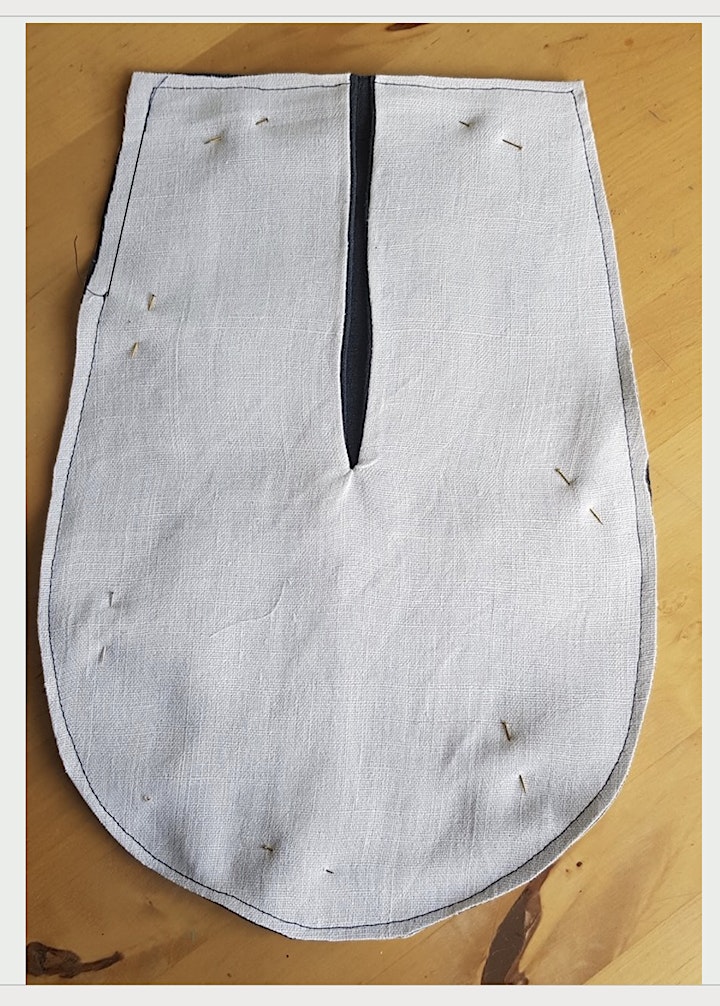 Illuminated Arts is a South East London Community Interest company and has developed a community project to get people stitching through a series of web-workshops to create a collection of stitched 'Pockets'. Participants will be invited to create examples of embroidered pockets and are invited to contribute these as part of the project to be exhibited to the public and potentially incorporated into a planned fashion show in 2022!
You will be free to choose whether or not to contribute your work to the exhibition and fashion show, we would however, love to see pictures of anything you produce as a result of the workshop for inclusion in the project's catalogue.
Date and time
Location
Refund policy