3 day holistic wellness retreat with guided meditations, an afternoon nature walk, sound healing, exclusive SPA & plant-based catering.
About this Event
Shared accomodation (double rooms). Price is per person. Open to all (couples, groups of friends etc).
A more detailed programme with times will be provided a few weeks before the retreat. All programme activities are optional. It is your retreat!
FRIDAY
Guided local village walk before we check into Millbarn - luxury accommodation with rural views but very close to the village centre
Welcome gifts and refreshments on arrival
Short heart opening meditation and intention setting
A nutritious evening meal is provided
Guided mindfulness meditation inspired by Buddhist practices
SATURDAY
A balanced nourishing breakfast is provided
Guided walk and outdoor meditation at Marsden Moor National Trust site (options for leisurely and moderate levels)
A nutritious evening meal is provided
90-minute live sound healing meditation with chanting, crystal singing bowls and soothing chimes to promote inner healing and aid a restful sleep
SUNDAY
A balanced nourishing breakfast is provided
Check out at 10am
Visit Slaithwaite – there is a canal walk, nice little shops and places to grab a cuppa and cake (this is half way between the Golcar and the spa centre - only a 5 minute drive from the accomodation)
From 1-5pm Exclusive SPA session at The Coach House Healing & Wellbeing Centre in Marsden. Catering is provided. Robes and towels are provided.
Optional add on: Holistic therapies (private 1-1) can be included as part of your spa session. Pre-booking and payment on arrival at the Coach House is required.
Catering
Breakfast and evening meals will be provided (plant-based wholefood catering), along with various healthy snacks, a fruit selection and herbal teas. There is a bakery/sandwich shop and a Co-op convenience store nearby and self-catering facilities are available in the accommodation should you wish to use these. Please inform us of any allergies on your booking form which will be emailed to you once you have confirmed your place.
Etiquette
Our top priority is to make sure everyone has the best possible retreat experience! We have taken feedback from previous retreats seriously and implemented some general rules of etiquette. We appreciate your understanding and compliance. Please don't hesitate to contact Rebecca if you have any queries.
Alcohol
All weekend retreats are now alcohol free. Please feel free to bring alcohol to the spa which is the last part of the retreat on Sunday 5th Sept (if you are not driving of course).
Mobile Phones
We kindly ask that you refrain from using mobile phones in the communal areas (kitchen/dining/living spaces) due to some retreaters choosing to digitally detox. Please feel free to use your mobile phone at all other times, including during guided walks, spa etc.
Your retreat host is Rebecca Griffin who is a fully qualified (VTCT) and insured holistic therapist and member of the FHT.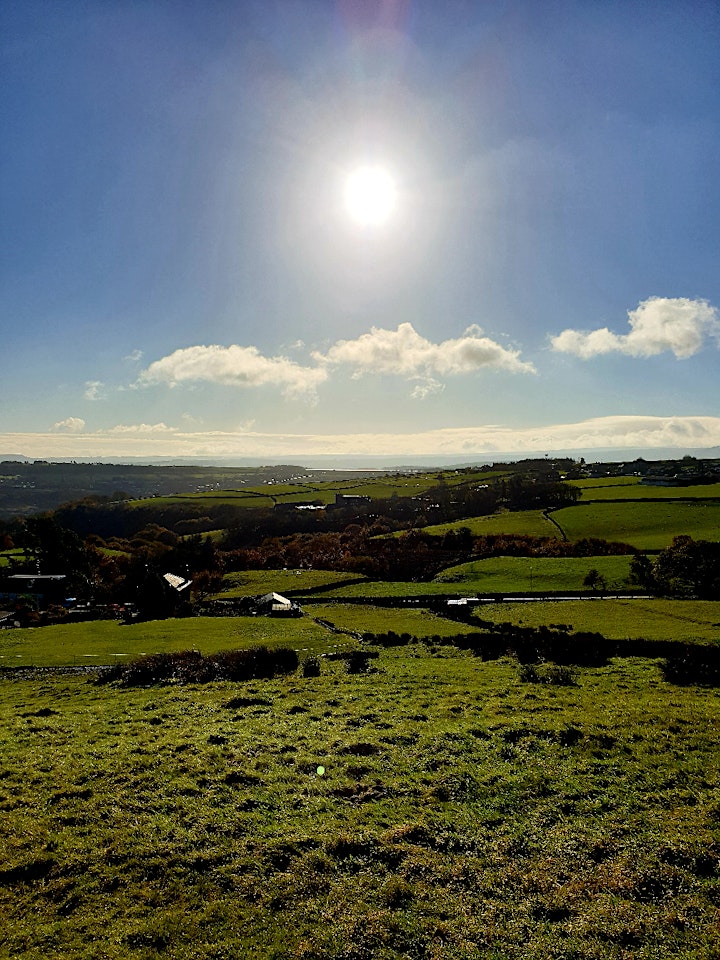 Disclaimer:
All programme activities and therapies provided are to promote general well-being only and should not be treated as a substitute for the medical advice of your own doctor or any other health care professional. If you are currently taking medication prescribed by your GP, you must not stop taking it without their advice. We do not accept responsibility for any loss or damages caused as a direct or indirect result of the use or misuse of any information provided. Our retreats, therapies and courses and subsequent advice should not be used as a substitute for medical advice or treatment. We do not claim to 'cure' medical conditions or mental health issues. Content within 'Ultimate Holistic Escapes' should not be treated as a substitute for the medical advice of your own doctor or any other health care professional.
This booking is non-refundable but can be transferred to a future retreat in the event of cancellation due to government restrictions. Please make sure you have adequate travel insurance.
Visit www.ultimateholisticescapes.com for more info or email info@ultimateholisticescapes.com