Book your place for Jumu'ah. Ticket does not guarantee entry! NO women or children under 16! Doors open 1pm | Khutbah Starts 1:30pm
About this event
We will have a limited capacity for Jumu'ah and admission ONLY with prior booking.
Ticket does not guarantee entry!
NO women or children under 16!
Doors open 1pm | Khutbah Starts 1:30pm
Arrive 15 minutes before khutbah start time for the booking to be VALID.
You must book in advance. If you do not book and do not bring your ticket, you will not be allowed inside!
Please consider the safety of our neighbours and DO NOT CONGREGATE outside.
COVID-19 restrictions in strict enforcement mhbay.org/covid-19
DO NOT attend if you are feeling unwell. Remember the COVID-19 virus is still present and a threat to life!
We pray to ALLAAH that He protects us all and keeps us safe and removes all restrictions from our places of worship. Aameen.
COVID-19 NHS Test and Trace
Completing this application for tickets implies that you give your consent for MHbAY to retain your details for 30 days and provide them to relevant authorities in the event that they are required for tracing purposes.
Booking for next weeks Jumu'ah will be available after 2pm every Friday from mhbay.org/bookings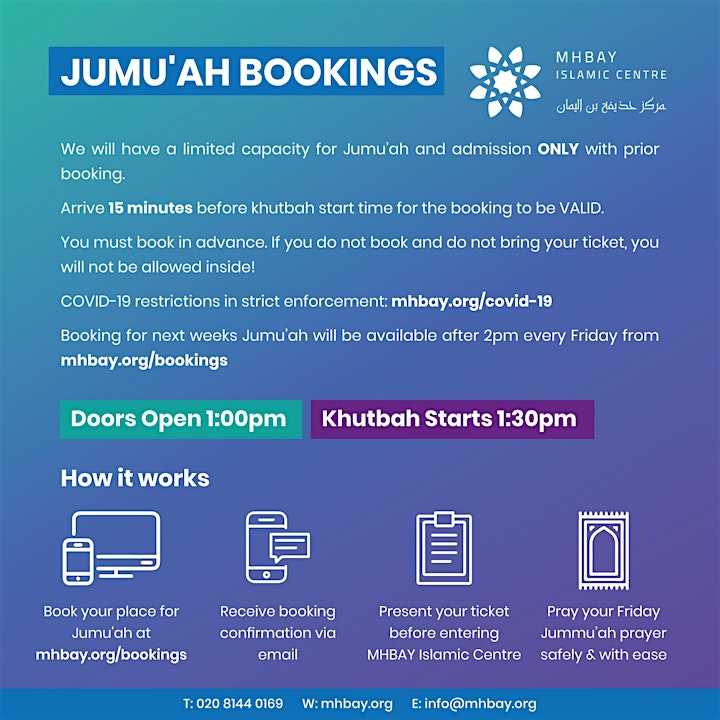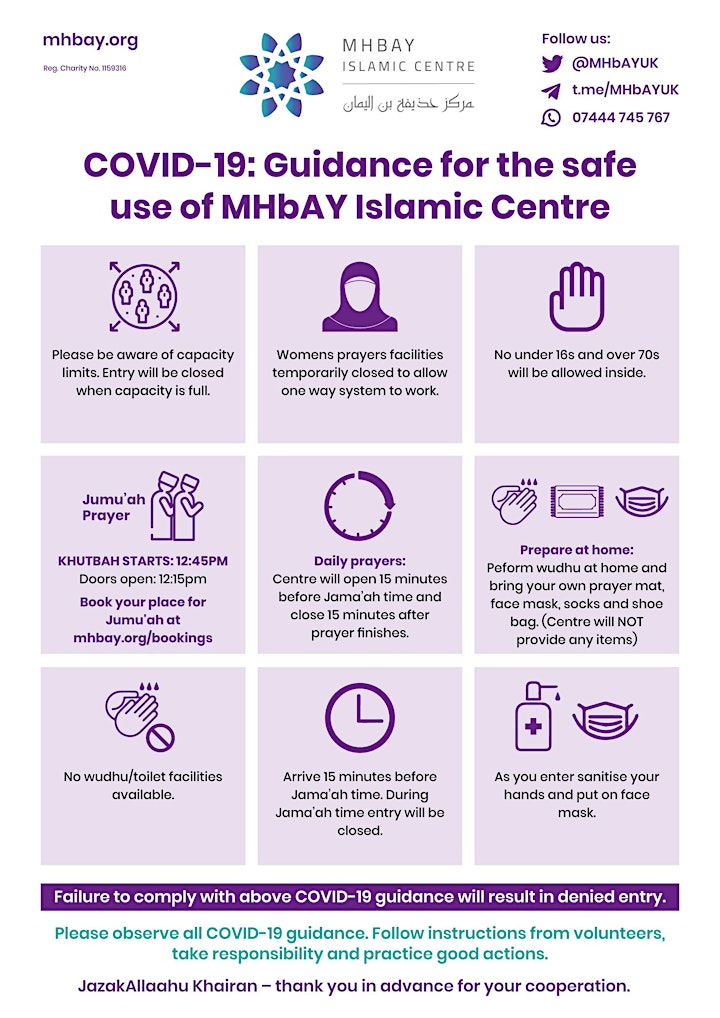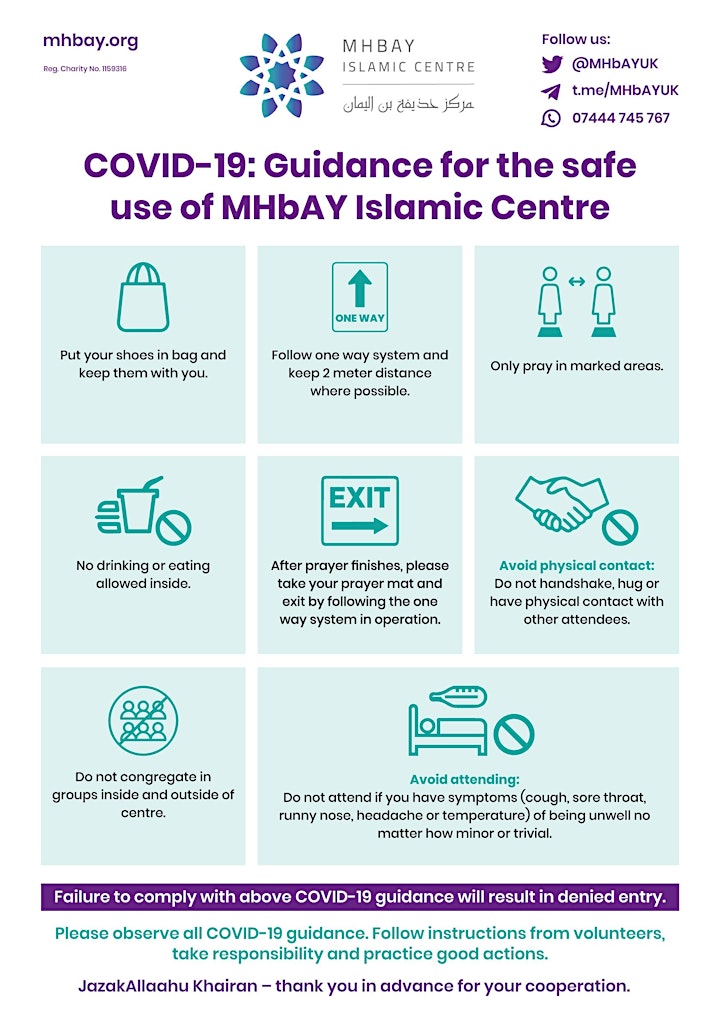 Organiser of Jumu'ah Friday 7th May 2021
At MHbAY we aim to support and engage the diverse community about Islam.
Providing these services is vital for the growth and integration of the community. As well as providing these services to the Muslims in the local area, we aim to have an open door policy which allows us to benefit the broader diverse community.