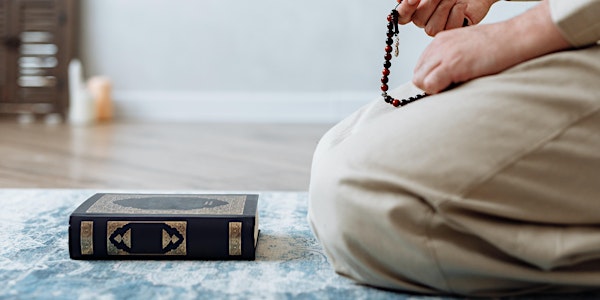 Jumu'ah prayer and discussion (co-organised with The Open Mosque)
Join OIBI's weekly group prayers, sermons, and faith-based reflections and discussions every Friday.
About this event
What to expect
In conjunction with the pioneering Open Mosque in Cape Town, OIBI conducts weekly hybrid (online and in-person) Friday prayers at 1pm. These liberal and progressive prayers and forward-looking sermons are derived from an exclusive Qur'anic-centric provenance.
They combine the sacred scripture's pertinent spirituality with topical worldly secularity. Original, solely scripturally-based,, thought-provoking theological analyses are complemented by salient philosophical input and intrepid politico-social commentary.
With this bold and novel approach, OIBI's trailblazing Friday congregational service embraces both uplifting spiritual facets as well as conspicuous secular dimensions. Everyone is welcome to attend either the in-person or virtual prayers.
How to join
Get a ticket through this Eventbrite page, and you will be given attendance instructions.