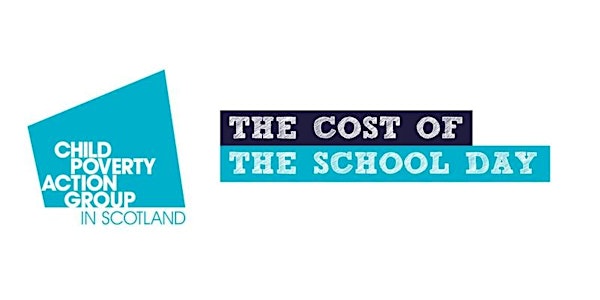 June 2022 Poverty Awareness Learning Session - Moray School Staff
Opportunity for school staff working across Moray to increase their knowledge of the impact of child poverty in the classroom.
About this event
The Cost of the School Day Moray Team (CPAG Scotland) in partnership with Children North East would like to invite school staff from across Moray to join us for one of our open information and learning sessions exploring the impact of child poverty in the classroom. This session has space for 20 participants and we welcome participation from any interested school staff.
1 in 5 children in Moray live in families experiencing poverty. Poverty has a detrimental impact on children's health, well-being and educational outcomes. Poverty awareness is key to tackling the barriers some children and young people face.
Learning Outcomes:
• To understand how child poverty is defined and an awareness of statistics in a national and local context.
• To understand the causes and consequences of child poverty.
• Reflect on the link between child poverty and education in your school community.
• The impact of Covid-19 on families and children.
• Consider how policies and practices in your school can break down financial barriers for low-income pupils and promote inclusion.
• Importance of taking a whole school approach.
Over the past 12 months the Cost of the School Day project has worked with schools in both a face to face and virtual format in order to gain an understanding of the financial barriers some pupils face with regard to participation at school. School communities shared a lot of the great practice already happening in schools.
The Cost of the School Day project works collaboratively with school communities to understand where difficulties lie for children and families on low incomes. We help schools take action which will support children and young people's participation and well-being and support families on low incomes. This includes
• Action research and planning
• Resources to explore financial barriers
• Advice, support and training
• Practice gathering and sharing