Description
We are delighted to announce the 2017 series of Like Minds Business Breakfasts, powered by Astley Media at Dean Clarke House, Exeter.

Our next Business Breakfast event is with Minter Dial, Futurist and Founder of The Myndset. Minter will be discussing "The Future of The Future" and how what's coming may change your business life forever.
Doors open at 8.00 for an 8.30 start, the event finishes at 9.30am.


Tickets.
Tickets are limited to 40 people. Please bring your tablets, smartphones and your laptops. We actively encourage Tweeting – please use the #LikeMinds hashtag and follow @wearelikeminds


About the Talk.
Minter Dial founded The Myndset Company in 2009, and serves as a keynote speaker, conference animator and and consultant on branding, new tech and digital strategy for blue chip companies around the world. Author and filmmaker (The Last Ring Home) and co-author of a soon to be released book: "Ready For Disruption."

Minter will be speaking at the Like Minds, Exeter Ideas Festival on September 29th. You can book your place here.


Our Venue
The Like Minds Business Breakfasts are held at the stunning Luxury Business Club Dean Clarke House set in Southernhay, the heart of Exeter's elegant Georgian Business Quarter. This series of Business Breakfasts help illustrate the standard of speakers you can expect at our annual Ideas Festival held in Exeter on September 29th.


Our Format
The format is informal networking over a breakfast of tea, coffee and pastries, before a brief talk followed by a Q&A session. A short interview with each speaker will be shot and the event will be blogged and posted in the Articles section of the site by the end of the week.

Please sign up to our newsletter on the right to be kept informed of the events we're featuring each month and our national and international events across the year.


Our Partners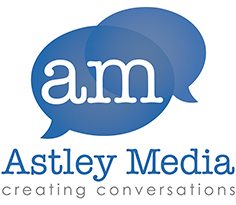 Astley Media The Like Minds, Exeter Business Breakfasts are presented in association with Astley Media Exeter's leading Marketing, PR and Design agency.

Placing emphasis on understanding the story of your business, we get to the heart of what makes you stand out in the marketplace, then use that knowledge to help you achieve your business goals through brilliant PR.

Innovative and dynamic in our approach, we are ever vigilant in developing fantastic opportunities for your brand, working hard and effectively to get the results you are looking for. Our highly experienced team is helping clients grow their businesses across the region and beyond.

Barclays are helping people achieve their ambitions – in the right way. We put our clients and customers at the centre of what we do. We act fairly, ethically and openly in all we do. We use our energy, skills and resources to deliver the best, sustainable results. We are passionate about leaving things better than we found them.