June CAKE morning: Digital Landscapes

Tuesday, June 28, 2016 from 10:00 AM to 12:30 PM (BST)
Event Details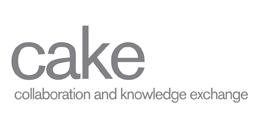 Tuesday 28th June 2016, 10.00am - 12.30pm
Digital Landscapes
Landscapes both external and internal are limited only by their physical geography. Digital culture opens up these vistas and allows us to explore the geography, the topography, the environmental and the stories told both by these spaces and the people and nature that inhabit them. In doing so it extends beyond the geographical space allowing new points of entry, new ways of experiencing landscapes and opens up new ways of understanding to audiences in their responses to the landscape, heritage and nature.  In doing so it allows for new and diverse modes for the contextualising of the environment, climate change and both geographical and historical narratives, previously unexplored.
With artists, academics and technologists developing new ways to experience landscapes the physical can be experienced both IRL and through many different virtual ways. 
Jaime Jackson
Jaime is Artist Director of Salt road. He is a moving image/digital & relational artist specialising in participatory practice and artist film-making, engaging communities in digital environmental project. His current work explores the gap, distance and separation from the natural world that many people in busy metropolises experience today, by staging digital and traditional interventions in this gap and re-imagining or re‐connecting these primordial connections with nature via modern tools. 
Talk:
Jaime will be presenting the artist commissioning project Treeline, a process based biomimicry digital project which develops a new way to experience natural heritage investigating how in order to grow and survive we need to reconnect to nature and learn about natural models of sustainability and biodiversity, 
Biomimicry is a design process that uses nature as design inspiration for human challenges, an example of which could be, 're-building capacity in community by learning from the way that nature grows healthy, deep soil''. (Andy is Founder Director of the The TYF Group)
Treeline will commission artists will explore new creative ways of contextualising our relationships with nature, through a growing understanding of biomimicry.  Jaime will be talk about Treelines and  his creative partnership on the project with the international Augmented Reality company Blippar  
Links:
Chris King is a 3rd Year PhD student in Archaeology, Heritage and Environments, having done his MA in Landscape Archaeology, and his BA in War Studies, all at the University of Birmingham. 
 For CAKE Chris will be presenting "Patterns in the Chaos: Battlefields within the Landscape", looking at relating historical battlefields to the wider contemporary landscape using a Geographic Information Science (GIS) program.
This presentation concerns his on-going PhD thesis, expanding upon the current study into large-scale analysis of the Landscape of Conflict. Specifically, it will explore the spatial relationships between battlefield locations and the surrounding conflict landscape at differing resolutions of study, analysing whether any patterns in the relationships between battlefield conflict sites and the wider landscape are traceable through different levels of study.
Based on Chris' current PhD thesis work, the presentation will cover the multi-resolutional GIS analysis techniques used to elucidate the links between historic battlefields and their surroundings. The resolutions cover analysis at national level, taking in spatial relationships across a country, local, relating the characteristics of a more focussed area of landscape to a given conflict site, and individual, where a selection of battlefield case studies will explore the landscape affects when considered at a high resolution.
Using data from battlefield archaeology of England, what this study aims to achieve is an understanding of the mind of a historic commander, and see what was considered important to a commander in the past. Following this will be an analysis of his thesis results to date and what this study can say about large-scale spatial relationships an their position within archaeology.
 Andrew Thomas
Andrew Thomas  is a technical developer at the Digital Humanities Hub, and creates  3D digital content including for the web. Prior to this  Andrew also spent many years in civil engineering including 3D mapping and design of construction sites, so he also has a perspective of a digital landscape user. 
For CAKE Andrew will present on collaborations  with academics working with landscapes and how  web development technologies can be used for representing landscapes in digital environments beyond simply providing accurate replications of geographical features. This includes a 3D virtual landscape on the web, which can be navigated with a gamepad, entitled 'Memories of the Hub' with 360-degree VR photos and audio and the the  landscape is being coded to allow full stereoscopic viewing (e.g. 3D TV, Oculus Rift and Google Cardboard), 
---
Given the wide and diverse range of academics, businesses, students and Heritage organisations working collaboratively at the Digital Humanities Hub, we host free monthly "cake" (Collaboration and Knowledge Exchange) mornings to showcase current developments, discuss funding opportunities and tackle current challenges. Plus - there will be cake!

You can access printable directions and a map by going to our University web page HERE .  

If you have any special requirements, please do not hesitate to get in touch at n.m.wood@bham.ac.uk or by phone on 0121 414 9154. 
---

The Digital Humanities Hub is supported by: 

Attendee List
Sort by:

Date

|

First Name

|

Last Name
When & Where

Digital Humanities Hub
Chowen and Garfield Weston Foundation Prototyping Hall, Ground Floor, ERI Building
University of Birmingham, Pritchatts Road, Edgbaston
B15 2TT United Kingdom
United Kingdom


Tuesday, June 28, 2016 from 10:00 AM to 12:30 PM (BST)
Add to my calendar