Location
Penwortham Arts Centre 'The Venue'
Liverpool Road
Penwortham
Preston
PR1 9XE
United Kingdom
Refund policy
Contact the organiser to request a refund.
Eventbrite's fee is nonrefundable.
Comedian's Justin Moorhouse and Steve Gribbin are coming to Penwortham for the June Comedy Night, with Tony Vino joining as the MC.
About this event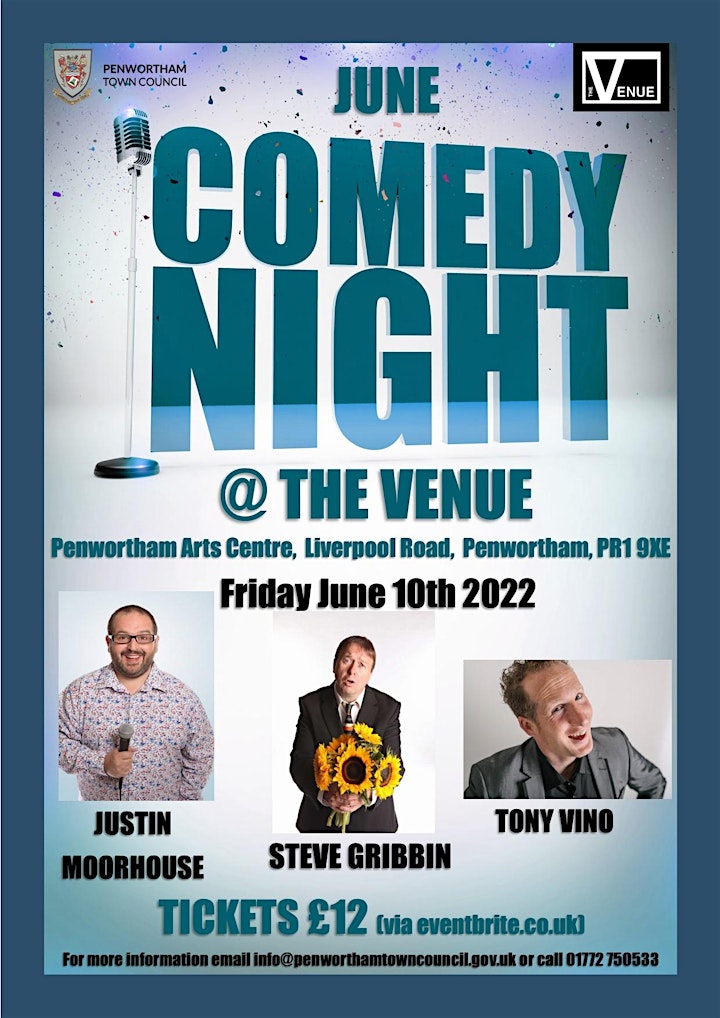 Justin Moorhouse
From Live at the Apollo, Phoenix Nights, The News Quiz and Fighting Talk Justin is everyone's favourite northern charmer as well as a nationally recognised comedy hero.
"Easily my favourite comedian" Jimmy Carr
"A comedic tour de force. Excruciatingly funny" Herald
"belly laugh funny" (Manchester Evening News),
"Simultaneously down to earth and out of this world" The List
"Buckets of laughs and dollops of fun" The List
"He charms the pants off the crowd" Sunday Times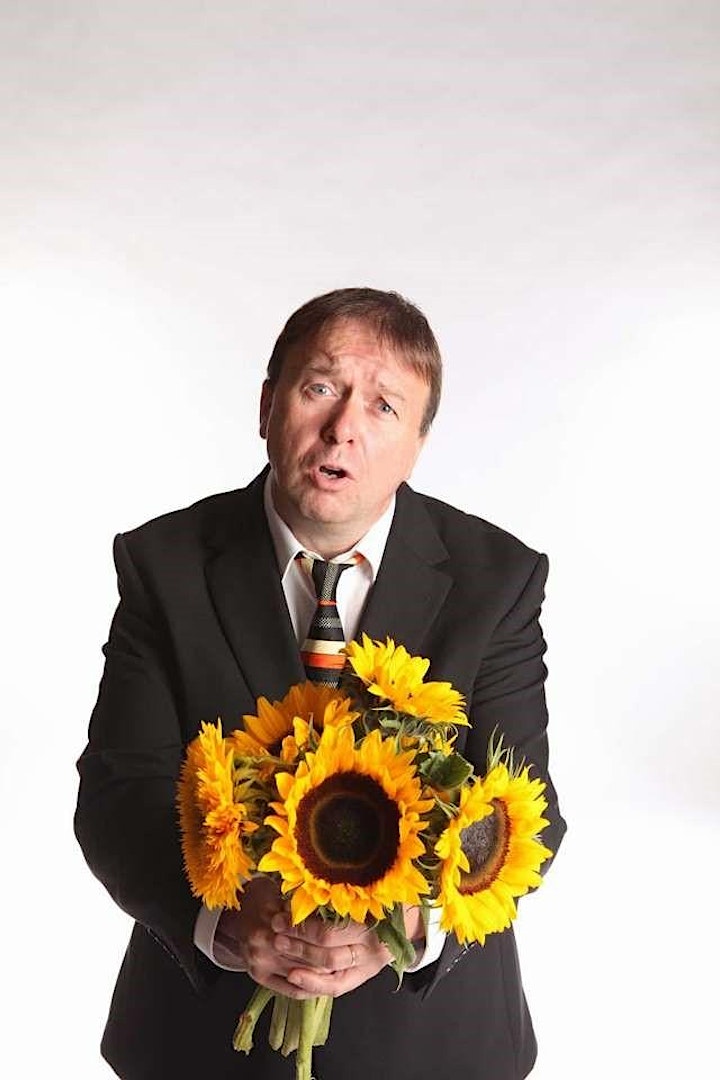 Steven Gribbin
Steve Gribbin is a diminutive guitar-wielding satirist from Liverpool whose scabrous comedy songs and off the wall observations have made him one of the firm favourites of the comedy circuit.
Steve's original comedy songs combine razor sharp lyrics with tunes that put their foot in the door of your mind and refuse to leave. Firmly based in rock 'n' roll and refusing to pull no punches, these are not the 'oh so witty' ditties of penguin-suited plink plonk piano playing posh gobs. They are that rarity - comedy songs which are actually funny.
For nine years Steve was the smaller one in the dynamic comedy duo Skint Video, stalwart's of the Edinburgh Festival, appearing on countless television programmes such as Saturday Live, radio such as The Mary Whitehouse Experience, and their own show in 1992/3 Songlines (BBC Radio 1). Skint Video went their different ways in 1993, since when Steve has been storming across the UK and Ireland as a solo artiste.
"A highly refreshing and original comic with a gift for sharp observations and up-to-the-minute political asides... With more energy than a friendly Tasmanian devil, this affable and animated comedian tells jokes, plays the guitar and sings lyrics."- The Scotsman
'You can count the number of truly imaginative comic singers currently on the circuit on the fingers of one hand. One of this select band is Steve Gribbin.' Time Out
'Satirical songs are hard to pull off successfully, but if anyone can do it, Steve Gribbin can. In fact, he pulls it off with real aplomb.' The Independent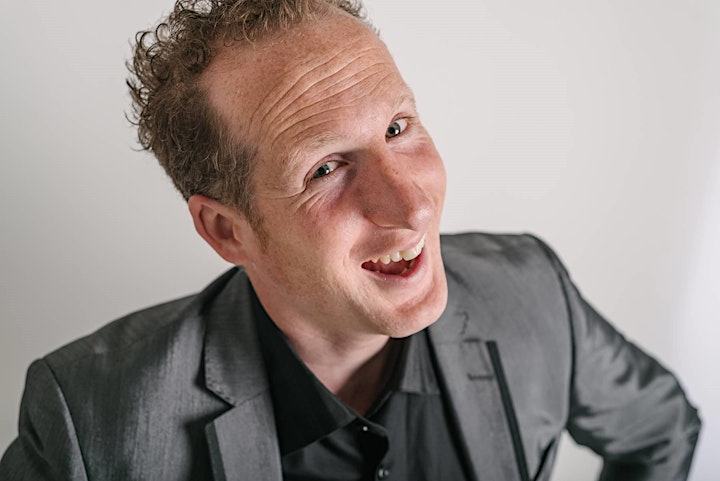 Tony Vino (MC)
Preston's very own funny man. Tony Vino (**** The Scotsman) has been touring the comedy scene since early 2005. Well aware of social and political issues he mixes friendly well thought out observational humour with audience interaction and quick witted responses. A finalist in 2006 Funny Bones competition, Tony has enjoyed recognition as a comedian and comedy compere of renown. His life and interests are wide ranging and so is the subject matter he weaves together on stage.
"A Great Show the assured Tony Vino copes with a mixed audience really well" Kate Copstic, The Scotsman
"Uplifting style, great delivery and consistently funny throughout" BBC Manchester
"Tony is very funny, a class act and always comes up with the goods" Darren Goddard, Greenbelt Festival Events
"Life Affirming Comedy" BBC1 Heaven & Earth Show
"Such a class act" Sorted Magazine
"Tony Vino makes me laugh on and off stage. He's always funny and has some of the same letters as my name". Tim Vine
"Like my boots Tony knows how to give a joke welly!" Jimmy Cricket