Description
Join us for a fun evening of artfully crafted cocktails, refreshing pints and good conversations with interesting people.
Register to let us know you can make it - see you at the Whistling Shop!
The Ignyte Team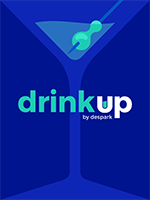 ---
Directions and event information:
The Whistling Shop, a quirky victoriana bar in Worship Street lays in the middle of Old Street and Moorgate tube stations. It's also a short walk from Liverpool Street & Shoreditch Highstreet.
---
What next?
Sign up to our other events on despark.com/events and watch the promo video here.
Follow us on @IgnyteSeries and join our Ignyte Innovation Meetup group here.
Want to know more about Despark and Ignyte Series? Email Lauren on lgoodenough@despark.com or contact@despark.com and chat to you at the bar too!
Please note this is not an event for agencies.