Location
Tobacco Dock
Wapping Lane Entrance
London
E1W 3HZ
United Kingdom
Refund policy
Refunds up to 30 days before event
Description
TICKETS
Saturday 8th June 2019
11:00 - 15:00 - JUNIPALOOZA SESSION 1
16:00 - 20:00 - JUNIPALOOZA SESSION 2



-
Sunday 9th June 2019

11:00 - 16:00 - JUNIPALOOZA SESSION 3



(It's ONE hour longer than Saturday sessions!)
-
-
What's Junipalooza you ask? Let's break it down:
Juni: An abbreviation of Gin's signature botanical, juniper.

Palooza: A party, celebration or festival.

Junipalooza: Dozens and dozens of gin makers in one room, sharing their love for the spirit and serving up samples and stories for all to enjoy.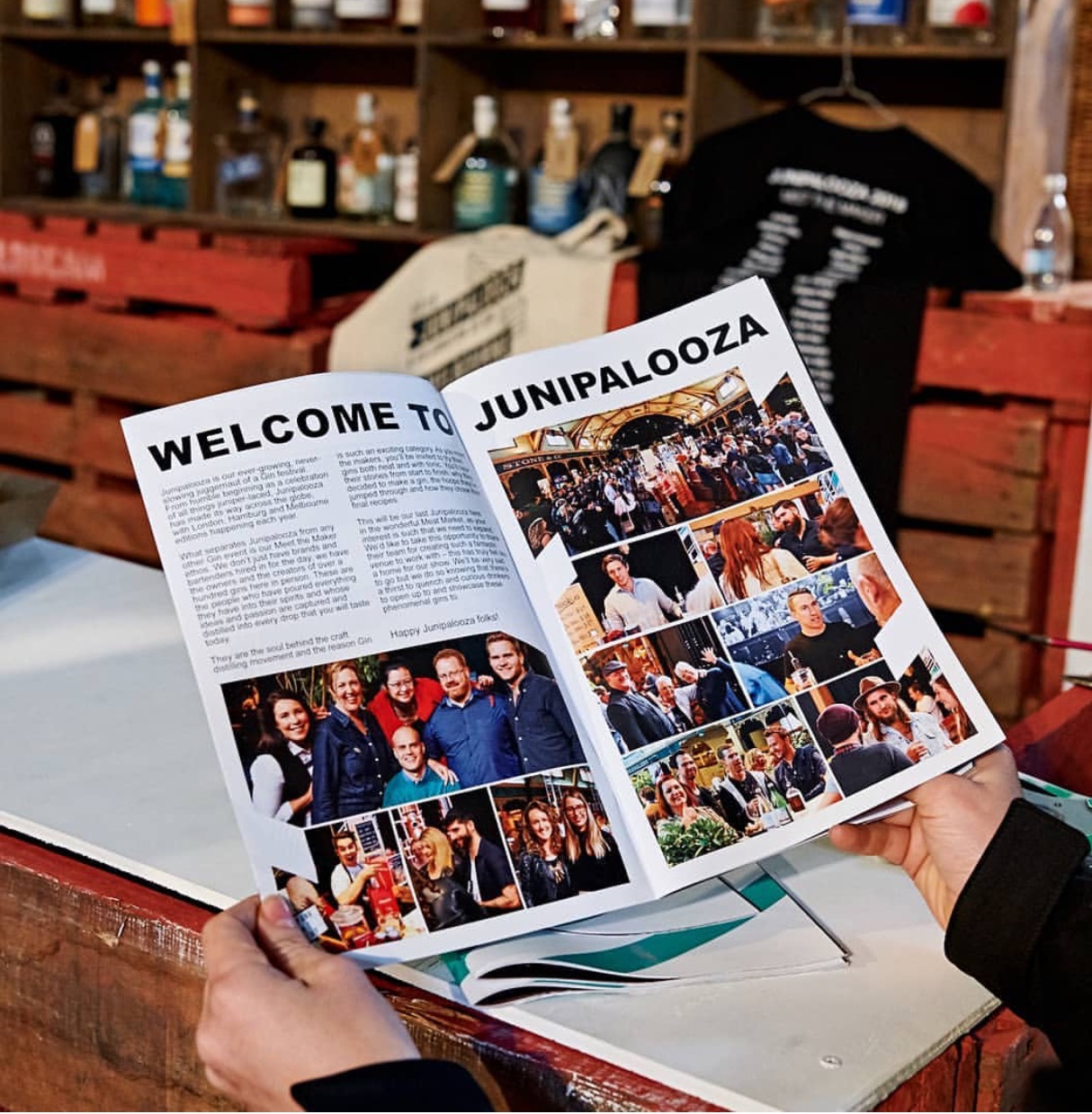 Junipalooza is back! Taking place at Tobacco Dock to celebrate World Gin Day 2019 on the 8th and 9th June, this year will take its lead from the 2018 edition and continue to focus on experience: we're going to take you inside the minds of the makers, letting you get hands on as you strive to learn more about the spirit.
Last year we launched the newcomers zone to rave reviews. New, hot off the press, so-young-they-haven't-even-got-a-website-yet Gin brands are invited to the zone to test their wares on you – the most discerning Gin fans in the world. You'll be able to taste something that very few people have ever tasted before, and you'll be able to meet these makers at a crucial stage in their careers. We've got even bigger plans for this in 2019.
Our annual Gin festival is very much one of a kind; not only are all of the makers behind each gin there to talk you through their products in person, but every single gin is free to sample (responsibly) and comes with the option to try neat or with tonic included in the ticket price. Take notes and take your time, as with so many gins to pick from you'll want to make sure you have the time and temperament to taste as many as you want.
There'll be over 60 gin distillers in attendance, with well over 200 gins on offer between them. Once through the door, you'll be handed a tasting glass, a show guide and some water and sent on your way to a four hour Gin odyssey.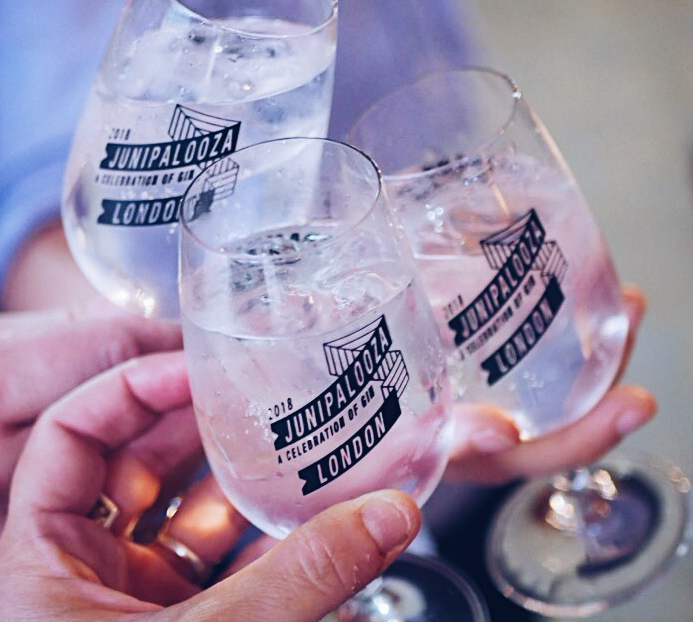 Junipalooza is a great chance to hear the stories, dreams and ideas that have gone into each drop of liquid being being served. We have a strict owner or maker policy at the show, so this is a very unique opportunity to meet the makers behind craft gins from around the world, with distillers (and drinkers) from all corners flying over to join in the festivities.
You'll also have the opportunity to buy directly from some of the makers, and our sister shop, Gin Kiosk, will be on hand too. The good news is, they're running a click and collect set-up, so you can buy as you go and collect at the end, which will stop you missing out on sell out gins but also save your arms a workout! Simply take your tasting notes to them at the end of the session and pick up the latest additions to your Gin cabinet.
This will be Junipalooza's sixth year and we're so excited by it. We grow every year, not just in size but in our ability to understand what it is you want from the show. We've got some stellar food options available, we're making sure you're going to be well watered and you'll be presented with more opportunities for mixing your gin than you ever thought possible.

Keep your eyes peeled for more news, a new section to the show along with other reveals and our brand new website...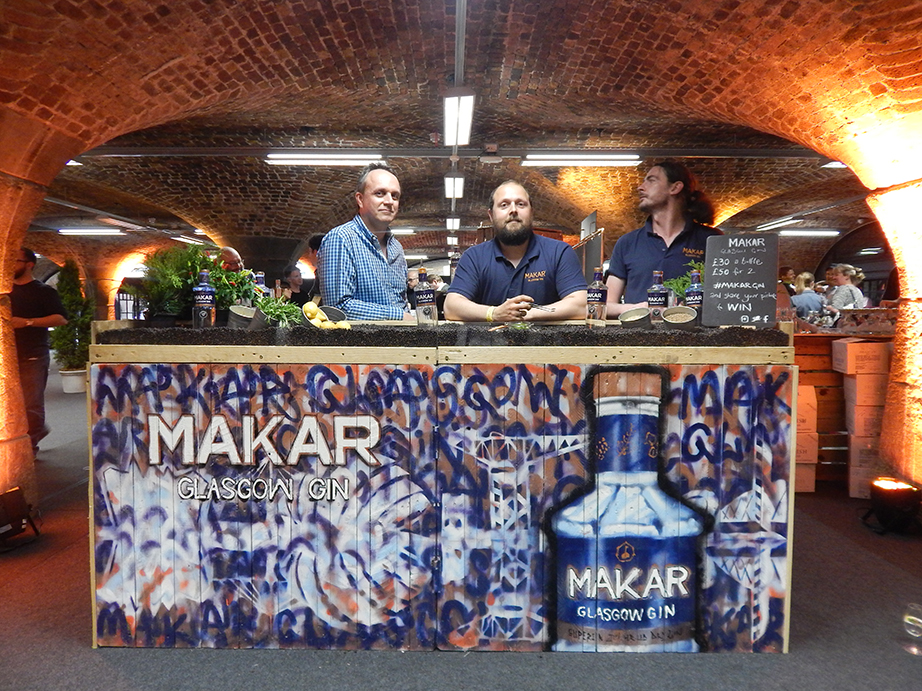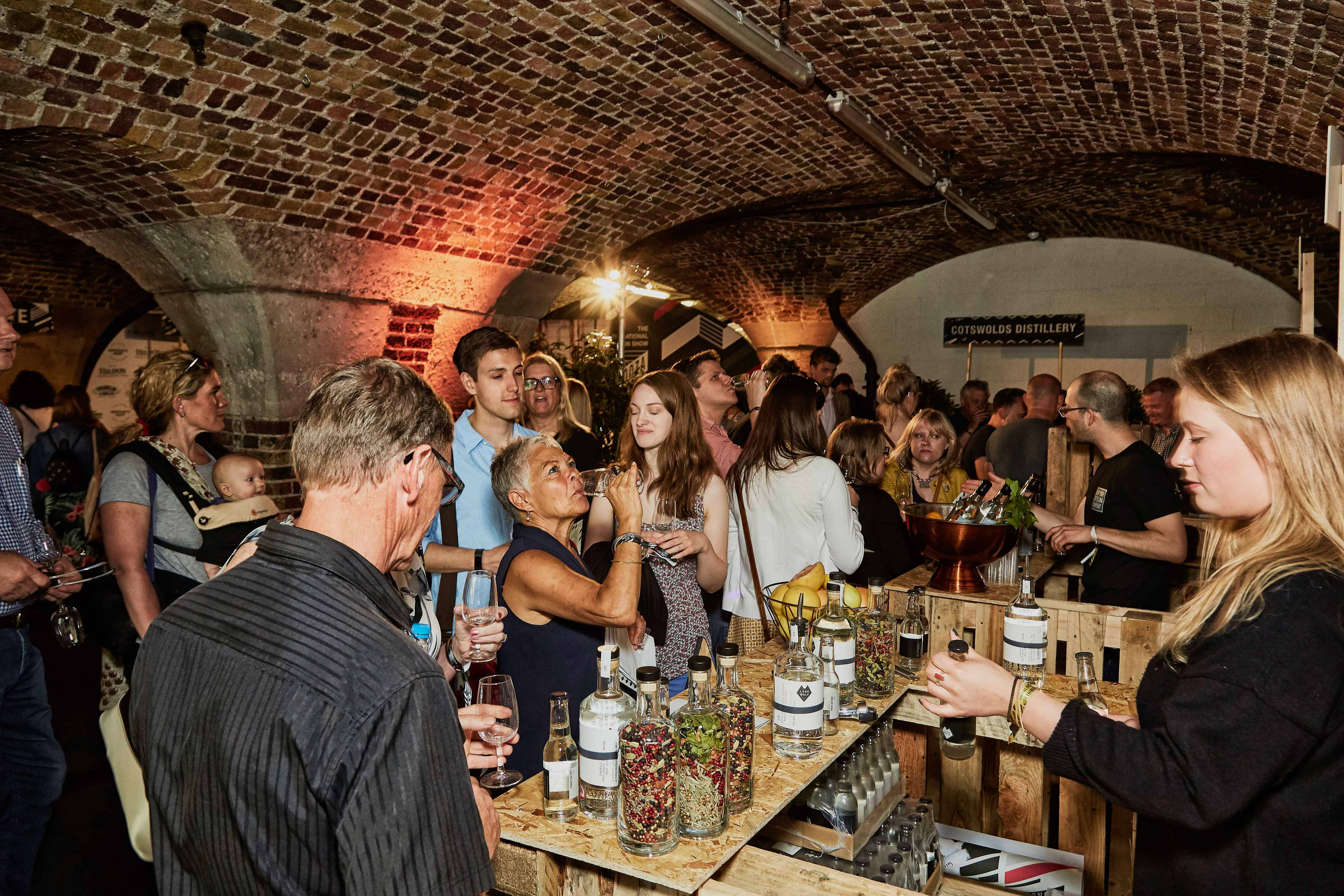 OUR PARTNERS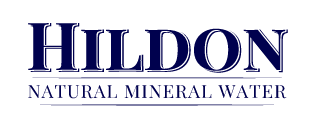 FAQs
Your ticket entitles you to sample whichever gins you'd like to try (responsibly) from any of the stands - at no further cost. While all samples are made available either neat or with tonic, we, along with the distillers behind the stands reserve the right to refuse service if we consider irresponsible to do so, in accordance with responsable drinking guidelines.
Your ticket gives you access to the Newcomers Zone (you can sample away at no further cost in there too).
There is no cloak room.
What do others have to say?
Here's some reviews, write up's and highlights of the 2018 edition to get an independent flavour of what the festival is like:
Are there ID requirements or an age limit to enter the event?
You must be over the age of 18 to enter Junipalooza. Tobacco Dock security operates a challenge 25 policy on the door and will need to see either a drivers licence or passport if ID is requested.
We do allow adults who have bought tickets to bring their children (under the age of 5) along, as long as there are two adults per child. As it is a gin show, please be aware there will be nothing to cater to children. It is all about gin. Please also be aware that we cannot accept any form of underage drinking whatsoever - even if it is the parent giving a seemingly innocent "sip, try, test" to their own child. Anyone seen doing this will be asked to leave immediately.

Closing times.
Please note that although the sessions close at 15.00 & 20.00 on the Saturday, and at 16.00 on the Sunday, samples from producers and the sale of cocktails will stop 15 minutes prior to the end of each session. This is to allow for enough time to finish your drinks comfortably, and to give enough time for those looking to buy any bottles off the producers or the Kiosk to do so, before we have to ask everyone to make their way home.
What are my transport/parking options getting to the event?
Tobacco Dock is located at the junction of Wapping Lane and Pennington Street, E1. The nearest Overground station is Wapping - no more than 5 minute walk from the venue.
What can/can't I bring to the event?
Curious minds and water are always welcome! We strongly encourage responsible drinking so there will be plenty of freely available water at each stand. If you would like to bring your own bottle, that's also fine.
Eating is strongly advised! Tobacco Dock offer some catering options that will be open throughout the event, but we'd also advise you to eat a hearty meal before going. Please note that unfortunately, Tobacco Dock do not allow guests to bring in food to the event.

We do not allow anyone to bring in their own gin / alcohol.

We do not allow people to bring their own tonics (there are loads of different brands at the show, there is no need!)
We do not allow anyone to bring their own glassware.
We will not have a cloak room and will not be able to store bags or coats.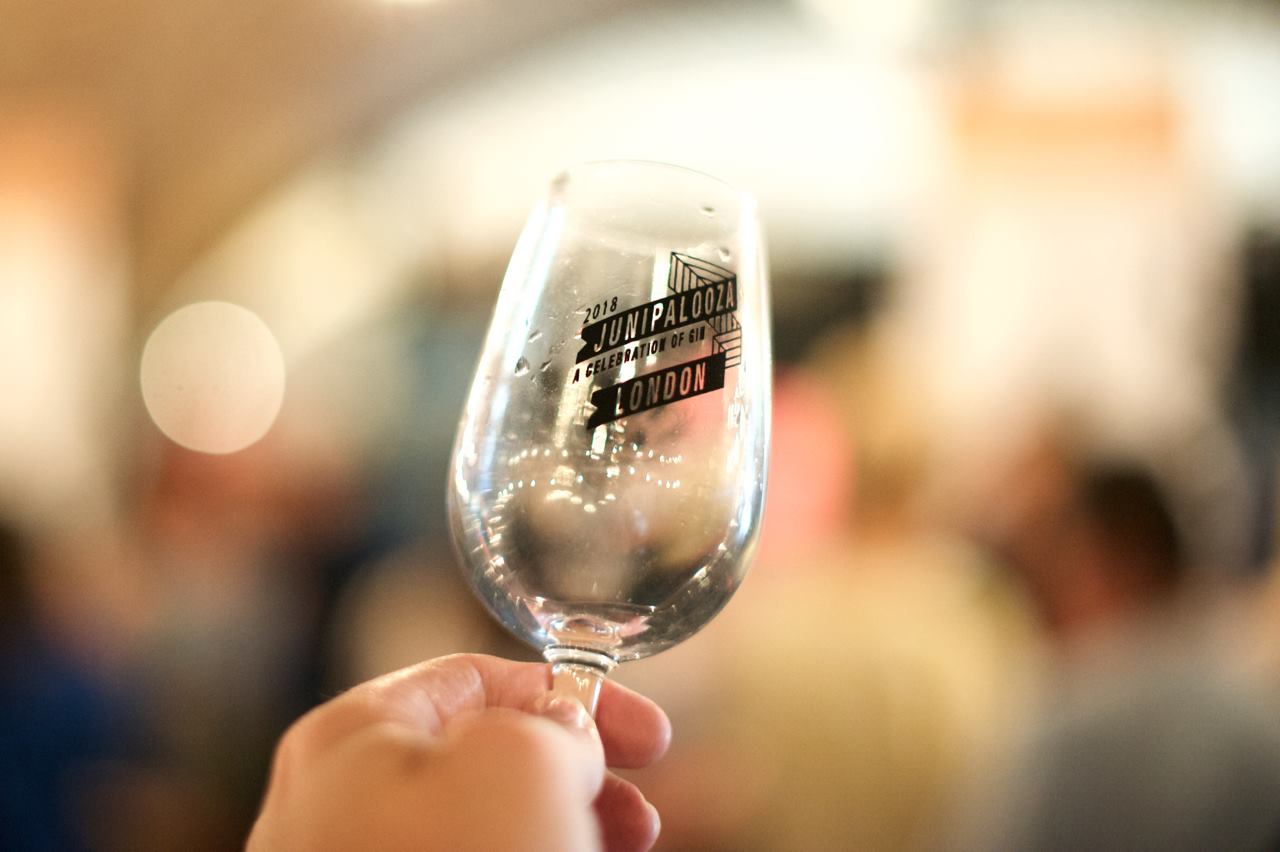 Where can I contact the organiser with any questions?
For any other questions please contact us on: info@ginfoundry.com

Is my registration/ticket transferrable?
Unfortunately, tickets are not transferable or exchangeable for another session or date.
I can't attend any longer – can I get a refund?
We understand this can happen and in principal, this is fine and we will issue a refund. However, please note that we only accept and process refunds submitted before 1st June 2019. After this point, all tickets are non refundable.
Is there disabled access and disabled toilets?
Yes absolutely, the venue is completely accessible. The entry team and security teams around the venue will be able to assist finding elevators and navigating through the venue if needed.

Images:
Please also note that with a purchase of a ticket you agree to be photographed by our professional photographer. These images will solely be used for the promotion of the festival.