Description
------------------------------------------
! PRE-PALOOZA GIN DINNER !
Following last year's smash hit, we're bringing back the Gin Dinner. The idea is simple; you'll enjoy 4 courses expertly matched to a gin cocktail using a gin from one of at least four carefully selected distillers, as well as tasting the spirit on its own.
Each distiller will be sharing their story and guiding the tasting of their spirit, as well as be seated amongst guests, giving you an opportunity to chat with them individually.
The Gin Dinner will take place at Cumulus Inc on Thursday 24th October from 18:30-22:00, with Ki No Bi, Hayman's, Seppeltsfield Road and Brogan's Way already planning their drinks...
Tickets are $155 per person and include a drink on arrival, 4 courses with the matching cocktails and a ticket to Junipalooza Melbourne for a day and session of your choosing.

Please inform us of your desired day/session and if you have any dietary requirements when booking the tickets.
------------------------------------------
What's Junipalooza you ask? Let's break it down:
Juni: An abbreviation of Gin's signature botanical, juniper.
Palooza: A party, celebration or festival.
Junipalooza: Dozens and dozens of gin makers in one room, sharing their love for the spirit and serving up samples and stories for all to enjoy.
Junipalooza Melbourne is the hottest ticket on the Australian Gin scene, with dozens of distillers gathering under one roof to share their wares with hoards of thirsty fans. Next year, following three sellout shows at the Meat Market, the festival is moving house, taking over MCEC for the weekend of 26th and 27th October 2019.
The reason for the move was simple: there are far too may gins and far too many gin drinkers to fit inside our old home. MCEC is a huge, cavernous wonder, and we're going to fill it almost entirely with booze. Those who've been before can rest assured we're keeping the old pallet stand aesthetic and meet the maker ethos. Those who haven't been before… well, keep reading.
Junipalooza is a one of a kind show; not only are all of the makers behind each gin there to talk you through their products in person, every single gin on site is free for you to sample, and comes with the option to try both neat and with tonic.
Junipalooza Melbourne presents attendees with the unique opportunity to meet upwards of 40 distillers – to drill them on the madness behind their methods and to learn all about the botanicals and flavours at hand. These are people who've shaken off the shackles of corporate life to do their own thing; they're inspiring, driven creators who are only too keen to share their adventures with you over an ice cold G&T.
As well as sipping your way through dozens of delicious spirits, you'll be able to get hands on in the two experiential areas. Details for these are never revealed until close to the event, but in the past we've had live distillations and even tarot reading!
You'll have the opportunity to buy all of the gins directly from the brands, so not only will you hear their stories, you'll become a part of them, helping to drive them onwards to the next step in their journey. We'll also be stocking all of the gins in our onsite shop, so if you don't want to carry bottles around all day you can hand your tasting notes over to our helpers as the end of the session and pick up an armful.
Junipalooza is THE Melbourne event as far as Gin fans are concerned, offering obsessives the chance to try something entirely different and newbies the chance to fall in love with the most creative of spirits. It will sell out and it'll sell out fast, so get your tickets as soon as they go on sale to avoid disappointment. Early Bird tickets starts at $35.
Tickets go on sale in January 2019. The full exhibitor line up will be revealed from April on the brand new website: www.junipalooza.com/melbourne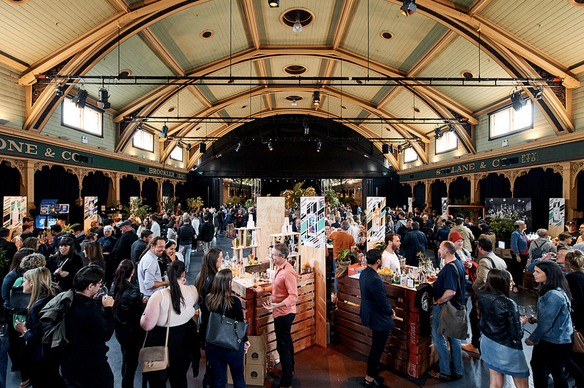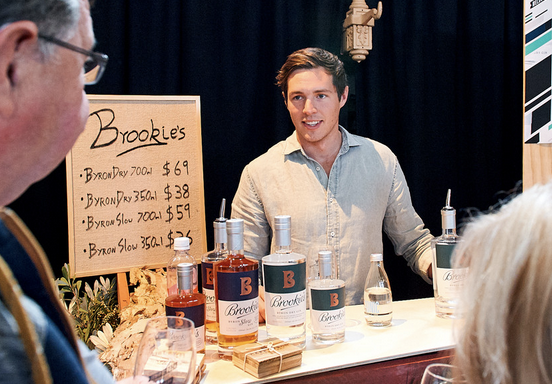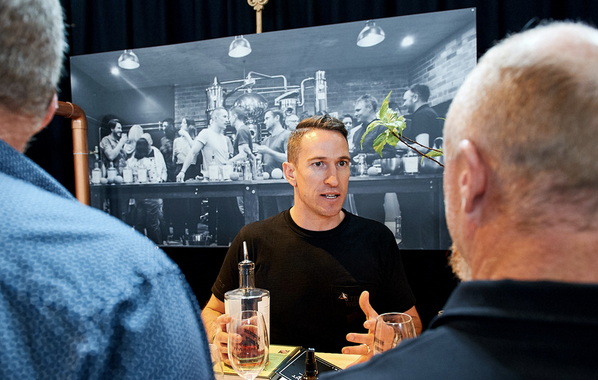 FAQs
Your ticket entitles you to sample whichever gins you'd like to try (responsibly) from any of the stands - at no further cost. While all samples are made available either neat or with a splash of tonic, we, along with the distillers behind the stands reserve the right to refuse service if we consider it inappropriate to do so, in accordance with responsible drinking guidelines.

There is no cloak room.
Are there ID requirements or an age limit to enter the event?
You must be over the age of 18 to enter Junipalooza. MCEC security operates a challenge 25 policy on the door and will need to see either a drivers licence or passport if ID is requested.
Closing times
Please note that although the sessions close at 15.00 & 20.00 on the Saturday, and at 17.00 on the Sunday, samples from producers and the sale of cocktails will stop 15 minutes prior to the end of each session. This is to allow for enough time to finish your drinks comfortably, and to give enough time for those looking to buy any bottles off the producers or the Junipalooza shop to do so, before we have to ask everyone to make their way home.
What are my transport/parking options getting to the event?
BY TRAIN: The closest station is Southern Cross. Once you exit the station, you can catch the 96, 109 or 12 tram routes and arrive at MCEC in just a few stops.
BY BUS: From Monday to Friday, bus route 237 goes via Southern Cross Station to Lorimer Street, which is roughly a five-minute walk to MCEC.
What can/can't I bring to the event?
Curious minds and water are always welcome! We strongly encourage responsible drinking so there will be plenty of freely available water at each stand. If you would like to bring your own bottle, that's also fine.
Eating is strongly advised! We will offer some catering options that will be open throughout the event, but we'd also advise you to eat a hearty meal before going. Please note that unfortunately, we nor MCEC do not allow guests to bring in food to the event.
We do not allow anyone to bring in their own gin / alcohol.
We do not allow people to bring their own tonics (there are loads of different brands at the show, there is no need!)
We do not allow anyone to bring their own glassware.
We will not have a cloak room and will not be able to store bags or coats.
We do not allow pets into the show (with the exception of assistance dogs).
Organiser of Junipalooza Melbourne 2019
Gin Foundry is the home of gin. We aim to celebrate the spirit and all involved in it – be that makers, drinkers, bartenders or ambassadors – by hosting gin-focused events across the year. We also run the most comprehensive gin website around and are proud parents of the Ginvent Calendar.
Caroline Childerley launched The Gin Queen in December 2013 to share her enthusiasm for gin and the people who make it. She regularly holds sell-out gin tasting events and made the Top 100 Most Influential List compiled by Australian Bartender Magazine in 2015. She is the Australian Ambassador for World Gin Day and an Associate Judge for the Australian Distilled Spirits Awards 2016.