Description
Junipalooza is set to be the UK's biggest festival ever dedicated to gin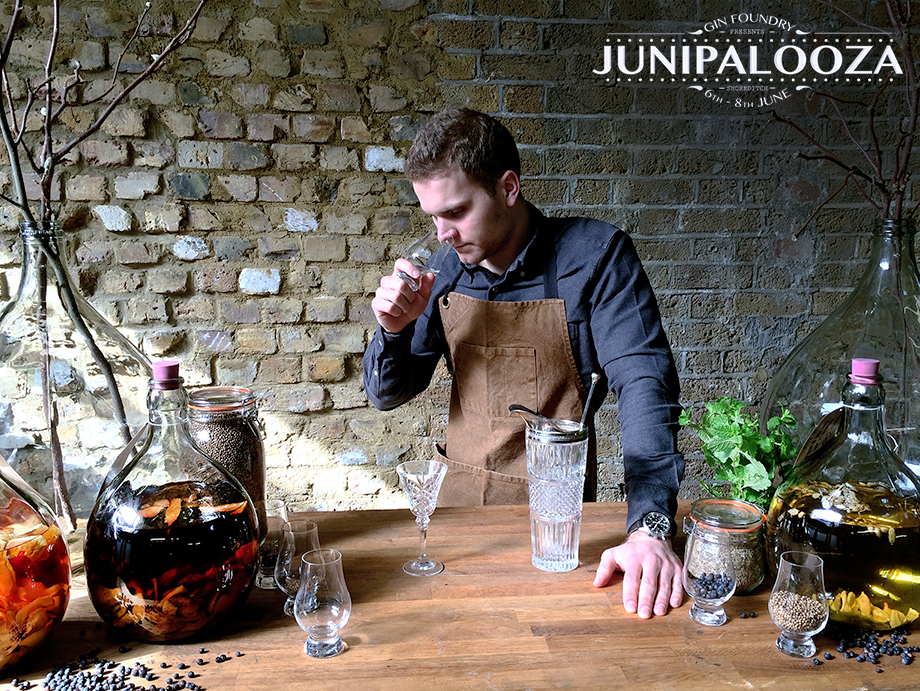 Junipalooza has been designed to celebrate GIN and the diversity now on offer. Taking all the elements from the UK's best food & drink festivals and assembling them into one space - it will truly be a unique occasion and the gin event of the year.
Junipalooza will feature immersive installations that combine botanicals, industrial warehousing and makers from around the globe. They will each be on hand sampling their gin, explaining how it's made and showcasing the finest gin related items. Let's face it, it's the only place to be if you love gin.
To boot, there will be a Drinks by the Dram shop there too, where over 60 different gins will be available to buy in 30ml sample-sized bottles. Perfect for exploring new gins at home!
GIN LINE-UP
With Junipalooza right around the corner we wanted to let you in on which gin producers you could expect to see over the weekend. Here is the full list of GINSMITHS and the creations they will have on offer – some 15 makers encompassing 46 gins!
Warner Edwards – England
(Harrington Dry Gin, Elderflower Gin and Sloe Gin)
Hernö – Sweden
(Hernö Gin, Navy Strength and Juniper Cask Gin)
Hayman's – England
(Hayman's Old Tom, London Dry Gin, Sloe Gin, Reserve Gin, Gin Liqueur and Royal Dock Gin)
Langley's No. 8 Gin – England
Elephant Gin – Germany
Tarquin's Gin – England
Burleighs Gin - England
Ferdinand's Saar Dry Gin – Germany
Boxer Gin – England
St George's Spirits – US
(Botanivore Gin, Dry Rye Gin, Reposado Gin and Terroir Gin)
Dodd's Gin – England
(Dodd's Gin and Fortnum & Masons Edition)
Sipsmith Gin – England
(Sipsmith London Dry Gin, Sloe Gin, VJOP Gin and Summer Cup)
Adnams Gin – England
(Adnams Copper House and First Rate Gin)
The team at Maverick Drinks will be bringing their entire range of gins which include Spirit of Hven (Sweden), FEW Spirits (US), Filler's (Netherlands), NY Distilling (US), Professor Cornelius Ampleforth (England) and Smooth Ambler (US). We're also adding new gins to the lineup each day so stay tune for more announcements on www.ginfoundry.com
We will also have two cocktail bars present… The Classics Cocktail Bar will be in partnership with Bombay Gins and will have all the classics cocktails from the Martini, G&T, Martinez to the Negroni and more. The other bar is called the Signature Cocktail Bar which will feature signature serves by Tarquin's Gin, Adnams Gin, Sipsmith Gin, Langley's No. 8 Gin, Warner Edwards Gin, Hernö Gin and Ferdinand's Saar Dry Gin. These will be specifically concocted by the team behind Forgotten Hospitality to highlight the unique nature of each flavour profile, so be prepared for some tasty drinks and great service.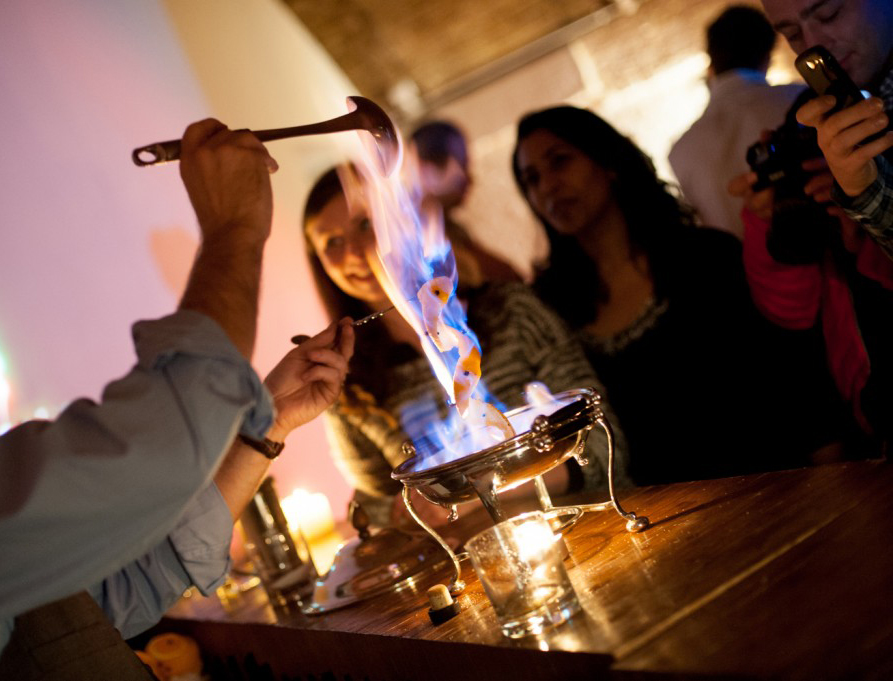 What does a ticket include?
Each ticket includes tokens for 5 samples of gin (either served neat (20ml) or as a sample G&T (20ml gin + tonic). Don't forget that there will be 2 cocktail bars as well!
FAQs
What does a ticket include?
Each ticket includes tokens for 5 samples of gin (either served neat or a sample G&T - equivalent to around 15ml of gin per sample)
Are there ID requirements or an age limit to enter the event?
YOU HAVE TO BE OVER 21 to attend this event. Please bring a valid form of identification with you on the day.
Will my friends be able to buy tickets on the door on the day of the event?
Yes, standard tickets will be available for purchase.
What is the difference between a Day Ticket and a Weekend Ticket?
A Day Ticket entitles you to come to either the Saturday 7th June session or the Sunday 8th June session. The Weekend Ticket entitles you to come to both days.
What can / can't I bring to the event?
You can't bring your own gin / mixers / booze/ food. It's a gin festival, not a BYO party. We will supply water free of charge during the event, but it is advised that you bring some too.
Where can I contact the organiser with any questions?
E-mail info@ginfoundrycom if you have any questions.
What is the refund policy?
Refunds are available on all tickets (including earlybird, day tickets, weekend tickets, masterclasses) up to the 1st June 2014. After that date - tickets are non-refundable.
Do I have to bring my printed ticket to the event?
Yes. Please bring a printed ticket.
I do not have a printer or my printer is broken and I cannot print my confirmation, how do I collect my tickets?
Please bring confirmation on your phone or if a printer is unavailable please get a friend or colleague to print your ticket.
I have not received my confirmation email, what do I do now?
An automatic confirmation is sent out to the email address provided in the booking when it is confirmed. Please check your spam/junk folder as some email providers classify it as spam. If you are still experiencing issues, please contact info@ginfoundry.com
What happens if I lose something during the event?
Where possible we will notify you if any identification for the item is provided. If you think you have lost an item, please contact us using info@ginfoundry.com and if we have it we can arrange for you to get it back.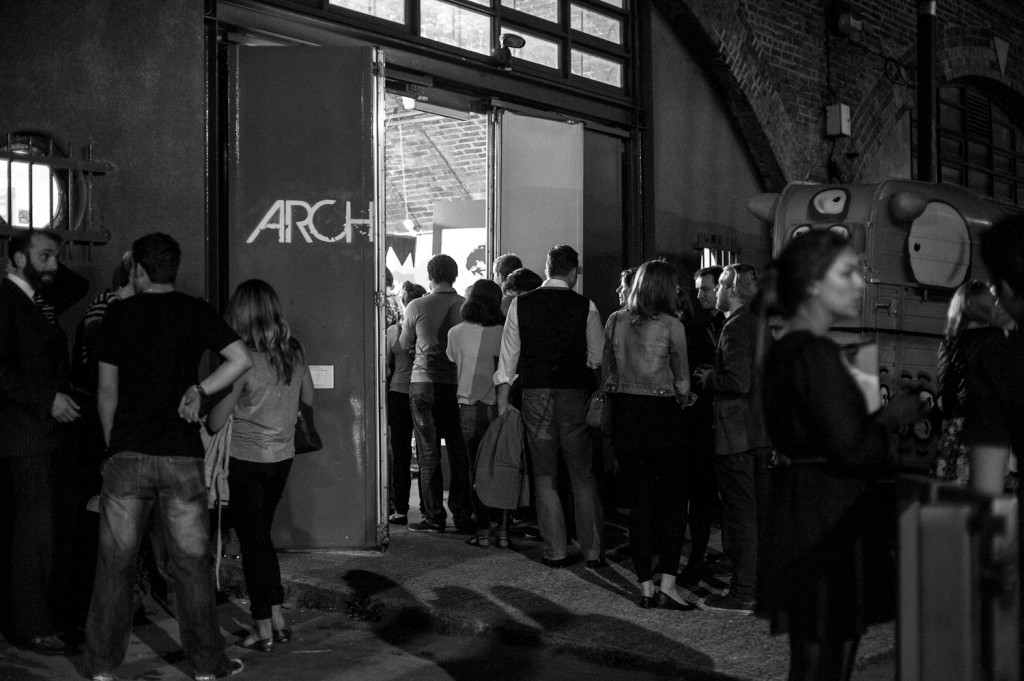 If we decide that your behaviour is inappropriate, of an intoxicated nature and/or dangerous to yourself or the general public, we reserve the right to take appropriate action, whether it be the refusal of service or escort you out of the premises. Please be aware of the facts on drinkaware.co.uk