JUPITER RISING

Friday, 23 August 2019 at 15:00

-

Sunday, 25 August 2019 at 12:00 (BST)
Event Details
TICKETS
GENERAL ADMISSION (WEEKEND TICKET)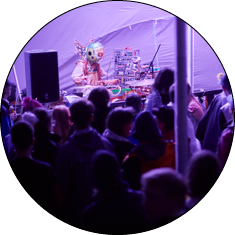 Two-day festival ticket. Site opens 2pm Friday 23 Aug. Programme begins 5pm and continues late. Saturday 24 Aug, programme begins 11am and continues late. Site closes at midday Sunday 25 August

Campsite l

ocated in the paddock, close to the amenities and the stunning Charles Jencks landforms, just bring your tent, set up, easy

Blue Badge disabled/non-Blue Badge disabled guests should buy tickets as normal via this ticket page and apply at

enquiries@jupiterartland.org

for a free Carer ticket

No under 18's admitted unless accompanied by an adult ticket

Live-in vehicles not admitted in paddock - space for live-in vehicles must be bought separately

Excludes car parking site - car parking ticket must be bought separately
Call Jupiter Artland directly
(Mon-Fri, 9.30am - 5pm) to book tickets without Eventbrite booking fee. +44 (0)1506 889900.
GENERAL ADMISSION (FRIDAY TICKET)
Live sound and music across five areas and stages: Round Top Stage, Departure Lounge Stage, OH141 Stage, film and artist-moving image at CineMor77, Wild Dining by Fhior and a special opening performance by Carlos Maria Romero and Steven Warwick conceived for Joana Vasconcelos' new swimming pool garden.
Site opens at 2pm with opening performance at 5pm. 
Programme continues until approximately 2am.
Box office closes at 10pm. No admittance after 10pm.
FRIDAY LINE-UP
OPENING PERFORMANCE: Steven Warwick & Carlos Maria Romero (5pm)
ROUND TOP LINE-UP: Karen Gwyer, The Vaselines, Jenny Moore's Mystic Business, Alpha Maid and Overwhelmed
OH141: RIBEKA, Tribe of Colin and Cucina Povera with Set Design by Furmann Ahmed
DEPARTURE LOUNGE: JIM LAMBIE (DJ SET), BENJAMIN OWEN plus guests (LIVE), JER REID plus guest (LIVE), PRACTICE GOOD PRACTICE DJ SET, ORBIT YOUTH COUNCIL FESTIVAL MAKE-UP, SPACESUITS and MERCH
ACROSS THE SITE: MYSTIKA GLAMOOR, CineMor77
WILD-DINING by Fhior in woodland (7pm)
FOOD AND DRINK by The Rolling Stove, Freddy and Hicks, Beetlejuice Cocktail Bar and Mike's bar at the Departure Lounge
GENERAL ADMISSION (SATURDAY TICKET)
Live sound, music, performance, talks, artist-moving image, artist-led workshops for all ages, swimming, wild-dining and more across 8 stages and sites.
Programme starts at 10am. 
Programme continues until approx. 3am.
Box office closes at 6pm. No admittance after 6pm
Book now at www.jupiterrising.art
ROUND TOP LINE-UP: The Comet is Coming, Cate Le Bon, Edinburgh Leisure, Apartment House performing the work of Julius Eastman and Frederic Rzewski with special guest performance by Elaine Mitchener, ILL, Ben Vince, Current Affairs, Robert Sotelo
JENCKS STAGE: Total Leatherette, Bum Notes Karaoke, Natasha Lall, Eric Chenaux, Ain Bailey, Mary Hurrell, Duncan Marquiss
OH141 STAGE: Sarra Wild, Aisha Mirza, Gloria & Plantainchipps, DJ Scotia with set design by Furmaan Ahmed
SWIMMING at Joana Vasconcelos Gateway swimming pool (Saturday only)
WILD-DINING by Fhior in woodland at 6.30pm
DEPARTURE LOUNGE: Antisocial Mother's (DJ set), Pauline and the Matches, Sarra Wild & Aisha Mirza brunch talk, Orbit Youth Council Green Screen experience, Sculpture Garden Youth-Council led-tours
ARTIST-LED WORKSHOP by the LAKESIDE: Beth Shapeero, Mara Marxt Lewis & Tyler Lewis, Mandy McIntosh, Joe Howe, Hannah Newman
BALLROOM CINEMA: Film screenings of works by Trisha Brown, The Otolith Group and Donna Haraway. Artist-focus on Amir George, Aura Satz and Sam Austen
ACROSS THE SITE: Beatrice Searle gallery talk, Communal Leisure lake-side bookshop
CINEMOR77: Shorts for Wee Ones, Plaything (U), Teenage Superstar (15), Pigeons on Tour (12), SDI Shorts (PG), and Shifting Ground (15) from Glasgow Short Film Festival plus more!
CINEMOR77: Jupiter Rising Arkestra: A participatory film-orchestra making use of materials gathered from across the site.
Scottish Queer International Film Festival (SQIFF) at Jupiter Rising Programme 1: Confrontations
Anthem (8m) - Dir: Marlon Riggs, Country: USA, Year: 1991
Crashing Waves (4m)- Dir. Emma Gilbertson, Country: UK, Year: 2018
Night Dances (17m)- Dir: Sandra Lahire, Country: UK, Year: 1995
Iridescence (9m)- Dir: Maxime Beauchamp, Country: Canada, Year: 2017
6 Feet-Dancers Whom I Know and Love (23m) - Dir: Carl Michael George, Country: USA, Year: 1991
Etérea (5m)- Dir: Tino Monetti, Country: Brazil, Year: 2019
Scottish Queer International Film Festival (SQIFF) at Jupiter Rising Programme 2: Ascendings
Accepdance (6m) - Dir: Mayte Richter, Country: Germany, Year: 2018
The Unlimited House of Krip (28m) - Dir: Garry Robson & Jane Farley, Country: UK, Year: 2018
Black is me (4m) - Dir: Elliot Blue, Country: Germany, Year: 2017
The Race (4m) Dir: Soyoon Kim, Country: South Korea, Year: 2015
8mm Lesbian Love Film (4m)- Dir: Georgina Corzine, Country: USA, Year: 1992
The Dance (8m) - Dir: Jim Hubbard, Country: USA, Year: 1992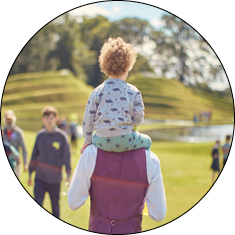 Aged 12 and under. Photo ID required

Must accompanied by an adult ticket (aged 21+)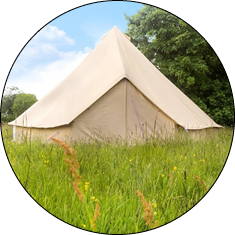 The Meadow camping area is a beautiful wildflower spot right beside the lake
One canvas bell tent, four memory foam mattresses, waterproof carpeted floor, two side tables and a lamp floor – set up in advance of your arrival

One ticket will buy one tent – you decide how to split the cost with your tent-fellows! (max 4)

Meadow camping tickets must be bought in addition to your General Admission ticket

Mobile phone charging station
CAR PARKING SPACE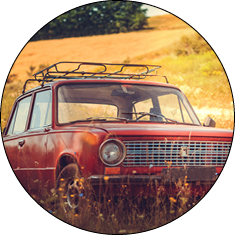 One on-site car park space Fri-Sun
LIVE-IN VEHICLE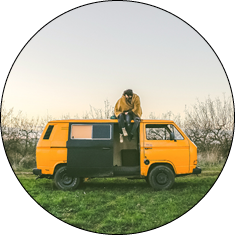 One on-site live-in vehicle parking space Fri-Sun




SUPPORTER TICKET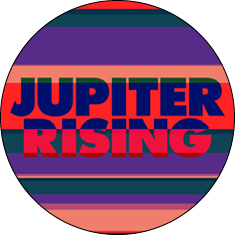 Jupiter Rising is a Festival community, led by Jupiter Artland Foundation, borne out of the success of ROMANTI-CRASH! in 2018 and Lunarnova Campout in 2017. We want to shake up the festival format by using it as a forum for experimentation in art and music and create a place where we celebrate underground and DIY practice as well as established and international artists. Supporter tickets help our fledging festival continue to grow in future years and will receive a Jupiter Rising tote bag to celebrate their philanthropy.
For admission terms and conditions click here.
When & Where

JUPITER ARTLAND

Wilkieston, West Lothian
EH27 8BY Scotland
United Kingdom


Friday, 23 August 2019 at 15:00

-

Sunday, 25 August 2019 at 12:00 (BST)
Add to my calendar