Description
Just about managing... The effect of poverty and disadvantage on families.


For Brighter Futures 10th year of supporting local families with parenting and life challenges the charity has put together the 'Just about managing…' conference to discuss the effect of poverty and disadvantage on families. Key note speakers Julia Unwin and Esther Dermott will lead the conference with talks on the changing face of poverty across the UK as well as child poverty and the resulting parenting practices.
The consequences of poverty led disadvantage to adulthood on the wider community in terms of cost to public services will be considered as will the responsibility of the micro community to support ones neighbours in times of difficulty. The island of Jersey is also under the microscope where substantial wealth hides an unexpectedly large community facing extreme disadvantage and poverty while the issue is largely unseen by the local public and media.

Conference speakers:
Julie Unwin – Author of Why Fight Poverty (Key Note Speaker)
Esther Dermott – Research Director, Faculty of Social Sciences and Law, University of Bristol (Key Note Speaker)
Senator Ian Gorst – Chief Minister
Deputy Kristina Moore – States of Jersey, Home Affairs
Deborah McMillan - Jersey Childrens Commissioner
Wendy Hurford – Brighter Futures
Fiona Brennan – Brighter Futures

Just about managing... is sponsored by the Ana Leaf Foundation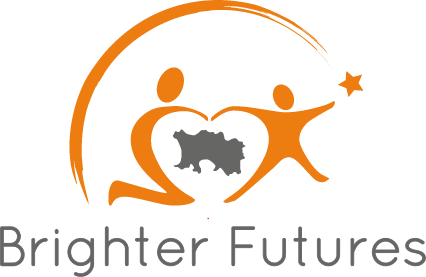 Organiser of Just about managing...
Brighter Futures supports families in Jersey who are facing significant difficulties including physical and mental ill health, financial issues, domestic abuse, lack of support, bereavement and many more restrictive life difficulties. The impact on children within the family associated with any of these issues is significant, leaving children without a safe and supportive home life and as a consequence, children can struggle to develop emotionally, physically, psychologically and verbally.
We focus on helping families to build stronger relationships, supporting parents to attach positively with their children and encourage their development with transformational results. From our facility at the Bridge, families access a variety of services and programmes on a voluntary basis for up to 3 years and are welcome to return for further support if needed. 

We have supported approx. 1,325 families since opening our services in 2008, with an estimated reach of 5,270 individuals directly benefitting from our services. In 2018 we will celebrate 10 years of providing Brighter Futures to our island community, we are proud to have contributed to positively affecting the lives of the many families who are in contact with us. With your support we will continue to grow and help families to build their confidence, skills and resilience.