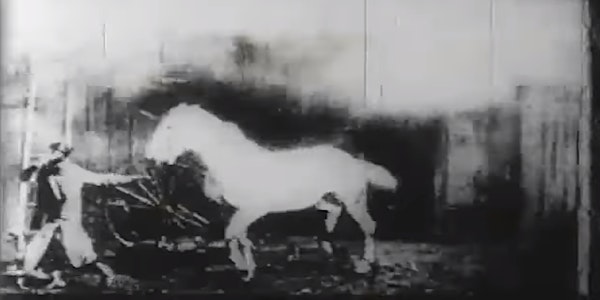 Just speculating. (Economics and the Future)
Location
The Institute for Advanced Studies in the Humanities
2 Hope Park Square
Edinburgh
EH8 9NW
United Kingdom
Description
Just Speculating:
economics and the future
28 June
IASH, 2 Hope Park Square, Edinburgh
Free, and all welcome – please register
Speakers
Nicky Marsh ("Sacrifice, Gender and Exchange")
Rachel O'Dwyer ("Data Markets, Tokens and the Internet of Things")
Bronwin Patrickson ("Blockchain and the Future Web")
Jacob Miller ("The Conjurer's Trick: Speculative Fiction and Liquid Modernity in the novels of David Mitchell")
Paul Crosthwaite ("Basic Income, or, Why Barbara Browning's The Gift is Not a Gift")
Tomás Vergara ("Jeff Noon's Falling out of Cars: Schizoid Finance and Catatonic Temporality")
Kirsten Bussière ("Digital Humanity: Collaborative Capital Resistance in Doctorow's Walkaway")
Programme
11.30: Diverse Economies
12.30 Lunch
13.30: Panel: The Economic Humanities
15:00: Panel: Finance and Technology
16:30: Roundtable: Closing Discussion
17:00: Wine Reception
Diverse Economies
What will the economies of the future look like? It is the tenth anniversary of the 2008 financial crisis, events which profoundly shook the dominant neoliberal consensus, and made room for far more diverse economic thinking to make its way into the mainstream. At the same time, the past decade has seen the growth of global economic inequality and injustice. How are these processes best resisted? What hidden, marginalised economic practices exist even today? And what is the relationship between the economies we are capable of imagining, and the economies we live in?
Across the globe, diverse economic experiments are proliferating, offering theoretical and practical challenges and alternative to capitalism's dominance. Recent speculative fiction has also taken a turn toward economics and finance, seeking to unsettle the neoliberal imaginary: utopias, dystopias, and heterotopias pour fresh energy, imagination, and foresight into our models of economic and ecological justice, and into the policy and activism we use to realise those models. This timely event brings together researchers from diverse fields to explore contemporary and emerging intersections of finance, data, and culture. It will range freely between the actual, the emergent, the possible, and the speculative.
Data and the Economic Humanities
How is 'humanistic' knowledge changing in the context of increasingly post-human economies? Even as we imagine new economic practice, capital's own structures are undergoing profound and complex change. As data networks deepen their entanglement with our social and cultural life, new affordances arise for the quantification, analysis, administration, platformisation, and financialisation of our everyday experience and conduct. We become legible to and manipulable by systems of impersonal power in new and unpredictable ways. This is seen nowhere more clearly than in the growth of platform capitalism and its precarious, often intimately managed workforce.
And there is a corollary of the colonisation of our everyday lives by techno-capital. Exchange value – something that has never quite been the homogenous, affectless and nondiscursive medium that it is sometimes stereotyped to be – grows correspondingly more absorptive of our everyday lives. Quantitative data is learning to incorporate features heretofore considered irreducibly qualitative; in other words, the flip side of the quantified self is the enculturation of quantity. Can we become active and creative agents in this two-way process? Is there hope to be found, for instance, in various ongoing attempts to visualise and 'humanise' very large data sets, and to develop intuitive interfaces for understanding and reasoning about them?
In short, the ongoing datafication of social and cultural life demands that we not only examine the evolution of capital, but also rethink the nature of humanistic knowledge and agency – including literature and the arts, and also extending to civic and political activities – as permeating and permeated by data networks, and by the many forms of value and agency they instantiate.
Join us in Edinburgh on 28 June
With the support of the Susan Manning Workshop Fund, The Institute for Advanced Studies in the Humanities is proud to host this day of stimulating talks and discussion about the past, present, and especially the future of economic life.