Description
Jeff Halper argues that the 'matrix' of control that Israel has imposed on the Occupied Territory has effectively eliminated the two-state solution to the Israeli-Palestinian 'conflict' and has instead produced a regime of apartheid.
The only just solution that Israel has left us with, he says, is a single constitutional democracy: one country, one citizenship, one parliament and one shared civil society in which its people's collective rights are also protected. Dr Halper will explore in depth how such a solution would work and how it can be achieved.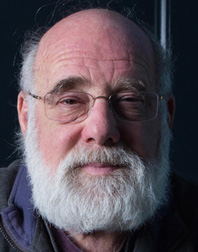 Jeff Halper is an Israeli anthropologist and co-founder and director of the non-violent direct-action group ICAHD (Israeli Committee Against House Demolitions).
He has taught at universities in Israel and the US, and in Latin America and Africa. His books include Obstacles to Peace: A Reframing of the Palestinian-Israeli Conflict (2005), An Israeli in Palestine: Resisting Dispossession, Redeeming Israel (2008) and War amongst the People: Israel, the Palestinians and Global Pacification (2015), which was shortlisted for the Palestine Book Award.
With ICAHD, he is currently involved in the joint Palestinian-Israeli grassroots initiative the One Democratic State Campaign.