Location
AJ Bell Stadium
1 Stadium Way
Barton-upon-Irwell
Salford
M30 7LJ
United Kingdom
Description
AN EXCLUSIVE NETWORK EVENT FOR KEY ENTREPRENEURS
K-Club Manchester meets regularly and brings together key entrepreneurs giving them the opportunity to meet fellow entrepreneurs and business leaders.
Polite Notice:
Are you a professional wanting to attend? If this is your first visit, do join us for the experience, but note that for future events you must bring a Client or contact along with you who fits our attendee criteria of owner manager or entrepreneur. If you are unable to bring a guest with you, we respectfully request that you do not attend. Building a trusted network of contacts of the highest possible calibre is at the centre of everything K-Club stands for.

We have a limited number of places for this event.
The speakers are;
Andy Burnham, Mayor of Greater Manchester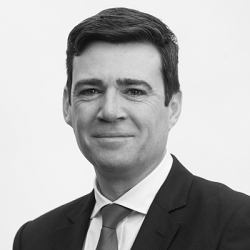 Andy Burnham was elected as Mayor of Greater Manchester in May 2017.
Prior to this Andy was MP for Leigh from 2001. In government, Andy has held Ministerial positions at the Home Office, Department of Health and the Treasury. In 2008 he became Secretary of State for Culture, Media and Sport, before returning to Health as Secretary of State in 2009.
In opposition, Andy has served as Shadow Education Secretary, Shadow Health Secretary and Shadow Home Secretary.
Andy lives in Leigh, Greater Manchester, with his wife and three children. He is a keen supporter of Everton FC.
Andy will give us an insight into his business agenda for entrepreneurs and business owners in Greater Manchester and what he can do for them and their businesses as Mayor.
Doug Strycharczyk, CEO of AQR International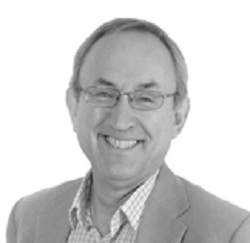 Doug has over 30 years' experience in a variety of Line, HR and Consultancy roles with businesses in both the private and public sectors. His experience includes Production Management with Decca Ltd, Project Management with Wedgwood and at the same time as being Head of HR he was Head of Operations for Castrol (UK) Ltd – managing the largest lubricants manufacturing operation in Europe.
In 1989 he founded TCA Consultants Ltd and established AQR Ltd in 1989 which is now recognised as one of the most innovative (and fast growing) test publishers in the world working in more than 80 countries. AQR established its reputation initially as a leader in Team Building and leadership development.
Doug's work has been featured on BBC Television where Professor John Adair described the material as "highly effective". In recent years, Doug has worked with Professor Peter Clough to define Mental Toughness and to create the world's leading measure of this attribute. He is now recognised as a leading authority on the application of mental toughness to the worlds of work, education, sport as well as social applications.
Doug holds a first class honours degree in Economics and is working on a PhD which will take the Mental Toughness model and measure to the next level. This work will involve examining the neuroscience behind mental toughness. Doug has also contributed to a number of publications and is also author of four books available in a number of languages.
Join us to learn more about Mental Toughness – the Entrepreneur's 'must have' and the challenges faced by mentally sensitive entrepreneurs -v- mentally tough entrepreneurs.
---
The fee includes a full cooked breakfast. Please email amanda.manson@k-club.co.uk to advise of any special dietary requirements once you have made your booking.
You can pay by debit/credit card through this websit and if you require a VAT invoice, please tick the box 'Do you require a VAT invoice?' and this element will be shown on your receipt.
If you would prefer to be invoiced for this event, please send an email to amanda.manson@k-club.co.uk for an invoice to be issued.
Please note that all bookings and payment MUST be received to confirm your place by 6pm on Monday 13th November 2017. No cancellations/refunds can be accepted after this cut off date; the invoice must be paid in full even if you do not attend.
---

For more details about our events, please visit www.k-club.co.uk/speakers
The venue is located off Jcn 11 of the M60, and 'brown signposted' AJ Bell Stadium. The Sat Nav postcode is M30 7LJ.
Please note there are roadworks & speed restrictions in place on large sections of the M60, as well as at the entry road to the Stadium itself, causing heavy delays at peak times.

For full venue details, please visit www.ajbellstadium.co.uk/contact