Description
AN EXCLUSIVE NETWORK EVENT FOR KEY ENTREPRENEURS
K-Club Manchester meets regularly and brings together key entrepreneurs giving them the opportunity to meet fellow entrepreneurs and business leaders.
Polite Notice:
Are you a professional wanting to attend? If this is your first visit, do join us for the experience, but note that for future events you must bring a Client or contact along with you who fits our attendee criteria of owner manager or entrepreneur. If you are unable to bring a guest with you, we respectfully request that you do not attend. Building a trusted network of contacts of the highest possible calibre is at the centre of everything K-Club stands for.

The speakers are;
Andy Spinoza, Managing Director of SKV
"Inside stories from the world of spin"
PR guru Andy Spinoza of award-winning creative communications agency reveals insights into the world of PR from a 35 year career in the Manchester media.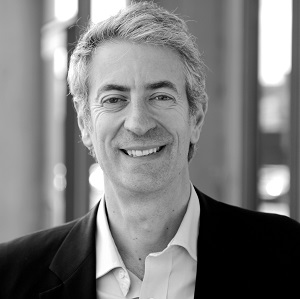 After a Humanities degree from The University of Manchester, Andy founded the alternative what's on Manchester magazine City Life in 1983, before going on to become Diary Editor at the Manchester Evening News. In 1998, after ten years at the newspaper covering the celebrity and music scene, he left to set up creative communications agency SKV Communications.
The agency is known for its high impact launches, introducing to the public everything from the George Foreman Grill to the Lowry art complex. SKV has won more than 40 PR awards and helps both private businesses and public sector organizations manage their reputations. Clients include professional services firms, the 5-star Lowry Hotel, Gary Neville's controversial St. Michael's project and Transport for Greater Manchester. It is the only Manchester PR consultancy with a UK Crown Commercial Services framework place for government department marcomms.
At the University of Manchester, Andrew is serving a second term on the board of governors, and he is a Trustee of the Manchester Camerata chamber orchestra.
Marianne Page, Founder of Bright7
"Making Life Easier - Harness the Power of your People"
Marianne will share the practicalities of implementing simple, logical and repeatable systems in every area of your business and developing your high performing team to run them.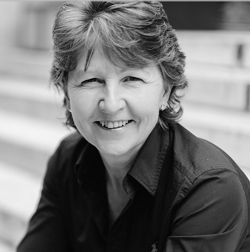 Marianne has 27 years of senior management experience with McDonald's and now works with 7-figure Business Owners who are victims of their own, often rapid success, and unable to extricate themselves from working IN their business, in order to work ON it.
Through her bespoke McFreedom System™, modelled on what she sees as the 4 Foundations of McDonald's Success - Planning, Process, People and Performance, Marianne gives the Successful Small Business Owner a blueprint for scale, growth and personal freedom.
Marianne has a reputation for being both inspiring and fun-loving, and for taking an area of business that most business owners are terrified of, or resentful of at best, and turning it into something which is easy, enjoyable, and actually gets done. Her award-winning McDonald's experience makes her one of the world's most qualified experts in this field.
---
The fee includes a full cooked breakfast. Please email amanda.manson@k-club.co.uk to advise of any special dietary requirements once you have made your booking.
You can pay by debit/credit card through this websit and if you require a VAT invoice, please tick the box 'Do you require a VAT invoice?' and this element will be shown on your receipt.
If you would prefer to be invoiced for this event, please send an email to amanda.manson@k-club.co.uk for an invoice to be issued.
Please note that all bookings and payment MUST be received to confirm your place by 6pm on Monday 29th January 2018. No cancellations/refunds can be accepted after this cut off date; the invoice must be paid in full even if you do not attend.
---

For more details about our events, please visit www.k-club.co.uk/speakers
The venue is located off Jcn 11 of the M60, and 'brown signposted' AJ Bell Stadium. The Sat Nav postcode is M30 7LJ.
Please note there are roadworks & speed restrictions in place on large sections of the M60, as well as at the entry road to the Stadium itself, causing heavy delays at peak times.

For full venue details, please visit www.ajbellstadium.co.uk/contact