Location
Salford City Stadium
1 Stadium Way
Eccles
Manchester
M30 7LJ
United Kingdom
Description
AN EXCLUSIVE NETWORK EVENT FOR KEY ENTREPRENEURS
K-Club Manchester meets regularly and brings together key entrepreneurs giving them the opportunity to meet fellow entrepreneurs and business leaders.
Polite Notice:
Whilst we do welcome professionals at our events, this is on the basis that they bring a Client or contact along with them who fits our attendee criteria of owner manager or entrepreneur. If you are unable to bring a guest with you to this event, we respectfully request that you do not attend.
The speakers are:
James Evans, Director at Savills Commercial Ltd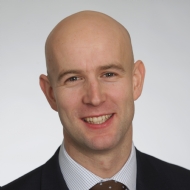 James joined Savills in 2006 and worked alongside Patrick Joynson within the office agency team advising on high profile instructions in the region including First Street, Piccadilly Place and One St Peters Square. He was appointed to head of the Manchester office at the start of 2016. As a major regional office it is constantly developing and expanding in all areas.
"Manchester has the strongest possible profile as a regional city and Savills is incredibly well positioned to advise both occupiers and investors on the growing opportunities within the region."
John Russell, Executive Chairman, Fairhome Group plc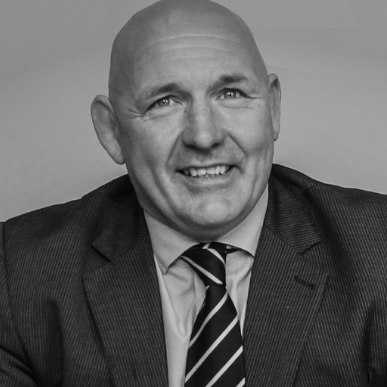 John's extensive career in the property industry began at the age of 16 when he began work in the family construction company. Providing him with an in depth knowledge and thorough grounding in all facets of the construction business, John was able to utilise these skills and he branched out into the property investment arena in 1993.
John appeared on television between 2009-2014 working alongside Melinda Messenger and Dom Littlewood on the hit TV show "Cowboy Builders" as their expert on-screen building consultant.
A local Manchester businessman; John has been closely involved with all manner of residential property investment projects across the UK, acting on behalf of hundreds of individual and corporate investors, offering advice and implementing effective strategies for building bespoke property portfolios. He currently specialises in the provision and implementation of social housing within both the private and public care sectors.
---
The fee includes a full cooked breakfast. Please email amanda.manson@k-club.co.uk to advise of any special dietary requirements once you have made your booking.
You can pay by debit/credit card through this websit and if you require a VAT invoice, please tick the box 'Do you require a VAT invoice?' and this element will be shown on your receipt.
If you would prefer to be invoiced for this event, please send an email to amanda.manson@k-club.co.uk for an invoice to be issued.
Please note that all bookings and payment MUST be received to confirm your place by 6pm on Monday 3rd July 2017. No cancellations/refunds can be accepted after this cut off date; the invoice must be paid in full even if you do not attend.
---

For more details about our events, please visit www.k-club.co.uk/speakers
The venue is located off Jcn 11 of the M60, and 'brown signposted' AJ Bell Stadium. The Sat Nav postcode is M30 7LJ.
Please note there are roadworks & speed restrictions in place on large sections of the M60, causing heavy delays at peak times.

For full venue details, please visit www.ajbellstadium.co.uk/contact